Numb Tongues is a Toronto-based band that delivers on a quirky and highly-energetic brand of funky punk. Taking influence from artists like Red Hot Chili Peppers, Audioslave, Cory Wong and Incubus, the band is
well known for their creative and dynamic songwriting abilities, advanced musicianship and thoughtful lyrics. Between the catchy lead melodies and rhythmic grooves, there's more than enough to melt your face and get you dancing.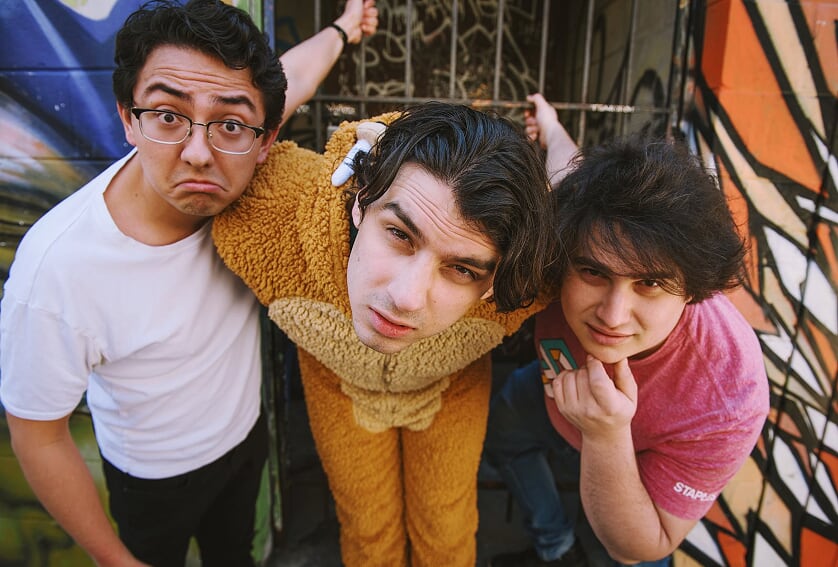 The band is fronted by lead singer, lyricist and founding member Jonah Grinberg who crafts his melodic hooks with a colourful character that only so few stages can contain. Rounding out the lineup is the charming technical proficiency of guitarist Tristan Lipton, the monster truck-sized slaps of bassist Max Wilson and the beast-like chaotic style of drummer Corey Weinberg.
You can find Numb Tongues performing in many venues around downtown Toronto, which they continue to do so gaining fans wherever they play and getting them to sing along. If the positive feedback from listeners and fans
isn't enough to convince your, however, the music and overall experience that is Numb Tongues can easily speak for itself.
Numb Tongues released the video for their single "Same Thing" recently! Following the release, I caught up with the band over Zoom to chat about the video and learn more about the band.
---
Nathan: Congrats on the release of the video for "Same Thing". The song acts as a critique of pop music – it's formulaic nature and constant presence on the radio, while touching on your personal music journey. Can you talk about the inspiration of the song?
Jonah: The song derives from us jamming together. We were in my basement one day, there was the riff, and I had the hook in my mind – "They're all listening to the same things", and thought that I should repeat this and see where it gets me. Once we had that, Tristan and Jared had come up with some chords for the verse. In that split moment, Corey had the idea to do a Dilla beat to kick up it notch. From there, we improvised some lyrics then took it all apart, went through the chords which give me some footing to write the lyrics.
N: The gray-scale, VHS look of the video deviates from the bright and colourful of your last video for "Naive". The imagery of the ever present stereos fit the theme well, and the closing image of the burning stereo was quite striking and memorable. Can you give us some insight into the process behind production?
Tristan: The black & white was out of practicality, since it was a low budget shoot, we didn't have the capability to colour correct the footage, so this look allowed for all the footage to blend cohesively.
Jonah: Since we were dealing with night and day footage, the black and white helped glue it together. I was saying throughout that this felt like a Woody Allen movie, and shooting the cityscapes helped set that vibe.
Corey: The original concept was a little more grandiose – we would be playing on stage, and there would be radios all over the stage. We weren't able to do that, so we decided to incorporate images of radios all over the city. I thought that would be an interesting concept and it worked out.
On the end image of the burning stereo:
Most of the band: we thought it would be a great visual
Jonah: I remember Tristan suggesting "Hey, are we going to burn one of these?" and I was like" Yeah! We should!"
Max: It was a message to burn the mainstream to the ground.
*Everyone nods in agreement*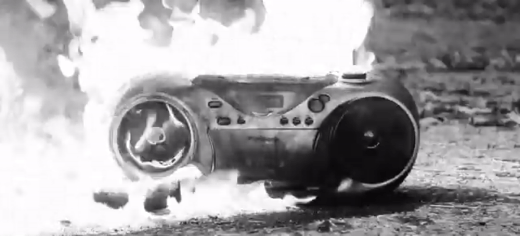 N: What is the writing process for the band?
Jonah: It's interesting how we go about things. There are two ways a song goes together – it's either one of us will bring an idea in, and we will build upon that. Or we will be jamming a lot and I'll be recording on my phone to make sure I have all the ideas there. We'll listen to it back then I'll begin singing to whatever I can find a good melody to. We would pick it apart then piece it back together to build the structure. Max is the newest member to the band, and we started writing songs with him last year – ones that have been stuck in my head but not yet recorded.
Max: It's been tough with this situation, since ideally, we'd like to be in a room together to bounce ideas off each other more organically. This has been slowing us down.
N: Which bands/artists influence your sound?
Jonah: I'm sure every one of us has individual influences that we bring to the table. For the longest time (and still), we get the nice Red Hot Chilli Peppers comparison, but it's not that we're trying to be RHCP, it's just a natural influence. Anthony Kiedis is not a good singer, but he taught me how to write a melody. That's one example, but we're not consciously trying to do it. We're constantly influenced by funk, hip hop, and jazz. Max doesn't even listen to the Chilli Peppers, but he slaps like a motherfucker.
Max: That's always been my crux. Everyone assumes that since I slap, I must be a the biggest Flea fan, but that's not the case. I mean, the band sounds cool.
Jonah: Corey Wong is another great one. He's one of those funk influences that it's very easy to gravitate towards.
N: Your live performances are high energy, playful and uplifting. What's your secret to a great performance?
Jonah: That's one thing I've been really proud of the band – the high energy live show when everyone is on their game. Since I'm the guy who just has a microphone and his personality to charm an audience, there has been enough going on to get everyone down on their feet, grooving to the music, and wanting to be a part of it. That is when it is most fun. When the audience is truly connected, ready to have a good time, and you are capitalizing on that, that's where the real magic happens.
Our show at the Cameron House in November was an example of when everything came together perfectly.
N: If you had to rotate instruments, who plays what?
Max: I started playing guitar, so I could do that.
Tristan: I could do bass. I recorded bass on these last couple singles, so I could get by if I need to.
Jonah: I could do a basic drum beat, but Corey will own me any day of the week.
N: Corey, I guess that leave you on vocals?
Jonah: That'd be interesting!
Corey: Yeah, I think I could do it.
N: Switch genres completely – what direction would you take your sound?
Jonah: Oh, don't do that to us!
Max: I think we should do some electro-house music.
Corey: I was about to say some electro – house/ dance!
Jonah: Funk is one of those genres that is so impactful on a dance level, that you could make some really cool dance music if you have funk influences in there, which I don't hear enough of.
N: You had a video release/ Jonah's birthday party planned for April 4th, but was cancelled. How do you keep yourself occupied during quarantine?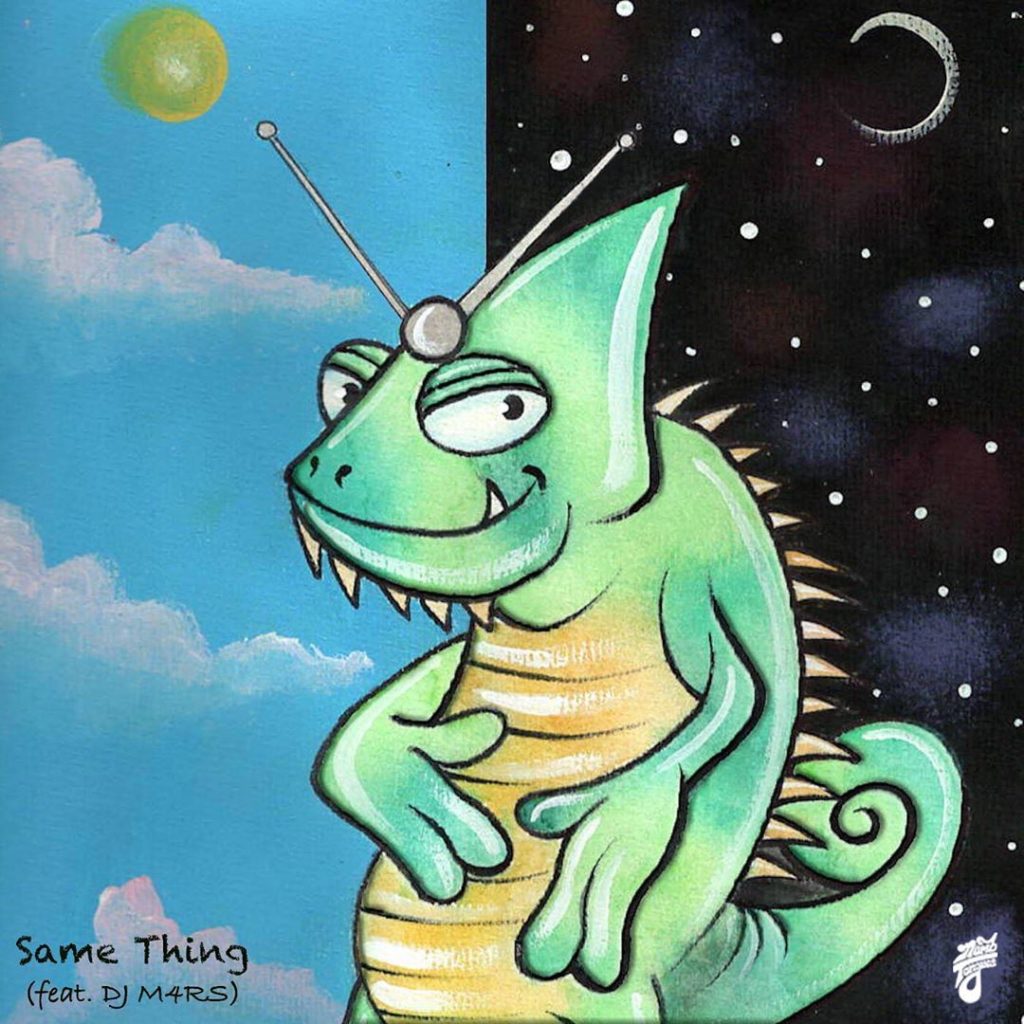 Tristan: Working from my home office, 9-5. On my off time, practicing and try to keep my chops up.
Max: Finishing my last semester at Humber, and still getting my weekly private lesson. Trying to get more into production on Ableton and build ideas that way. I'm working on new skills the time I have.
Corey: Trying to get a home studio together so I can record music at home.
Jonah: Keeping myself occupied by writing and working on beat. I just ordered an interface so I can record vocals at home. Besides that, just smoking weed, and listening to music, watching movies, and trying keep sane. It's been Groundhog Day the past few weeks.
N: Which local artists we should listening to?
All: Mayraki, Mauve Grove, LOAF, Accolades, Gold Complex, Art the Band, Steinwall, Bangerz Brass, Free Label
N: Future plans? More music on the way?
Max: Since I just joined the band, we're in a purgatory state right now. When you guys were talking about "Same Thing", I was like "Yep! Sick video!" when I don't know anything about it. But we're hoping to have more writing sessions and create new material. We were supposed to have more songs ready for the 4th, but that didn't end up happening.
Jonah: We have three songs that we have been working on in the studio before Max joined. Those have a couple more elements to be added before mixing/mastering. We hope to get back to writing more good songs then play as many shows as we can. Now with Max in the band, who's known for his slapping (that's something I gravitate towards), you get to see the difference in how we play. When we first starting playing with Max, I thought "Wow! He is taking all of our songs, and funking them the fuck up!!" It was so huge!
Corey: We're always evolving our sound. We always new ideas and influences to add to our music. If you come to one of our shows, then you come to another show further down the line, chances are that you probably won't hear the same thing. They might be the same songs, but we'll add a new twist on it.
Credits – "Same Thing (feat. M4rs)"
Written by Jonah Grinberg, Tristan Lipton, Corey Weinberg, Marius Pleniceanu and Jared Granger
Produced by Jonah Grinberg, Thomas Thurley and Danny Lopez
Engineered by Danny Lopez
Mixed and mastered by Thomas Thurley
Video shot by Jonah Grinberg, Tristan Lipton and Corey Weinberg
Video edited by Tommy Lee
Jonah Grinberg – lead vocals, lyrics and additional programming
Corey Weinberg – drums
M4rs – turntables
---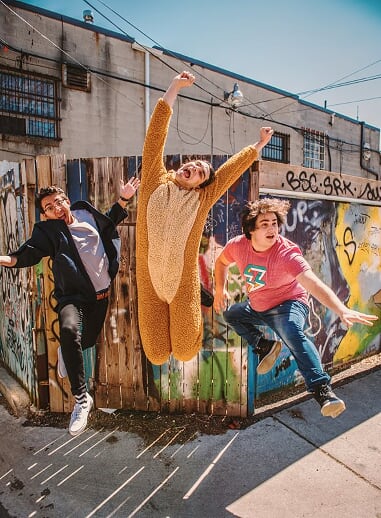 You might also like
---
More from Beats
---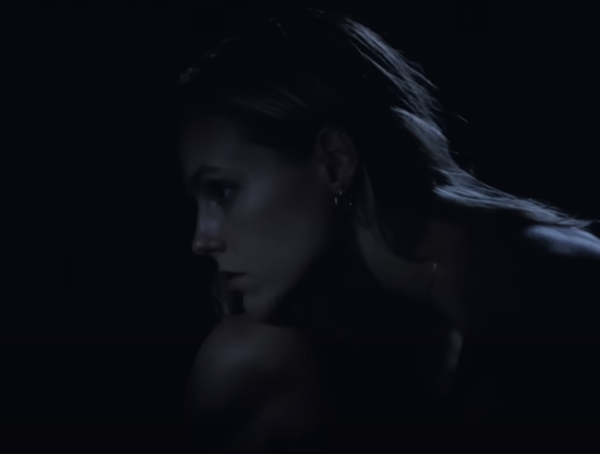 2.1K
Singer-songwriter Maya Hawke (best known for her role in the Netflix series Stranger Things) has released the official music video …
INSIDE hit Netflix on May 30th and if you're late to the bandwagon, it's time to hop on. Bo Burnham …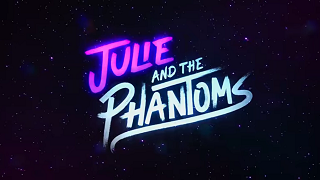 1.5K
When Netflix launched the first season of a new Original musical series Julie and the Phantoms, based on the Brazilian …
Editor Picks
---