A good roommate is hard to find. Cory Bertrand tells us all about Roommate Roulette, his new interactive series where you decide who his next roommate will be! We chat about how he developed the idea for the series, and how these lively characters (all played by Cory) came to fruition!
DEANNA: Hi Cory, thank you for taking the time to talk about your new series, Roommate Roulette. Can you start by telling us a bit about yourself and your background?
CORY: Thanks for featuring Roommate Roulette! I'm originally from Montreal, where I studied acting, and I've been working as a performer in theatre, film and television for 20 years. I've often been cast in quirky roles and I really thrive in exploring comedic timing and portraying characters that range from subtle to way over the top.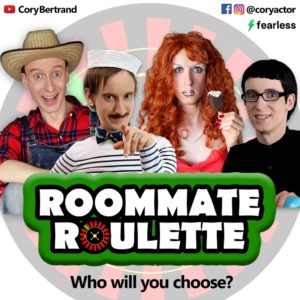 DEANNA: So in a nutshell, Roommate Roulette is a comedy series about you searching for a new roommate. Can you give us a deeper look into what the series is all about?
CORY: Yeah! I play a version of myself in a mock-reality setting where I rely on the viewers to choose who my next roommate will be.
DEANNA: So your series is actually the first ever interactive series on Fearless. Can you tell us why you decided to make an interactive series and what that entails?
CORY: Well I started developing the series early in the pandemic when we were forced to be creative in isolation. I was limited in terms of how I could collaborate with others so I figured it would be fun to get feedback from viewers who can let me know which characters make them laugh. I think the interactive aspect is just generally a great way to feel connected since there has been such a gap in the arts with so little live performance over the last 2 years.
DEANNA: I also understand that viewers can vote for the character they hope will win in the end. What inspired this idea to encourage viewer voting in this way?
CORY: Yes, the viewers get to choose the winner by writing about their favourite characters in the comments section of each episode.
DEANNA: So in the series, you play every role yourself, just like in popular films like The Nutty Professor. What was it like for you to develop these characters and how did you manage to make them so unique and vibrant? Were any of them inspired by people you know?
CORY: Right. I portray all of the roommate candidates: Travis, Kelvin, Jean-Pierre and Mildred. I wouldn't say any of the characters were inspired by real people, though it is certainly fun to see myself with my mother's red hair when playing Mildred! The characters are based on archetypes that I enjoy playing: the gullible fool, mischievous geek, flamboyant eccentric and ravenous vixen.
DEANNA: Building on that, which was your favourite character to play and which was the most challenging?
CORY: I can't pick a favourite! That's what the viewers are here to do! I really do enjoy aspects of all of them; Travis's bewilderment, Kelvin's inexplicable hatred towards his loving mother, Jean-Pierre's delusions of grandeur, and Mildred's insatiable munchies. One challenge I faced was ensuring the characters' voices stayed unique and didn't blend into each other. Every now and then I had to do multiple takes when Travis's Texan accent suddenly started creeping in while I was playing nerdy Kelvin. But Mildred was the most challenging to portray. I've never done drag before this and I didn't realise how time-consuming it is to put the make-up and wardrobe together.
DEANNA: Were there any other characters that used to be in the story that you decided not to include in the end?
CORY: It took me a while to narrow it down. I had a few others in mind, including the pompous elf I'm already known for, The Great Elfanini. In the end, Elfanini only makes a brief appearance as I felt his Christmas-y nature didn't quite fit with the show.
DEANNA: In addition to playing every role in the series, you also were the series writer, cinematographer, director and editor. I find that to be incredibly impressive, but it must have been a challenge as well. How was the process of juggling all of those roles and what was the biggest learning curve for you in doing so?
CORY: I did have a couple close friends assist me with wardrobe and filming, but yes it was mostly a solo endeavour. It was a bit of challenge reacting to other versions of myself that weren't actually there or that I hadn't even filmed yet. I learned to film a lot of extra reaction shots so I'd have many to choose from when editing. It was my first time editing a series so that was the biggest learning curve. I feel I got a better grasp of the editing as the show progresses, which is evident in the quick pace in the latter episodes.
DEANNA: That's really amazing! So, then, what do you feel is your biggest accomplishment with this series?
CORY: I've had a lot of people who know me well tell me I'm unrecognizable in these characters and they love how distinct they are and how funny the show is. I'm really proud of that.
DEANNA: What do you hope viewers will take away from watching Roommate Roulette?
CORY: I'm sure many people can relate to roommate challenges. I really just hope people will laugh!
DEANNA: Do you have anything else in the works after this series? What's next for you, Cory?
CORY: Absolutely. I'm in the planning stages of co-creating an original Fearless comedic series that will follow a gay couple exploring what it means to have a healthy open relationship. The series will be sex-positive and aim to shed light on ethical non-monogamy… in a funny way.
DEANNA: Thank you for taking the time to tell us more about Roommate Roulette, I can't wait for viewers to check out your series.
CORY: Thanks so much to you and the whole team at Fearless!
Be sure to check out Episode 1 to meet the potential candidates and decide who YOU think should be Cory's new roommate!
You can watch Cory's new original series Roommate Roulette for free starting February 10 on Fearless with new episodes weekly. The best part? It's 100% free to watch.
You might also like
---
More from Feel Good
---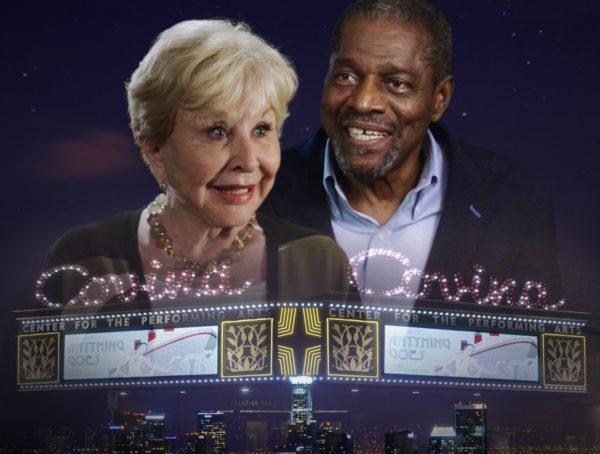 1.1K
Love is in the air! I can't think of a better way to kick back and relax with a loved …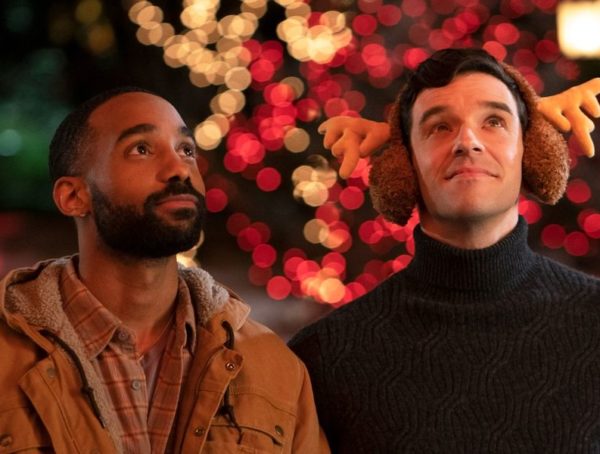 1.6K
Christmas movies are often cheesy and heartwarming and wonderful, but one thing they usually aren't is inclusive of the LGBTQ …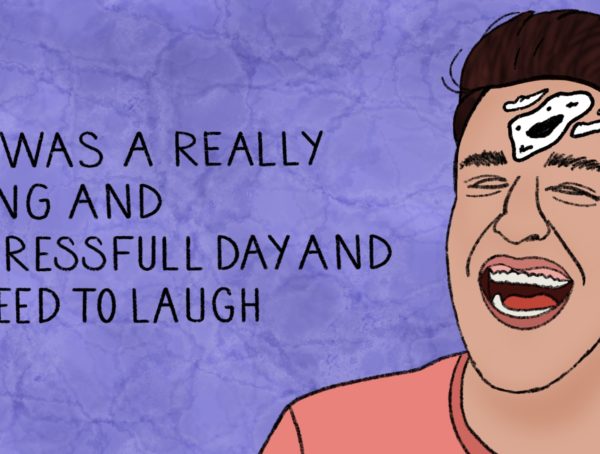 1.5K
Yeahflix is thrilled to present our new Movie Recommendation Podcast, What's Your Vibe? We've all heard that laughter is the …
Editor Picks
---