Meet Music Travel Love, the travelling brother's band featuring Bob and Clint Moffatt.
Growing up in the 90's, you would have remembered Music Travel Love's Clint and Bob Moffatt as part of the Canadian group of brothers, The Moffatts. They shared a stage with their eldest brother Scott and their fraternal triplet Dave since the ages of 3 and 4.
The beginning of the boy's journey all started with their recording of "Grandpa" as a gift for their grandfathers. So it was a pleasant surprise for all longstanding supporters to see one of Music Travel Love's recent videos being the song that began it all.
Music
They've sold over 6 million records, have received Gold and Platinum records in 32 countries, released 7 albums, and most of all won the hearts of all teen girls. As songwriters and musicians, they wrote all of their own songs, sang all of their own hits and played all of their own instruments. Many things have changed, but what has always remained the same is Clint and Bob's passion for music, travelling, and love.
Clint– Bob asked me, or I asked Bob, 'What's the most important thing in your life right now? Is what we are doing right now fulfilling?' When it came down to it the most important things were music, family, and travelling. You know and so, we love going around the world. It's a huge part of our life, it's something we have been doing from a very young age and putting ourselves in different cultures and meeting people from all around the world. So Bob came up with the name, he said, 'man, is it something as simple as music travel love. I mean, is that too simple?' and we were like, you know what, it's exactly what we want to say.
Since then, we found an audience that kind of comes into it from all those different parts. As we grow, we want to show people more of other things. The love aspect is something that, it's about the love of music, and it's also a family aspect. It's also, one of the things that Music Travel Love is starting to provide for us, the opportunity to give back. Which has always been at the forefront for us. We've always wanted to do something and it's always been us trying to figure out what that looks like. You know, what are the things that is really important for us to get behind. And so we are starting to put a lot of those things into our world, and we're going to start making that a big part of what Music Travel Love is about. So, it's a really exciting thing, we are really proud of it, and we are really excited that its got legs and people love it.
Clint and Bob Moffatt have and continue to make their mark in the music world. They play their own instruments, write their own original songs, and they write for other artists and projects as well. You can hear two of their songs on the hit show "Nashville" and you can find their songs on other artists' albums.
Their tracks are released with the titles "Covering the World" Their title is relevant to the fact that their music videos are being filmed all across the globe, and the songs they choose to record are both covers and their own originals.
Clint– We never had that opportunity in our lives to sing other people's songs. We always wrote our own songs. And so, covering songs that have stood the test of time, and that people have decided that they loved for years, you know, many years past its release date, has kind of taught us more about writing songs and more about singing songs I think than any other point in our lives. So this whole process has been amazing.
Travel
Katherine – So, what inspires the choices of locations you've filmed at?
Bob- We're getting to a place right now where we're actually able to start selecting some crazy cool places, and there are some people from all around the world that are reaching out. Places like India, and uh, what's the, (Clint and Bob in unison-"South Africa") like we were getting some people that are inviting us over to these places to showcase the views of their beautiful countries. But initially it was just a matter of us, you know, we're located in the states. So our first initial trip we said well, it's quite expensive to travel and to put these videos together, and we did it out of our own pocket.
When you go out west, sort of that loop, that Colorado, California, Arizona, Utah loop. You can do a loop where you got these amazing backdrops within a one or two day drive. We were able to do that loop and get a bunch of content and I think we came out with 6 videos. That was the reason for doing that first loop, and then we went to Canada and we did the same thing throughout Alberta and B.C. There's many other amazing places and we'd love to be able to get to Europe and the east coast in Canada.
Clint– When Bob and I find a location and get there, and we hold our guitars and we're there kind of looking at the location, the song always comes to us, of what song we feel matches the scene. They can look different at different times of the day as well. You know, in the morning it looks different then it does in the day. They can project the feeling out of us, and whatever that feeling is, sometimes we'll say, you know what, we've actually done a couple songs in a location, and then wasted the song. We were like (Clint and Bob in unison – "this isn't working"). For us, that's the important thing too, to get into the feeling of what that is. And so far we've been really lucky that we feel like it's the right thing. It's a very nice expression, you know.
Clint and Bob Moffatt have been making a mark in the music world. When you watch their captivating YouTube videos you will find that they have a very peaceful, easy going aesthetic. Their elusive, acoustic sound mixed with their exotic scenery from all over the world draws in their very diverse fanbase. Their fans' diversity range from all races, genders, and ages. You will find many loyal fans that have stuck with them since their arrival on the scene from 1988. I have been a loyal supporter of theirs since 1998. So, I can definitely back this up. Their fans have stayed true through all of The Moffatts' transitions. From their country days, to pop, to rock, and now circling right back to their country roots.
Katherine- I know that you have such a huge following, a lot of people appreciate your music.
Clint– Our fan base, I think, might be one of the most loyal fan bases I've ever seen. I mean, like even for The Moffatts, the older Moffatts. They stuck with us through many fashion changes, through many different hairstyles, and many different music directions. It kind of blows me away, that even when The Moffatts aren't active or making music, there is just a real, strong fan base there that supports us. Our fans supports us in our lives, supports us in every time, in any endeavour that we choose to do. Now, I think that's pretty rare. You know, I don't think there's a lot of artists that's been given that type of loyalty from their fans.
Katherine- You're going from younger generations all the way to elderly generations, so you're covering every type of fan base. Congratulations for that, because that's amazing. It's not easy for an artist to reach all platforms of people.
Although Clint and Bob are great influences to many of their fans, they too are greatly influenced by artists. Especially Canadian artists and artists from the past. Artists such as Bryan Adams, Shania Twain, Garth Brooks, George Strait, Coldplay, The Beatles, Ed Sheeran, Shawn Mendes, and The Weeknd to name a few. Country music has always been a huge part of their lives. A lot of their songs have a country influence undertone to it. This greatly impacts the duo's acoustic sound on the covers they record.
Love
Katherine- Who has had the most influence shaping you into who you are today?
Both- "Our family"
Bob- I think our dad. Probably, you know, we love our mom to death. She is an amazing human. But our dad in terms of anything professionally and sort of maybe spiritually. I think he has had a tremendous impact on me and on Clint as well. He's been just a total coach. He was our hockey coach when we were four. He never really stopped coaching us. Even though there were probably years that we didn't want to listen to him, or we didn't listen to him. Some of that coaching seeped in there and has had tremendous impact.
Both- "Our brothers too."
Music Travel Love has been putting out very relevant and uplifting music during this pandemic. They have been very interactive and reciprocate the love with their fan base. The brothers have been hosting lives from their home studio, welcoming and delivering love to their fans, as well as hosting fun giveaways and contests. They have one going on right now. You could win a signed acoustic guitar by them.
Details are on their Instagram post:
This pandemic has given Clint and Bob the opportunity to spend some quality time with their family, work on more music, and get things ready to go for their fans.
Clint- "You know, to think about songs, think about songs we want to do. Arrange them, and all that stuff takes a lot of time. So, when you start going full tilt, it's hard to kind of, have some time to get the best out of yourself. So this time, I think for us, it's given us a chance to slow down a little bit and focus on some other things. I've got two little boys so it's been amazing to see them grow up and spend some really amazing quality time with them."
Recently, Music Travel Love had posted a blackout post on their Instagram page in support of Black Lives Matter. I thanked them for their support in standing in solidarity with the movement.
Katherine- To wrap up, If you don't mind, I would love to know if there is a message of hope for all of your fans during these difficult times?
Bob- Yes, there is. Making awareness on this is incredibly important. There's so much that goes on in this world that is ugly. Through our travels, we've been blessed to go to many many places. You know, over 70 some odd countries. And see the world and communicate and talk and shake hands with so many different people and so many different races. It's an integral part of what we do in our lives. We have met so many amazing people in this world. I also witnessed some ugly in this world and for us, it's really important to shine a light on the things that matter. Blackout Tuesday was an important thing for us to shine a light on. We're shining a light on the things that are making this world, holding this world back from being a better world.
At the end of the day, it really comes down to each one of us individually, to be the best human we could be, and it doesn't follow anybody else. I think that's just an integral part of if you want to look at life that way, and we do. Everyday we get up we have another opportunity to be the best person we can be today. In our view, the best person we can be is a person who is accepting of everyone and treats everyone with respect. When we take that upon ourselves to understand that we have that responsibility, that opportunity to be that person, it's an empowering situation.
That's the greatest gift in life, we're all given that opportunity, every single one of us on this planet are given the opportunity to be the best person we can be. That's our choice, our decision, and our opportunity to be that. So, I think that's a really empowering thing. For Clint and I, that's a message that we want to put out there, and for us, posting that was just an opportunity for us to be the best person we could be for that day, and continue to be that person. So, for us, that's what it's about, it's about respect.
Be sure to keep up with Music Travel Love on social media
Want to stay up to date with our latest Yeahflix reviews? Subscribe to our newsletter here! We'll only send you our Must-Watch picks!
You might also like
---
More from Beats
---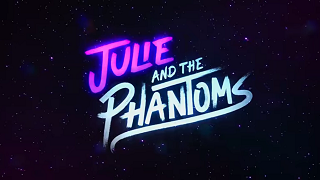 1.5K
When Netflix launched the first season of a new Original musical series Julie and the Phantoms, based on the Brazilian …
Glass Animals, the UK-based band has done it again. Every album the band releases is filled with velvety melodies, tribal …
AIRPORTS is unveiling "U FEEL IT 2", written with the intention to be interpreted as either a love song about …
Editor Picks
---