When Netflix launched the first season of a new Original musical series Julie and the Phantoms, based on the Brazilian series Julie e os Fantasmas, I binge-watched the entire season in one sitting. On a scale of 1-10, this show gets an 11 from me. I have not experienced feeling every emotion in a show in a very long time. I laughed until it hurt, I felt anger, I felt sadness, I screamed out of shock. I am completely invested in this show. There were so many surprising moments that kept me on the edge of my couch or clenching my pillow close. Many laughs and many crying sessions that really had me stuck in my feelings. I absolutely love that all of the songs are so catchy and every-time a song played in a scene, I didn't hesitate to dance in my seat.
THE STORY
It stars a young girl Julie (Madison Reyes), who is dealing with the loss of her mother. She has a loving family and best friend who are there for her while she copes throughout the year. Losing her passion for music and all that is dear to her heart concerns everyone who is close to her. One day, Julie plays one of her mother's old CD's and three ghosts appear, Luke (Charlie Gillespie), Alex (Owen Joyner), and Reggie (Jeremy Shada) to present her with an unforgettable journey in finding her voice again.
CASTING
It's rare to find a cast that perfectly suits every single role in a production, but this is one stellar line up. I could not picture anyone else playing the starring roles of any of the actors listed below.
Madison Reyes as Julie – Fun Fact: This was her very first audition and she landed the role!
Charlie Gillespie as Luke – Best known for his roles in Runt, the reboot of Charmed, and Degrassi: Next Class.
Owen Joyner as Alex – Best known to Nickelodeon viewers in 100 Things To Do Before High School and The Thundermans.
Jeremy Shada as Reggie – Best known for his voice over roles in Adventure Time, Ralph Breaks the Internet, video game work and so much more.
DIRECTING
Kenny Ortega wears many hats and is the creative genius behind this new hit tv show. You can tell he poured his heart out into the choices he made on the musical soundtrack, the choreography, the set design, the costumes, the casting etc… He incorporated new direction and concept styles as well as added some of the classic concepts he is known for, such as his famous flash mob scenes, adorable budding romances between characters, and he brought Booboo Stewart back with him. Booboo is best known for his roles in The Descendants and the Twilight Saga.
There is not one production that Kenny has presented to us that hasn't stolen our hearts. He has graced us with the works of Newsies, Hocus Pocus, the High School Musical trilogy, Michael Jackson's This Is It, the Descendants trilogy, and now Julie and the Phantoms.
I could not get enough once the season ended. This show had me reliving good moments from my past and wanting to chase the dreams I left on a shelf many years ago. I have been playing the soundtrack on either Spotify or YouTube everyday, and I am impatiently anticipating season 2 to begin filming and air on Netflix again.
Overall, I highly recommend this new tv show to everyone of all ages. It truly gave me the best pick-me-up and has me feeling inspired to find my voice again. So, go check it out on Netflix today, you won't be disappointed! 
Want to stay up to date with our latest Yeahflix reviews? Subscribe to our newsletter here! We'll only send you our Must-Watch picks!
Katherine's Review of Julie and the Phantoms
Storyline

Music and Sound

Acting

Writing

Directing
You might also like
---
More from Beats
---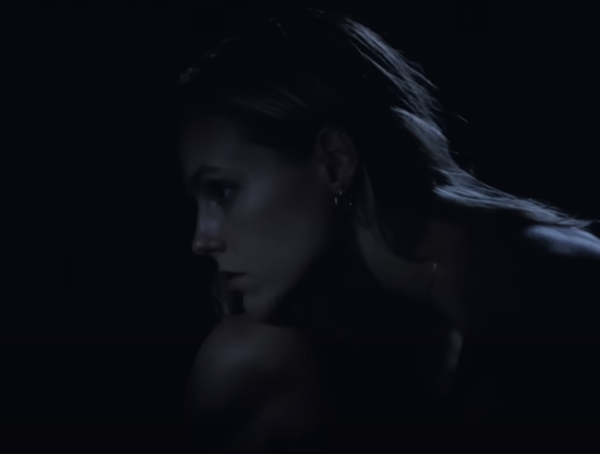 2.0K
Singer-songwriter Maya Hawke (best known for her role in the Netflix series Stranger Things) has released the official music video …
INSIDE hit Netflix on May 30th and if you're late to the bandwagon, it's time to hop on. Bo Burnham …
Glass Animals, the UK-based band has done it again. Every album the band releases is filled with velvety melodies, tribal …
Editor Picks
---