INSIDE hit Netflix on May 30th and if you're late to the bandwagon, it's time to hop on. Bo Burnham is known for his musical approach to comedy and tackling delicate subject matter effortlessly. His ability to blend comedy with real issues while putting it to a tune (that he wrote himself), is impressive and refreshing.
Inside might be a little darker than previous specials, but it's been a couple of pretty dark years, and it's absurd not to acknowledge that. Bo filmed the special inside his house by himself during quarantine, and the result is an extremely raw and intimate special from start to finish.
Many fans of the special flocked to Twitter to request that Bo put the tracks up on Spotify/Youtube. 'Welcome to the Internet' was posted on Bo's Youtube channel in early June, trended in the #2 spot for the Music Category and is now at nearly 6 million views only days later.
Knowing that Bo conceptualized and filmed the special on his own is a feat to behold when you see the production value of each track. You can tell the man thought of everything.
The songs from Inside are now available on Spotify! Head on over to give your favourite songs a listen.
Without giving away too much, Bo has made an incredible piece of work that is going to stand the test of time. I believe it's going to make comedians rethink how to create a special and the possibilities there are in regards to combining different mediums. I felt like I was watching a movie. A movie with tragedy, comedy and heartbreak. I felt like I was watching a documentary or a reality tv show, AND a concert, AND a standup special.
If I haven't convinced you yet, you must be beyond help. RUN, don't walk to your couch, grab the remote and head to trusty old Netflix for this absolute blessing of a special.
You might also like
---
More from Beats
---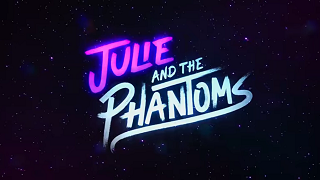 1.5K
When Netflix launched the first season of a new Original musical series Julie and the Phantoms, based on the Brazilian …
Glass Animals, the UK-based band has done it again. Every album the band releases is filled with velvety melodies, tribal …
Meet Music Travel Love, the travelling brother's band featuring Bob and Clint Moffatt. Growing up in the 90's, you would …
Editor Picks
---