I have a love-hate relationship with movie-musicals. Many movie musicals don't capture the musical's essence and theatricality in the same way that a musical can capture an audience in a live theatre atmosphere and often, the grandiose music and dancing of a musical that feels justified on stage can be over-dramatic and dreadfully calculated when translated into a movie. Hollywood's newest movie musical is different because it was made to be a movie to begin with…in fact, I think it works better as a movie than it ever could on stage. The Greatest Showman tells the "based on a true story" tale of P. T. Barnum (played by Hugh Jackman), a pioneer of the popular North American circus empire, as he grows from rags to riches. The talented star-studded cast also includes Zac Efron and Zendaya who definitely stole the show as the story's primary mixed-race "secret love" story.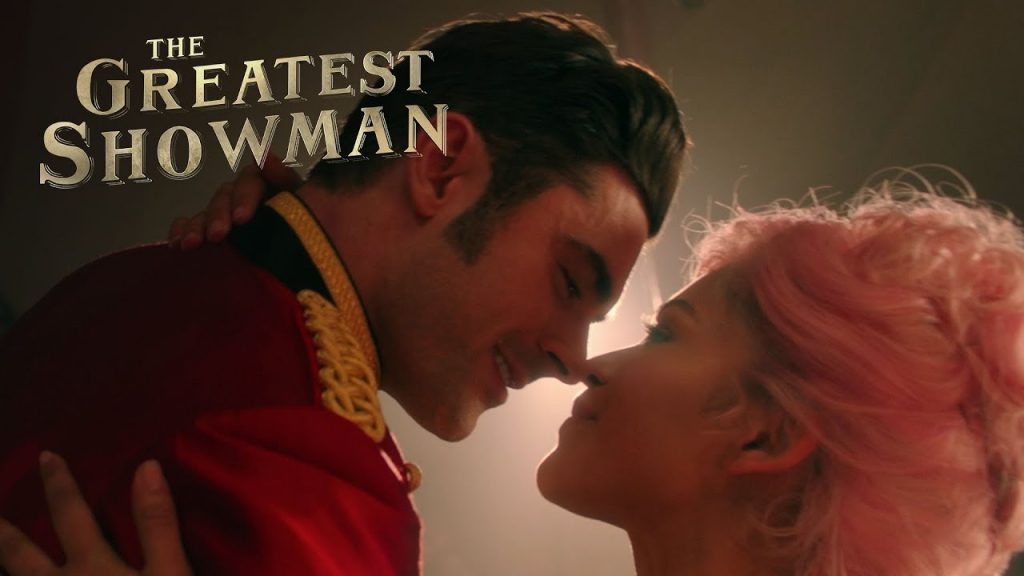 THEMES
The film is obviously an imaginative retelling of the story of Barnum's circus empire and how it came to be, but it is so much more than that. The Greatest Showman is really about the greatest love – the kind we can offer our fellow humans unconditionally. In the film, a father learns not only how to love and appreciate his family in new ways, but also, to love and accept a group of people who were different at a time when they hid in the shadows – namely the "freaks" that were the staple of the circus whose stories are captured today through the museum-like works of Robert Ripley.
The film champions the idea that we should accept those who are different from us and celebrate diversity. The film's primary love narrative involves a mixed-race couple (Efron and Zendaya) who struggle with society's perceptions of a white man being with a woman of colour.  The film showcases the challenges that existed then, many of which still plague our society today – an inherent racism that prevents many us from achieving true equality.  The film romanticizes their relationship in a way that nobody could possibly say that they don't want Efron and Zendaya's characters to be together.  This is a huge step for racial equality and an honest conversation about race in a way that echoes equality-based musicals like Hairspray in which a white girl championed for equality for everyone regardless of skin colour in 1960s Baltimore.
I cannot help but create parallels between the unique personalities of Barnum's circus and the LGBTQ community as well. In the film, a group of unconventional people who were scared to show the world who they were, broke out and became a community by holding hands with one another and telling the world that who they were was okay – and when they did so, they were oppressed by protesters who claimed that they were unfit to have the rights we all share – terrorizing them and threatening their lives.
Sound familiar? The fight for LGBTQ rights and freedoms happened in a similar way with those who stood up and declared they were worthy of love and acceptance at a time when protests were rampant and police bathhouse raids left people who were different feeling scared for their lives. It took those brave enough to be at the forefront of the fight and speak up for our freedoms by unashamedly being their authentic selves and demanding respect.
The film was clearly meant to promote diversity, there is no doubt about that, but the parallels to the LGBTQ movements run deep even though the film doesn't explicitly acknowledge it. The film's most popular song, "This Is Me" (led by the remarkable Keala Settle) is an anthem for diversity that encourages us to be ourselves no matter how many people tell us that we are "broken parts." The song chants "Look out cause here I come; I'm marching on to the beat I drum; not afraid to be seen; I make no apologies, this is me" – a testament to the tone of the piece – offering an invitation for those of us that are oppressed to speak up and an opportunity for those not like us to learn compassion, understanding, and unconditional love for each other. I wouldn't be even the slightest of surprised if "This Is Me" became a go-to song at LGBTQ Pride celebrations around the world this year.
MUSIC
The music of The Greatest Showman was created primarily by Benj Pasek and Justin Paul (the creators of the musical Dear Evan Hansen and La La Land's hit single City of Stars). Without a doubt, the music is the most powerful asset of the entire project. The styles are varied and the music feels surprisingly modern to the point where one may forget they are watching a "musical". The style is current pulling themes from pop, country, R&B, and bluegrass. The music is charming, entertaining, and ridiculously catchy – I still can't get the tunes out of my head.  Of course, you can always up Spotify or Apple Music after watching the show to relive the songs and keep them on repeat.
CAST
The performances in The Greatest Showman are stellar – Hugh Jackman and Zac Efron were made to work together on this project offering a fantastic duo performance and a powerful ensemble all around. Zac Efron delivers a heart-warming and authentic performance that makes him virtually unrecognizable when compared with his breakout role in High School Musical. Hugh Jackman delivers more nuance than I've ever seen from him in a way that is truly breathtaking, and Barnum's two daughters (played by Austyn Johnson and Cameron Seely) were believable and relatable from beginning to end.  Of course, the most stellar performance was from Michelle Williams who plays Barnum's wife, Charity, who offered up a cavalcade of subtle believable moments with the kind of mystery that one usually sees from the greats like Meryl Streep.
I highlighy recommend that you check out The Greatest Showman. Tweet me @MatkaiBurmaster or put your own star rating below – I'd love to know what you think!
Matkai's Review of The Greatest Showman
Musical Score

Social Impact

Performances

Story

Cinematography

Casting
Summary
The Greatest Showman is a highly entertaining film which makes great strides in promoting diversity and inclusion. The music is extremely modern and catchy, the cast is superb, and the story is refreshing. A fabulous movie to watch with the entire family or on a date.
You might also like
---
More from Beats
---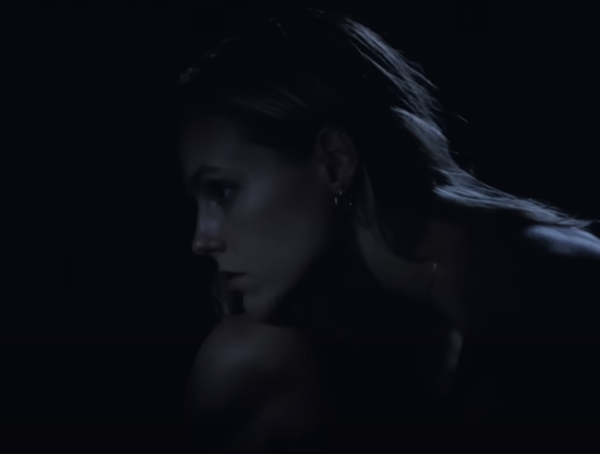 2.0K
Singer-songwriter Maya Hawke (best known for her role in the Netflix series Stranger Things) has released the official music video …
INSIDE hit Netflix on May 30th and if you're late to the bandwagon, it's time to hop on. Bo Burnham …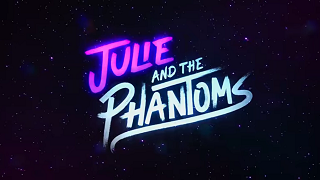 1.5K
When Netflix launched the first season of a new Original musical series Julie and the Phantoms, based on the Brazilian …
Editor Picks
---