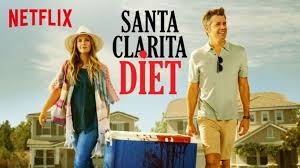 Have you ever saved a show for yourself on Netflix? The world is already binging, but you keep it for yourself to stretch out and enjoy? This is exactly what I did with Santa Clarita Diet. Season 1 was so great, I wanted to savour season 2. As luck and a lack of self-control would have it, I still finished the season in two sittings. This binge confirmed what I suspected, I absolutely love this show. If you've been saving it like I did, or you if you haven't even seen Season 1, what are you waiting for?! 
Check out the trailer for season 2, and find out how the stakes have heightened since Season 1.
Real Characters
Let's talk about the obvious for a second. The way we write our characters for film and television is changing. This show shakes off the archetypes that came before it, and makes way for a new perspective on an old idea. The core three characters are the Hammond family: Sheila played by Drew Barrymore, Joel played by Tim Olyphant and their daughter Abby played by Liv Hewson. At first I questioned if this was going to be a relatable family, but watching their struggle with a mutual secrecy that eventually leads to them learning how to be honest with each other is a pretty universal struggle if I ever saw one. These characters promote family, they promote closeness.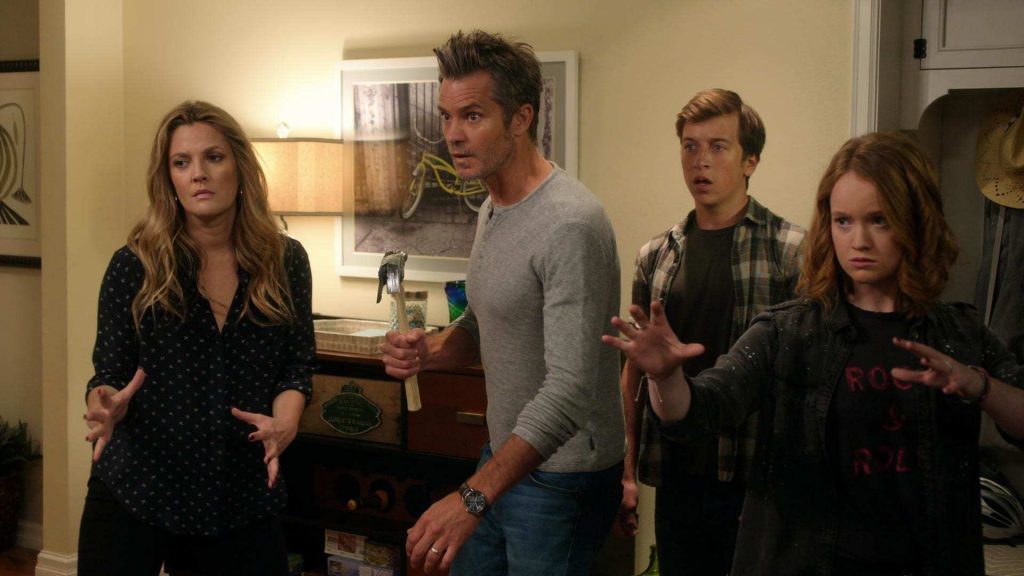 Tim Olyphant's character Joel is a rock. But not in a macho 'I'm the man of the house' type way. Joel is the type of man who will stuff your half-eaten dead body in a freezer. He's the one tracking down a cure for your zombie condition and nearly getting eaten by other zombies. He's doing his part to stay afloat, and it doesn't always work! Sometimes he makes mistakes, and he owns up to them. I could go on and on, but let's just say we need more male characters like this in our shows and films.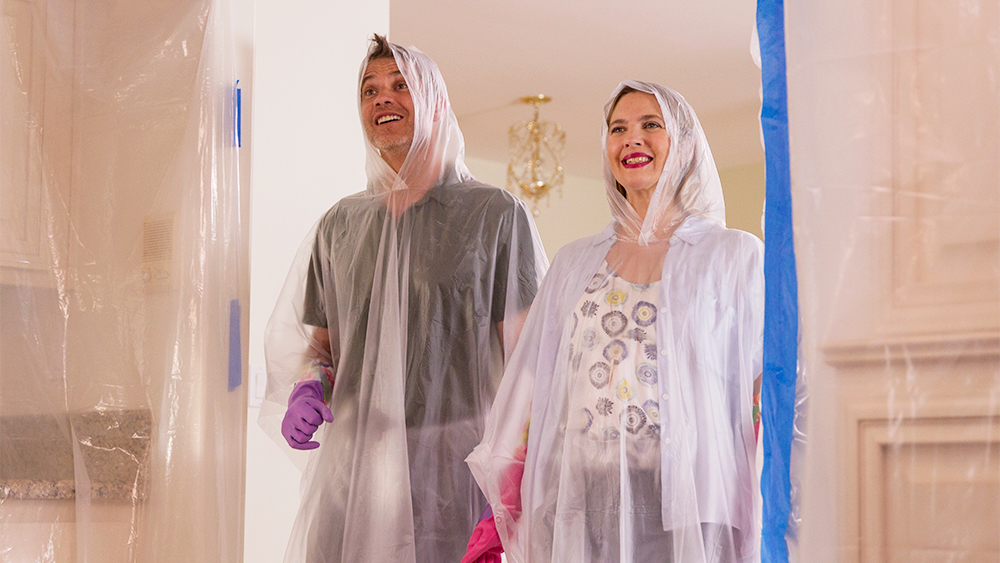 Every single one of the characters are fully fleshed out people, with goals, flaws, and clear motives. Even the characters outside of the main family like Eric, Lisa, Carl and Anne have really interesting stories.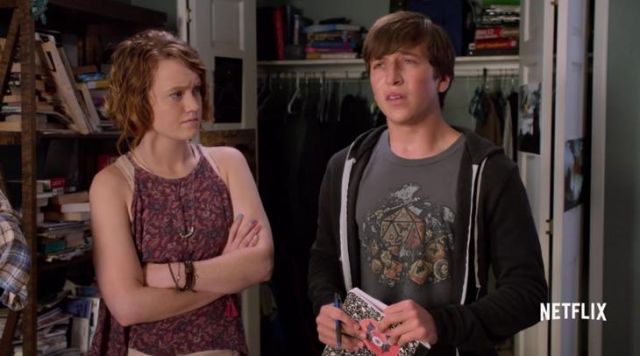 Eric for example, is brushing the dust off the archetypal 'good guy'. Skyler Gisondo brings many layers to the neighbour friend Eric. He's everything you like about the good guy. He's smart, wholesome, and nervous, but he's also so much more than that. Eric is an integral character with solutions that push the team and the plot forward. The Hammond family hangs on his every word for what to do next when a new problem arises. I suspect he will be an essential part to solving this undead mystery.
The Dark Comedy
It's so hard to choose between horror and comedy. I often see writers who would love to combine both genres in a meaningful way, but even with the best intentions it's so rarely done well. Santa Clarita Diet has found an incredible balance (and an incredible makeup artist) to mesh the two worlds together.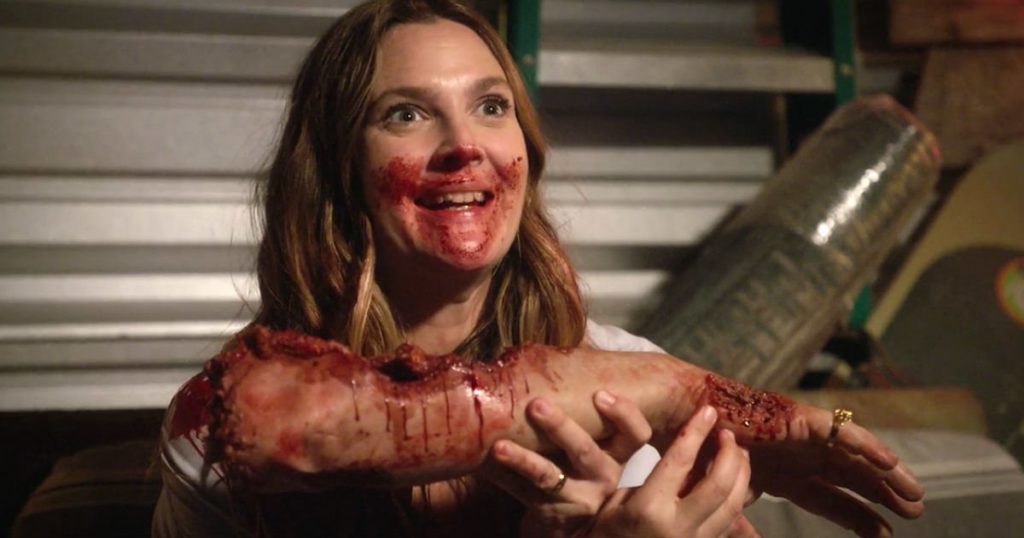 The comedy comes from a family trying to live up to the Santa Clarita standard. Have a perfect home, a perfect job, a perfect family, and also don't be a zombie that feeds off of human flesh. For most it's not a lot to ask for, but the atypical family has their work cut out for them. Drew Barrymore's character Sheila is slowly becoming 'undead' which gives all 3 family members something to fight against, time, and something to fight for, time with each other, as limited as it may be.
Wide Audience Appeal
As Drew mentions in the interview below, Santa Clarita Diet is enjoyable for different age groups. You've got your bad ass teenagers solving problems on their own terms, showing they'll make sensible adults some day if they're already two steps ahead of their parents. Then you've got the middle-aged parents trying to provide their kids with a good life, and some normalcy. The show is relatable to both these age groups and everywhere inbetween.
Two seasons of Santa Clarita Diet are currently available on Netflix. If you haven't already binged, I highly suggest you find out what you're missing out on!
Deanna's Review of Santa Clarita Diet
Characters

Comedy

Acting

Zombie Makeup/SFX
You might also like
---
More from Feel Good
---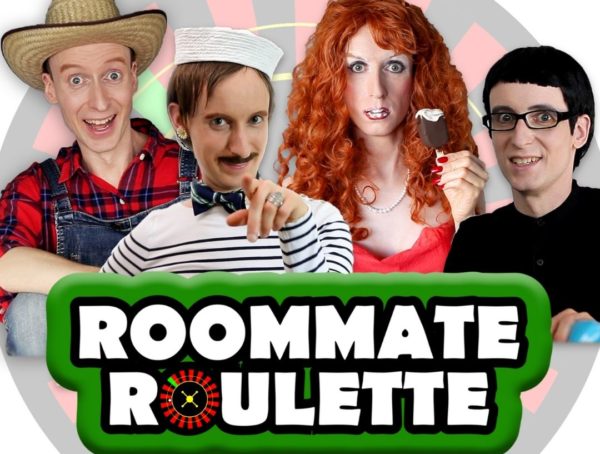 1.3K
A good roommate is hard to find. Cory Bertrand tells us all about Roommate Roulette, his new interactive series where …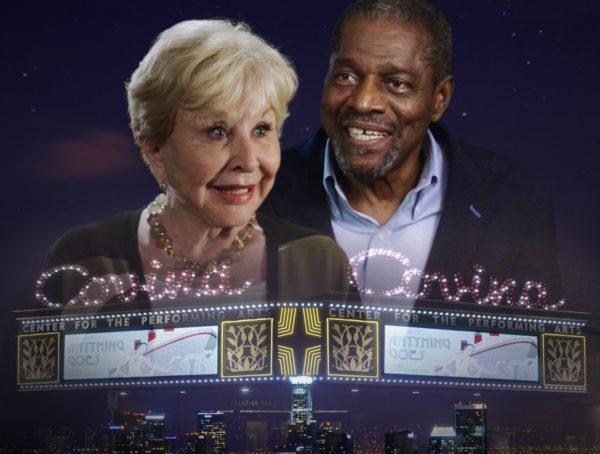 1.1K
Love is in the air! I can't think of a better way to kick back and relax with a loved …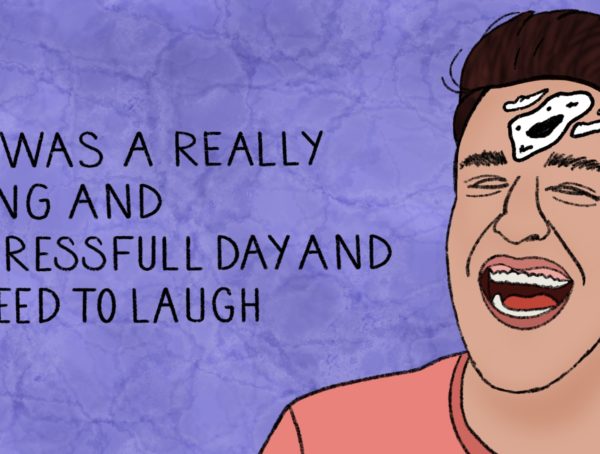 1.4K
Yeahflix is thrilled to present our new Movie Recommendation Podcast, What's Your Vibe? We've all heard that laughter is the …
Editor Picks
---