Christmas movies are often cheesy and heartwarming and wonderful, but one thing they usually aren't is inclusive of the LGBTQ community. That's why we've compiled the holiday movies coming this month that actually showcase LGBTQ characters in the lead.
The Jenkins Family Christmas
November 18 on BET+
Bring on the Holiday cheer with BET+'s new original Christmas movie that servs up both Black and LGBTQ representation. After the loss of a loved one, the Jenkins Family attempts to carry on with their Christmas traditions while learning to navigate a new normal.
The film showcases the clash between the LGBTQ community and the Christian community and asks the question of what family truly means.
Watch A Jenkins Family Christmas November 18 on BET+.
Single All The Way
December 2 on Netflix
If you need a classic Hallmark-y Christmas movie but want it to be a little gayer, then look no further because Single All The Way delivers! This classic holiday romantic comedy brings us the adorable "best friends may love each other more than just best freinds" trope that we've seen time and time again in a modern and fresh take. Don't expect anything too unique or groundbreaking – this film is everything you'd expect but just with the straight love swapped out with gay love. Simple, yet a cute holiday film.
Watch it on December 2 only on Netflix.
The Bitch Who Stole Christmas
December 2 on VH1
RuPaul is finally branching out into Christmas movies and it all starts with The Bitch Who Stole Christmas. This holiday film stars Drag Race judges RuPaul and Brooklyn Heights, and a slate of other drag queens including Jan Peppermint and 16 others – the largest number of drag queens to star in a World of Wonder production outside of the Drag Race franchise.
And if you think it will be as cheesy and low-budget as an acting challenge on Drag Race, then no need to assume as such. This film is more akin to RuPaul's Netflix series and has a much higher production value and quality acting.
Watch it on December 2 on VH1 and expect it to come to WOW Presents Plus sometime after that (no official date has been announced or confirmed officially).
The Higher Spirit
December 10 on Fearless
LGBTQ representation (and more specifically: queer women and Trans) is finally here this Christmas in the new Holiday film on Fearless. This film centers around adopted siblings from mixed backgrounds as they search for a higher spirit to get them through the holiday season. The film is a more dramatic approach to Christmas movies. Filled with heart and true love, this film tackles real-life difficulties that the Holidays (and life) bring for LGBTQ people and non-LGBTQ people alike. It's charming and equal parts heartbreaking and heartwarming.
The Higher Spirit premieres on December 10 on Fearless.
The Christmas House 2: Deck Those Halls
December 18 on Hallmark Channel
Everyone's fave squirrelfriend, Jonathan Bennett, is back at it again for the second installment of Hallmark's first gay Christmas movie. In this holiday sequel, the couple now is bringing kids into the mix. Bennett posted on Twitter recently, claiming that the second installment features "Double the family double the fun!".
We weren't able to locate a trailer for this title but you can keep an eye out on Hallmark's social media for one soon, I'd imagine. The film airs on December 18 on the Hallmark Channel (and other places worldwide including select streaming services).
Under the Christmas Tree
December 19 on Lifetime
In Lifetime's second attempt at an LGBTQ Christmas movie, Lifetime brings us some Lesbian representation. The film centers around accepting change and being brave enough to embrace new opportunities. Marketing whiz Alma Beltran (Elise Bauman) and Christmas tree whisperer Charlie Freemont (Tattiawna Jones) cross paths when Charlie finds the perfect tree for the Maine Governor's Holiday Celebration – right in Alma's back yard.
Under the Christmas Tree premieres on the Lifetime Channel on December 19.
You might also like
---
More from Family
---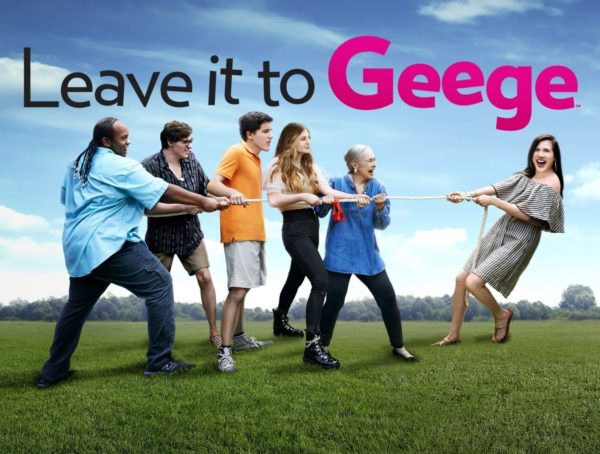 2.0K
If you're anything like me, you have a love-hate relationship with Reality TV. On one hand, you've seen some Reality …
Wayward Kin is the story of a young man facing an impossible court case, the volatile Caleb Dodgens must overcome …
In the world of standup comedy, there are tons of players vying for your attention. Kansas City, Missouri's Jaron Myers …
Editor Picks
---