Meet Angela Apigo, an R&B/soul artist from Toronto! Her original song 'Right Here' just turned a year old!
Nathan: Last Friday marked the one year anniversary of the release of your music video "Right Here"! How has your music journey progressed since the release? 
Angela: WOW! IT'S BEEN A YEAR ALREADY? I can honestly say, no matter how small this seems to others, I am incredibly grateful to even show people what I have to offer. The person behind the melody and everything music wise is Adrian Caines (aka Soulful Keys based out of the UK and Japan). It's insane how a person can lend their talents in order to spark someone else's hobby or even career! The song "Right Here" was written after a sample from Caines was online for purchase for DJs. I just wrote and wrote and didn't really expect to release anything! It was written in November of 2017, and then I recorded it, and sent it to Japan! In March 2018, I collaborated with my brother (Ryan Apigo Films), he is a wedding videographer and we decided to take a whack at it with a music video to at least jumpstart something.
I promised myself that the year 2018 would be the year of networking, and going to multiple concerts to inspire my musical soul. I have always been so kind and giving towards other people the past few years and I decided that it was time to treat myself with concerts from famous people, and shows by Toronto artists. I needed to get inspired and ever since the release, I have been on a roll with writing what's on my mind and collaborating with different artists with the same passion. Just getting to know people is my main goal and not expecting anything from them.
N: The video has a distinct Toronto feel, showcasing the iconic Scarborough Bluffs as a main point of the visuals. How has being part of the Toronto music scene influenced your art?
A: Toronto is home. If I were to ever make it big, I would want the whole world to know that I AM from Toronto and how beautiful this city is to me. The memories that I have made in this city, is portrayed through my lyrics and the video itself. My brother Ryan has seen me through my ups and downs and he most definitely knows how to portray my hurting and happiness through his videos. Although Toronto is known for being the "screwface capital", meaning that no one really supports one another, I want the world to know that I did my music with people who are all about the music and not the money. It's all about sharing. I mean sharing is caring right? I want everybody to know that Toronto has talent; not just Drake, The Weeknd, Tory Lanez, Shawn Mendes and Alessia Cara etc. but people who actually have ZERO connections that are trying every way possible to even get one click on their page. The reason why I chose the Scarborough Bluffs/Bluffer's Park is that it used to be the spot where I would spend late nights and early mornings with people who meant a lot to me. The video was sort of a way of saying goodbye to my past and starting anew, and overlooking what used to be– just knowing that no matter what happens, I will not change who I am for anyone.
N: Shoutout to the dance crew! What was the process behind creating and filming the dance portion?
A:The dancers are from Toronto's YYZ Dance Company. Jee Villa the main director and Alex Lat are one of the most humble and talented dancers in Toronto! We needed a little flavour in the video, and I honestly didn't want to bombard the audience with only my face, so we threw dancers in it! Jee actually taught the choreography to an intermediate dance class in his studio at DanceLifeX and it was just humbling to get taught while I'm playing in the background! I cringe a little bit when I hear myself and other people are listening as well, it's something I am definitely shy of. Jee and Alex are always downtown in their studios, teaching and taking classes, Ryan suggested to dance in the streets of Ryerson University. It was so cold that day, we had to keep warming ourselves up with more dancing and thick coats. The slow-motion part of the saxophone break down was improv, actually… It was Jee and Alex's choreo to "Lady" by Modjo slowed down and it just fit in the song! Especially the part where they had a bat to the ball moment and it transitioned to me being back at the Bluffs looking up, was just too good! My brother Ryan and I wanted to just have fun with all of the shots that we took and since we shoot and edit about 40 weddings per year, it's insane how picky we can get in order to get the best shot for the video. Since this is Ryan's business and he is currently flourishing in wedding cinematography, he is a big help with trying to jump start my career.
N: You've recorded some great covers, most recently Daniel Caesar's "Best Part" with Chad Victorino. With a seemingly endless amount of covers on YouTube, how do you try to stand out?
A: I started making YouTube covers since I was about 10 or 11 years old? Ever since a girl named Charice Pempengco was discovered through YouTube, I mean– why can't I one day be discovered too? It's insane how technology has advanced the past few years and it somewhat is easier to connect with celebrities, but also hard to get noticed because you need to provide content that is extremely different from what people are posting up right now. Since I didn't have the tools or even the right mindset to write music and have the connections for someone to produce my music, I just posted covers as frequently as I could, hoping I could share what I have with others. I had to put some videos on private because I know for a fact that people would hate on them, (because I was a very extra kid, lol) but I do want to be more active on YouTube. Unfortunately, people have a short attention span, so Instagram is the best way to get content out there for people to see– quick and easy. I plan on standing out by having a different sound, style and genre. When one thinks of a Filipino girl singing, they automatically think that they are the type to belt and sing Whitney and Mariah hits. I for one have a low alto voice but can quickly transition to soprano, and with this, I know for a fact that it differentiates me from the other young women trying to make a name for themselves in terms of music. Hopefully, some will see and notice that I am not an ordinary cover artist, and that I do make originals as well. In addition, the effort and production that goes into creating a video is a tedious task to accomplish.
N: Performing in front of a large audience seems so natural for you. What have been some of your favourite places to perform? Any dream venues?
A: In all honesty, I get extremely nervous when I sing in front of family and an audience of 10 people or less. I can sing in front of thousands and thousands of people without getting anxious and will have the most fun on stage while entertaining the crowd. My goal when it comes to performances is for the audience to engage with my singing and I and to ensure that they are attentive. It is a must for me to make sure that they see something different and for their eyes to look at the WHOLE stage with the entertainer moving around and not just a young woman singing still and on the spot. I am able to make eye-contact with each audience member and show them that I am dedicating and catering whatever I sing to them. My favourite place to sing at, or even just the ambience, was singing WITH Justin Nozuka. I sang my favourite song "Carried You" by Justin on stage and man, it was so natural for me to harmonize and just be musically inclined to all of the beats and notes. It's a different feeling for me to be on stage than singing to someone one on one. But when I'm on stage, I gotta make sure there's power and that I am looking at each person in audience eye-to-eye. My realistic goal is to sing back-up for a famous artist and travel the whole world, but if I were to sing at the ACC/Scotiabank Arena to even open for someone, wow, that'd be a dream to start, then one day make it big…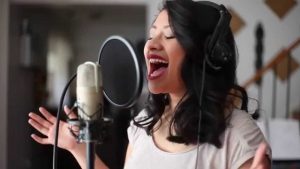 N: What are your plans to conquer 2019?
A: 2019, I promised myself to connect with more individuals and make projects with different people to have songs to sing for events one day. 2019 is going to be a big shift in my singing in terms of taking it seriously with copyrights, originals straight from the source, and making sure I have a legal team to protect these. Even travelling to California to record and shoot videos and photos in New York is going to happen. This year, I am hoping to release a mini EP or even an album. I have so many people relying on me to put content out, and I'm going to do it– full send!
N: Credits? (Feel free to link everyone who contributed to the project)
SAGAMIHARA-SHI, KANAGAWA, JAPAN- Adrian Caines (Soulful Keys) @soulfulkeys 
TORONTO, ON- DJ Big Jacks @djbigjacks 
TORONTO, ON- Bozack Morris @bozackula 
VANCOUVER, BC- Kutkorners
NOVATO, CALIFORNIA- Raj Ramayya @rajramayya 
TORONTO, ON- Ryan Apigo @ryanapigo
You might also like
---
More from Beats
---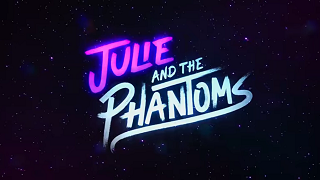 1.5K
When Netflix launched the first season of a new Original musical series Julie and the Phantoms, based on the Brazilian …
Glass Animals, the UK-based band has done it again. Every album the band releases is filled with velvety melodies, tribal …
Meet Music Travel Love, the travelling brother's band featuring Bob and Clint Moffatt. Growing up in the 90's, you would …
Editor Picks
---