AIRPORTS is unveiling "U FEEL IT 2", written with the intention to be interpreted as either a love song about someone who makes us feel free, or a dark song about a vice that keeps us trapped.
AIRPORTS is Australian independent pop artist Aaron Lee. After taking on two life threatening illnesses and the ups and downs of being a full time creative, AIRPORTS is an avid voice for personal development and mental health. A force to be reckoned with, AIRPORTS tackles every step of creation: writing, singing production, and engineering, he is a true DIY pop artist.
AIRPORTS has garnered support from tastemaker radios such as Triple J (Australia), George FM (New Zealand), Kiis FM and amassing over 670,000 independent Spotify streams to date. Building a global music production company, the multitalented artist has worked on award-winning projects for TV, brands (Coca-Cola, Fanta), labels (Universal Music, Capitol Records), artists and performers, including multi-platinum JPOP groups.
AIRPORTS invited anyone and everyone to submit videos of themselves answering questions he'd given them about their personal loves and struggles. Aaron explains, "The intention of the video was to show that everyone walks the tightrope of this duality in their own lives, no one is exempt from happiness nor suffering."
Aaron confides, "It started out being written as a song about a haunting relationship with depression in contrast to uplifting music, but when some of the lyrics started to spill out I realized I was also writing about positive romantic feelings for my partner. At that point I was emotionally overwhelmed and realized this song has a great dualism."
What are your thoughts on the track? Tweet us @yeahflix to let us know!
Keep up with AIRPORTS on social media.
You might also like
---
More from Beats
---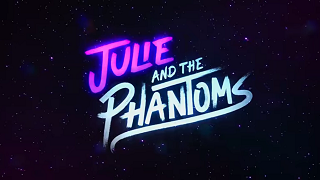 1.5K
When Netflix launched the first season of a new Original musical series Julie and the Phantoms, based on the Brazilian …
Meet Music Travel Love, the travelling brother's band featuring Bob and Clint Moffatt. Growing up in the 90's, you would …
Hamilton, the popular musical is now a feature film that you can enjoy at home on Disney+. Fans have already …
Editor Picks
---