Ian Keteku's poetry is an articulation of a generation's heartbeat. A magician with syntax he conjures new realities all in an attempt to better understand our existence. Keteku is a two-time national slam champion and the 2010 World Poetry Slam champion. Keteku has showcased his poetry and art all over the world and shared stages with some of the biggest names in music and literature. He uses his voice to inspire messages of peace, action and critical thought. Ian Keteku is also a multi-media artist, producing thought-provoking poetic films. He conducts poetry, writing and performance workshops for students of all ages, inspiring people to accept the power of their own voice.
Starring: Petra
Produced, directed and edited by Ian Keteku
Puppets made by Ian Keteku
Song Produced by Aaron Hutchinson
Nathan:  The video for 'Come Inside' follows the perspective of a young child's imagination. What was the significance behind it?

Ian: As we get older, so do our dreams. There is a part of us that fades into the background, only stimulated in rare moments. The video tries to reach for one of those moments. People speak about the innocence with children but I believe there is more to it. There is curiosity, fear, wonder and confusion. Although it is from the perspective of a young girl, it is my hope that it can spark a little wondering and imagination to whomever sees it.

N: The phrase "Come Alive" is repeated throughout the song. Can you give more insight into the meaning?

I: It speaks to the part of us which is dormant, sleeping and expired. The refrain encourages listeners/viewers to become awake and embrace the beauty in the unseen.

N: The landscape shots are breathtaking. Where was the video shot and what brought you there?
I: The video was shot in various locations in Accra, Ghana. It is the country of my ancestry and my second home. I was there this summer creating a short film with Donisha Prendergast and Komi Olaf for the Chale Wote Festival.
N: The puppets are beautiful and unique. What was the creation process behind it?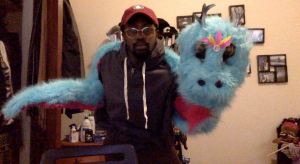 I: During the month of fasting I try and embark on a month long project. Fasting from sunrise to dusk lends itself to a time of meditation and patience. Last year I took up the task of learning how to code animation virtual reality. I have always been interested in puppets and puppetry. I went on Youtube and researched how to make them. It was an incredibly difficult and humbling experience. I have not used my hands in that way before. Sewing, cutting fabric, shaping foam was all new to me. The first puppet was okay but looked quite wonky. But at least he could move his mouth. I spent many hours at the dollar store, the fabric store and home hardware. I was able to eventually figure out a blinking eye mechanism which gave a couple of the puppets more life. I am still not a master at creating or animating them but it is a very rewarding experience which I hope to develop.

N: Each one of your videos has a distinct style and theme. What usually inspires the visuals for your poetry?

I: It's always a different spark that begins each video. Sometimes, the poem comes first and I think of a way to visualize it, sometimes the other way around. I like to create works when I am travelling, the different landscapes, tones and textures of the world inspires each look and feel.

N: Over the past few years, we've seen spoken word videos hit viral status, yet struggle to stay a constant in the mainstream. As an artist who's been in the industry for more than a decade, how have you seen the genre evolve? Do you think it's possible for spoken word music videos to break into the mainstream?

I: Daymn, more than a decade eh? Time flies, we give thanks. Yeah, spoken word has always been part of popular culture in slivers. From Def Poetry to jam to Maya Angelou, the inclusion of poetry on Kendrick's To Pimp a Butterfly to poet Warsan Shire collaborating with Beyonce.

N: What are your next steps? New releases, upcoming gigs?
I: In February I will be releasing parts of Brother Giraffe, a new web animated series. On February 23rd I will be hosting Toronto Poetry Slam Finals featuring Saul Williams, and more to come, Inshallah.
You can keep up with Ian's work on social media here:
Twitter          Facebook         Instagram          Website
You might also like
---
More from Beats
---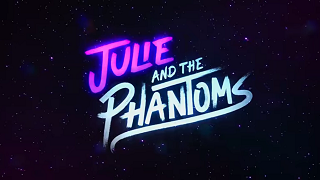 1.6K
When Netflix launched the first season of a new Original musical series Julie and the Phantoms, based on the Brazilian …
Glass Animals, the UK-based band has done it again. Every album the band releases is filled with velvety melodies, tribal …
Meet Music Travel Love, the travelling brother's band featuring Bob and Clint Moffatt. Growing up in the 90's, you would …
Editor Picks
---