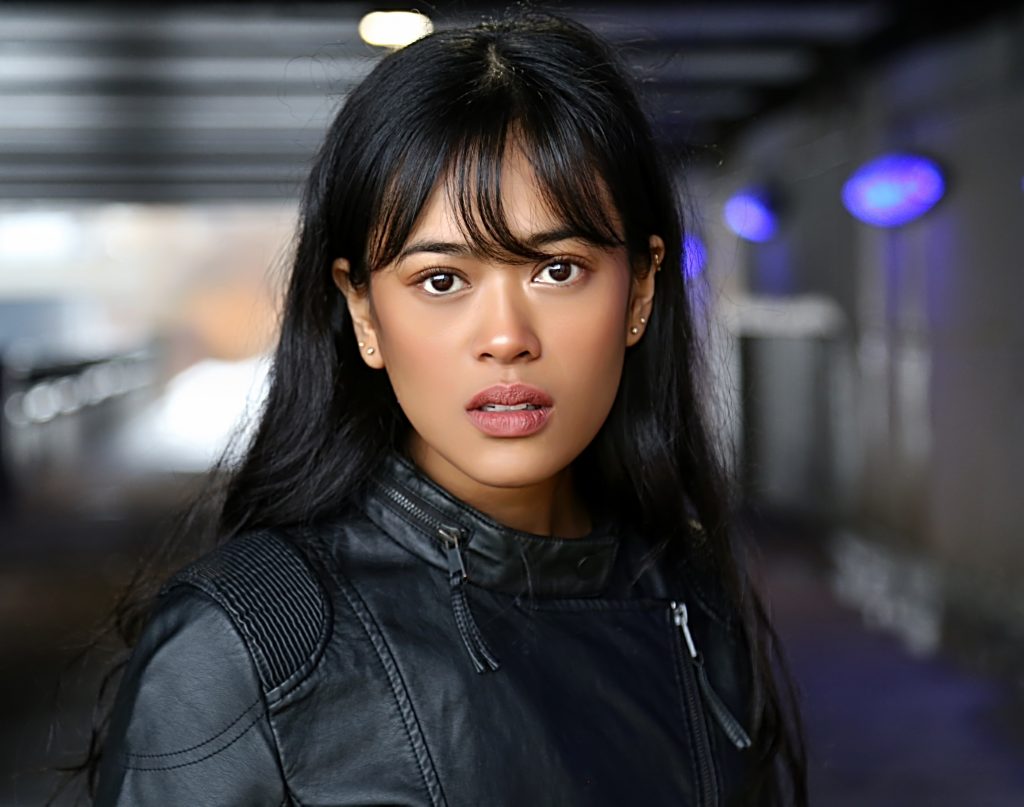 Victoria Marie is a Filipino-Canadian actor, musician and dancer from Toronto. Her most notable role was in the 2013 film Pacific Rim, directed by Guillermo Del Toro. She has just released the video for debut single 'Cry Pretty'.
---
Check out the official video for 'Cry Pretty' here. You can also download the track on Spotify.
---
Interview
Nathan: Congrats on the release of your debut single! How does it feel to release your first video? What was the inspiration behind the song?
Victoria: Thank you so much! It feels amazing and I'm extremely grateful to finally release my first single and video 'Cry Pretty'. I've been making music for a really long time (10yrs+ professionally recording as a demo vocalist pitching songs to other artists) and we forget what a privilege it is to bring your original ideas to life. So, no matter how long I waited; it's worth it. 'Cry Pretty' was written about the performative emotions that go into keeping up a front for someone else's sake.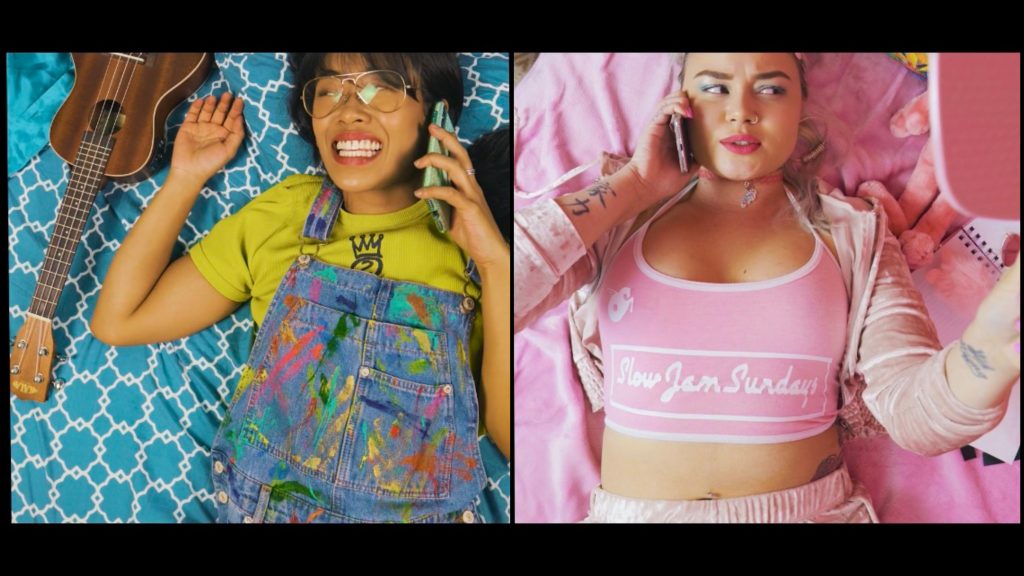 N: The video has a great early 2000's vibe to it. Can you give us a "behind the scenes" look of the production?
V: Thank you, I'm glad we got that across! The entire production was filmed in one day. It's hard to believe, when you look at the final product, but it was the result of an extremely dedicated and talented team — including all of our beautiful extras, during the party scene; made up of friends and family. Our cast brought SO much magic to the production. Our core team consisted of: Director Patrick De Belen, Co. Director Brian Lanigan, UG Productions, Chris Matamoros and our dope hair/mua/production assistant Lexy Baluyot! Our cast/crew was small but mighty and the set design was all DIY (I still have scars from making some of the set props). My favourite moment was when the entire cast and crew lit the scene using phones, it was a massive team effort and turned out beautifully.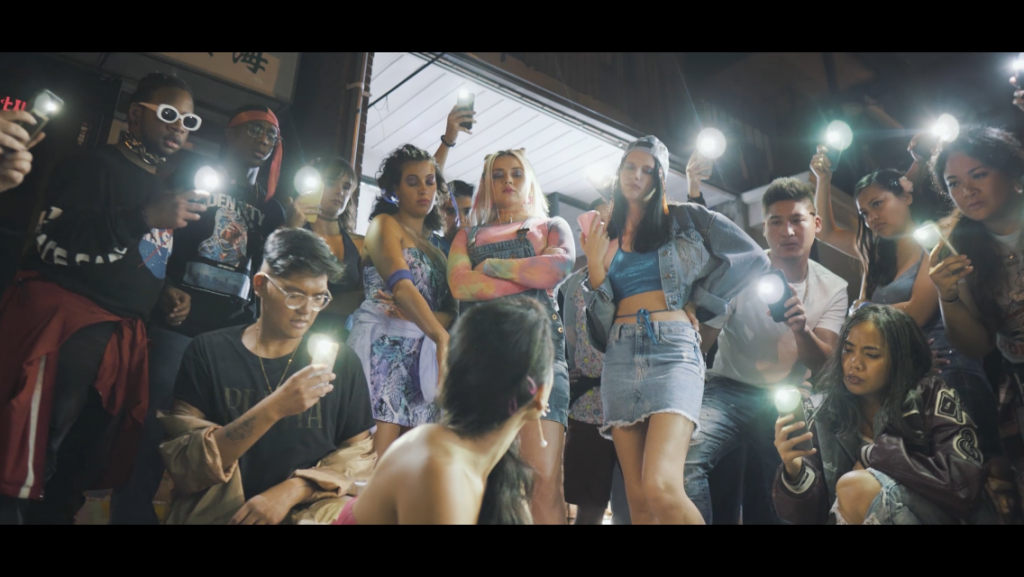 N: You've done a lot of great covers over the years. Which was your favourite song to cover? Any plans to cover a song soon?
Thanks! So sweet of you to remember that. You know I love a good cover song on my guitar! My favourite to perform is probably 'Just Friends (Sunny)' – by Musiq Soulchild or 'Crazy' by Gnarls Barkley. — as soon as I find some time, I plan on recording a few new ones; including a Tagalog song called 'Tadhana' (eng translation: Destiny) by Up Dharma Down.
N: How does your experience as an actress translate to performing as a musician?
V: I've actually got more experience as a musician than I do as an actor. I find the confidence I've grown through performing live music directly translates to the confidence I need in the audition room. I like to think of music as my platform to be a little more self-indulgent, my vision gets priority as a solo artist; whereas an actor should be serving the writer + director's vision. Fortunately, with 'Cry Pretty' I was able to explore both singing and acting, and I believe we achieved an even balance between the two crafts that I love.
N: The video was partly shot at 187 Augusta, which has been a hotspot for local talent since it opened. Any memorable moments there? What do you think of the local music scene?

V: 187 Augusta has been a place for many memorable moments for me. I've collaborated with Cathleen Calica (Director of 187Augusta) on countless occasions dating back to 2015, but nothing tops the night we filmed 'Cry Pretty'. The local music scene is on fire right now! I'm constantly amazed by the talent coming out of this city (i.e. insta: @CxseyGxrcia, @AkilElijah).
N: Where is your go-to spot for a good meal in the city?
V: Kanto by Tita Fl!ps — 707 Dundas Street West. I can always go for any silog (a dish comprised of fried rice + egg) with an additional protein of your choice. My favourite is the classic: Tapsilog (Tapa + silog = Tapsilog) and don't skimp on the atsara (pickled papaya).
N: What are your plans for the rest of 2019?
V: Staying busy with auditions for TV/Film, hopefully we book something cool before the end of the year! I'm still training in dance as well, and planning to incorporate choreography into one of my upcoming projects. I'm working hard on the rest of the EP and lining up a lot of live performances. Follow me on instagram: @growingolden for more info about my next show and listen to 'CRY PRETTY' now available on all streaming platforms.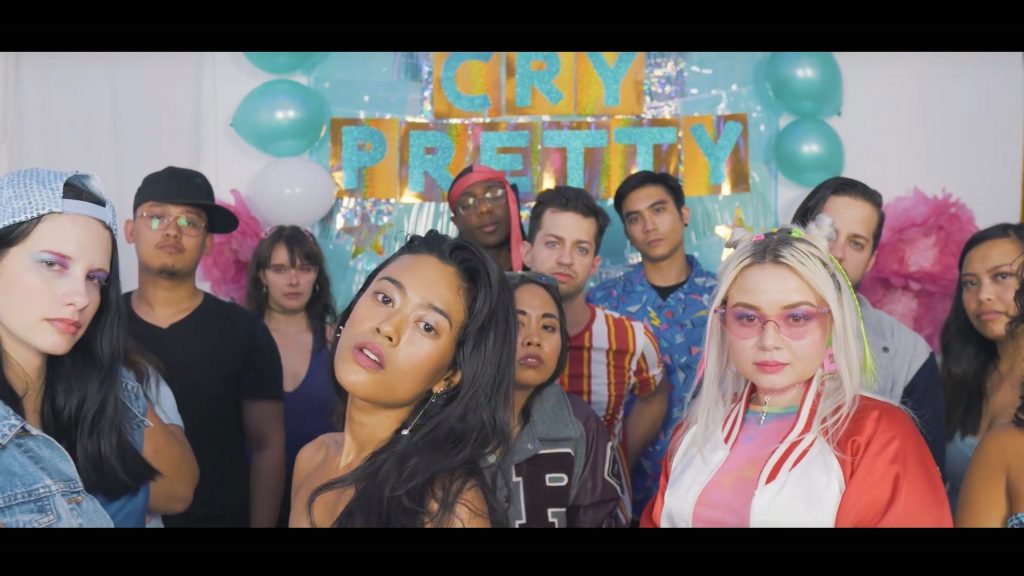 Credits: Feel free to credit anyone who contributed to the project.
V: Thanks for taking the time to chat! Let's do this again soon! Thanks again to the entire cast and crew of 'Cry Pretty', please follow these extremely talented people that made 'CRY PRETTY' possible:
Insta:
You might also like
---
More from Beats
---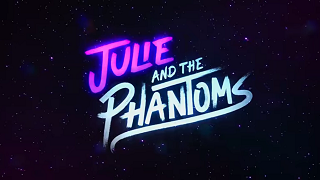 1.6K
When Netflix launched the first season of a new Original musical series Julie and the Phantoms, based on the Brazilian …
Glass Animals, the UK-based band has done it again. Every album the band releases is filled with velvety melodies, tribal …
Meet Music Travel Love, the travelling brother's band featuring Bob and Clint Moffatt. Growing up in the 90's, you would …
Editor Picks
---