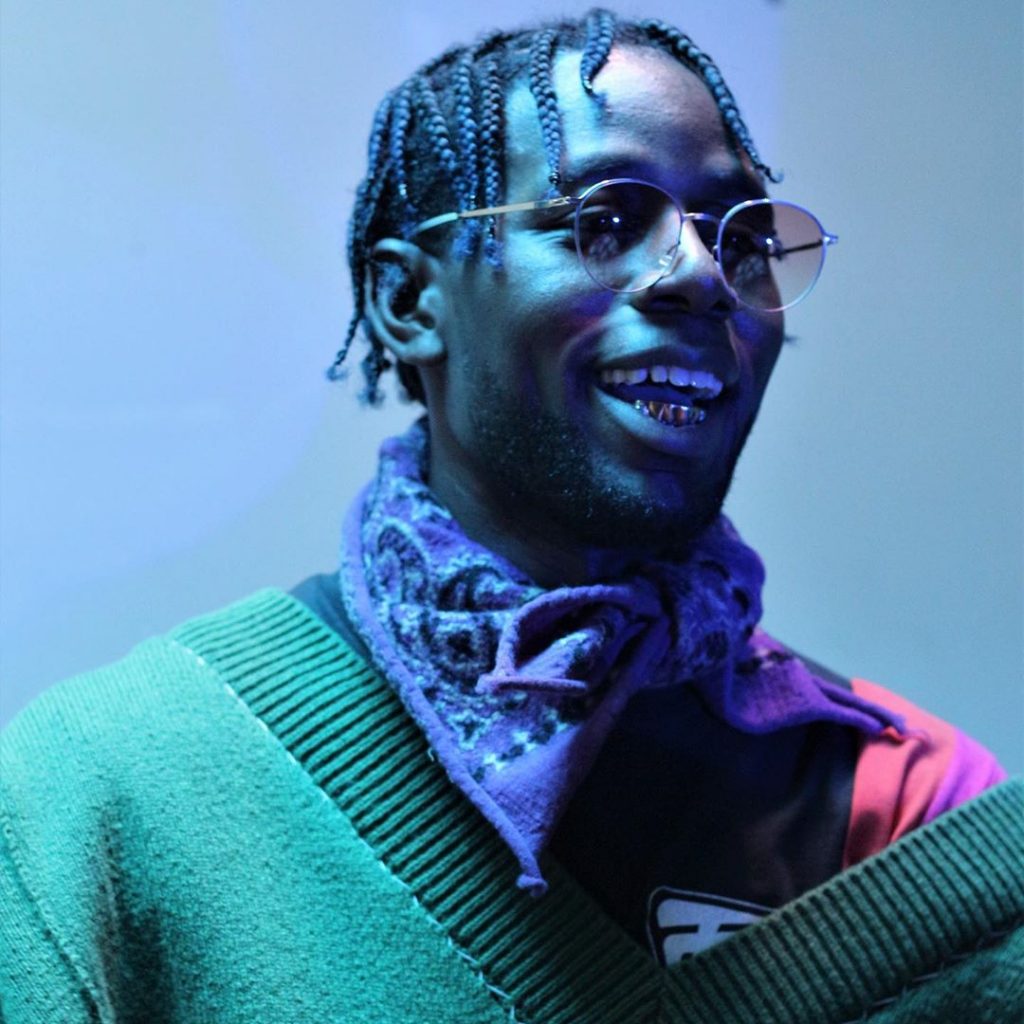 In the face of chaos and global destruction, often all we can do is laugh at the misery and dance in the matrix. Rapper, producer, and designer P-Da$h blends downtempo vibes with soulful melodies and laser-sharp bars on his latest project The Burning Man – Act 1: Dance in the Matrix. Representing the culture and aesthetic of Uptown Toronto, P-Da$h's music challenges and rethinks Toronto sound with a focus on integrating hip-hop, punk and RnB, with themes of dystopia, love lost, and science fiction. The project is the first part of a trilogy inspired by street codes, our loss of humanity, and simply embracing true Toronto culture. P-Da$h challenges your idea of Toronto sound as he hurtles listeners into an intergalactic orchestra of pain and love.
---
Check out P-Da$h's new video, "For Me", hot off his new project.
---
Nathan: Earlier this month, you dropped the video "For Me". What was the inspiration behind the song, and how did that translate over when creating the visuals?

P-Da$h: I've always taken pride in creating music that integrates very familiar and basic themes everyone can relate to, in a way that challenges ears and makes you re-consider the genre of my music. My album The Burning Man 20/20: Act 1 – Dance in the Matrix is the premiere of a trilogy project where I deconstruct how technology, capitalism, materialism, and environmental destruction is all lighting a big fire to humanity.

"For Me" is an anthem for people of today focused on their own feelings and sensations rather than that of others. Drunk and high off power and ego, we are always focused on what you can do, provide, or make "for me" and me alone; and this catchy song is a colourful play on today's burning narcissism.

N: In March, you released a banger of an album titled "Dipped in Gasoline". What was the writing process like for the album?

P: As you can probably tell by now, I find a lot of value in using the motif of fire in my music. "Dipped in Gasoline" was a project where I found myself repressing many carnal and dark feelings and emotions. Ready to ignite from the smallest flame, I found myself in a creative space provoked by how generic and the same everyone's music sounded in the city. My Uptown team lacked the spotlight I felt they deserved for how much they contribute to fashion and urban culture in Toronto. Most importantly, I embodied a certain aggression built from the environment I grew up.

"Dipped in Gasoline" was a warning shot and reminder of my range, upbringing and hunger to succeed. Uncompromising in sound and composition, the creation of "Dipped in Gasoline" fuelled the tenacity I tackle writing with today.

N: You curated "Uptown Day" a few weeks ago, which was a dope music/art exhibit showcasing local talent. Can you us tell more about that event and the Uptown Movement?

P: Uptown Day was a unique evening experience integrating contemporary hip-hop, street and luxury apparel, food and drink, all curated by myself and a team of dope creatives from around the city. With the generous help of Dreamhouse Collective and Geary Lane we designed a space that could house music performances, clothing vendors, refreshments by Panago Pizza, Starburst, accompanied with video premieres. Our featured vendors included Notre Deces, Mitsu, Vibe, Binge TV, Voler Garconz, and of course my clothing brand Mer Des Dieux.
Toronto's "Uptown" is marked by rough geographic boundaries west to east, between Yonge Street and Victoria Park Ave, as south as Sheppard, and as north as Steeles. The tough get-it-how-you-get-it attitude that defended these lines for many years has carried over to realms of fashion, entrepreneurship, and music, birthing talents including: P-Da$h himself, Fredericks Reginald, Dope Society, Uptown Boy Band, and the Volgar squad among many others.
Recap of Uptown Day
Video Credit: BingeTV
N: What drew you into the fashion industry? What inspires your designs? Is there any crossover with your music?

P: Fashion has always been a love of mine and I'm sure part of it is genetic with the romance of my parents largely sparking from their passion and feverish grind as luxury fashion vendors moving jeep to jeep from Africa to Europe. Fashion can either create or break down walls of class, hate, and racism and is often an extension of power. I use my work on the sewing machine to challenge how we think about clothes and more importantly how we convey messages through the clothes we wear.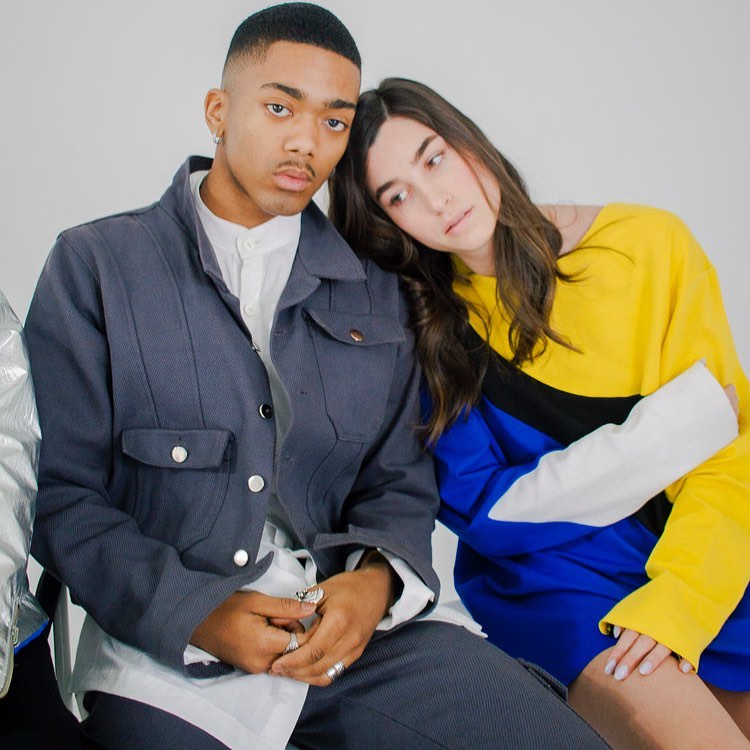 Mer Des Dieux is literally translated to "Sea of Gods". The designs are inspired by the natural beauty of our waters and life within them. Ocean and aquatic life, their fluidity, colour, and innocence captivated myself and my co-founder Andrew Nyarko, especially in contrast to the devastating destruction we as a human race have brought to the big blue. Our pieces are inspired by different aquatic life, science-fiction, and of course humble beginnings around unforgiving streets. Like my music, the clothing is challenging, thought-provoking, and deserving of a double-take – but still looks fucking fly at the end of the day.
Design by: Mer Des Dieux
Photo Credit: nillynillynillynilly
N: You are the Co-founder, Creative Director, and run A&R for Dreamhouse Collective. For those unfamiliar, can you tell us more about Dreamhouse? What does the collective have planned for the near future?

P: Dreamhouse Collective is a non-profit project focused on supporting youth talent in music and art seeking support in this very competitive city. We provide various resources and services to artists enrolled in our collective such as recording, production, creative direction, management, business-planning, and just nurturing the overall emotional and social wellness that often falls off the back-burner when young creatives are vulnerably putting their work out for this shark-infested game.

Our events and concerts are celebrations of talent and reminder for old and young to always be bonded. Support your local creative now so that the sound of tomorrow stays local as well! 2020 brings with it a lot of ambition with the Dreamhouse team. We are formalizing our processes around artist management and creative direction and consistently looking for organic collaborations to celebrate artistic talent.
N: Your live performances are absolutely electrifying! You have the knack for getting a crowd hyped and keeping the energy high! What is your secret to great performance?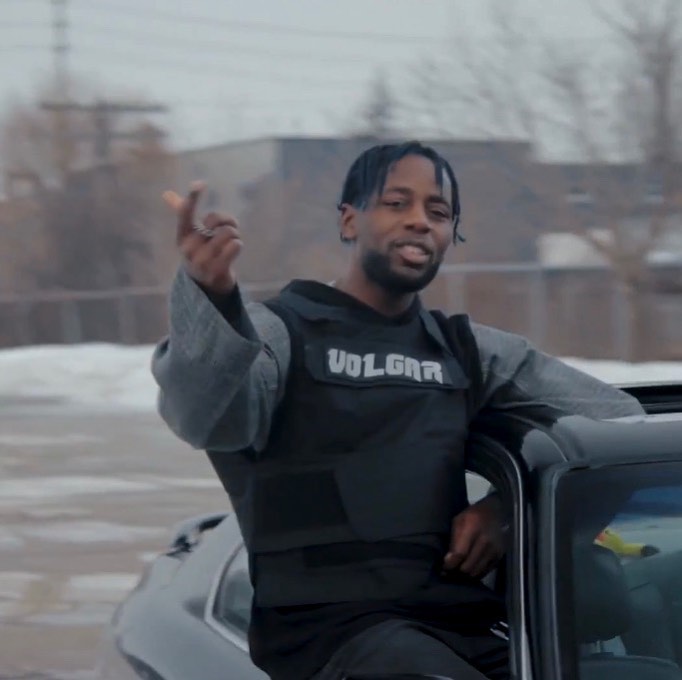 P: Honestly, I think the ability to perform live really should be considered as the ability to "transform" live. Upon the stage I know I must captivate and provoke some sort of reaction from the crowd. All us artists feed off of the crowd but I've also found value in the shower confidence. If you sing in the shower you know what I'm talking about. If you can bring that same confidence you have singing in the shower or dancing in front of your mirror who would you be? That's where it's at and people relate to it because they do it too whether its getting in front of a mic, presenting a pitch, talking about tough topics etc… Regardless these things get done with a bit of confidence or love and I got both.

N:What are your thoughts on the Toronto music scene? Which local artists are you listening to right now?

P: Right now my city is making great music and were getting back to rapping. New artist are really painting a picture with their words. On my playlist right now is Jah, Volgar, Fredericks Reginald, Jae Remi, Soul Supplier, B1G Juice, Da Ren, Uptown Boy Band and NIX THE TRUTH.

N: After spending a day in the studio, where is your favourite place to grab a meal?

P: As of late I've been going to the Dime for a quick quesadillas, Bar Poet on Thursday's is lit they got the WAVgods spinning there they good pizza, Piano Piano they got good pizza & pasta the egg yolk rav is my favourite there… I used to work there so yeah I know what's up… Goldie, Salumi is definitely up there with their pastas as well whole experience was great, Banh Mi Boys, Ramen Isshin… Ramen period is lit and Uncle Micky's s/o Notre Deces' Jhon showed me whats up and its def on my list.
N: 2020 is upon us! What are your plans to conquer the new decade?
P: All lot of things more music and innovation. I'll be back in design mode with Mer Des Dieux for Fall/Winter 2020 and gearing up for Act 2 of The Burning Man 20/20 series. Aside from that more visuals and travelling, all this sounds a bit vague it's just some collaborations I have to keep under wraps for now but we're working on pushing this city forward when it comes to the sound and fashion.
Credits
The Burning Man 20/20 ACT I: Dance in The Matrix

Label: Disco Dash Records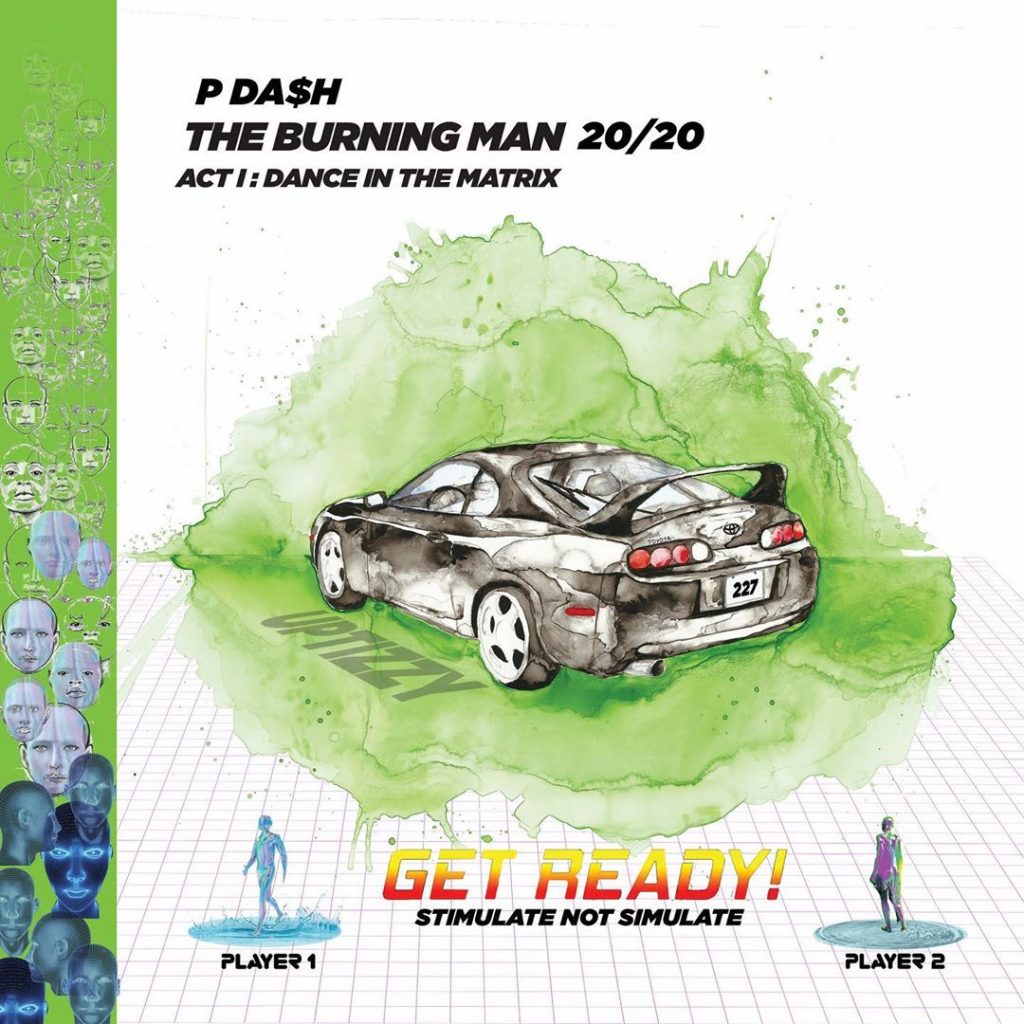 Recorded: September 29, 2019

Release: December 20, 2019

Producer: P-Da$h, CalaX-R, Anthony Jordan

Feature: Feezy

Studio: The Orange Lounge

Engineer: Anthony Jordan , Jaowa

Album Art: Casey Marques Pereira

---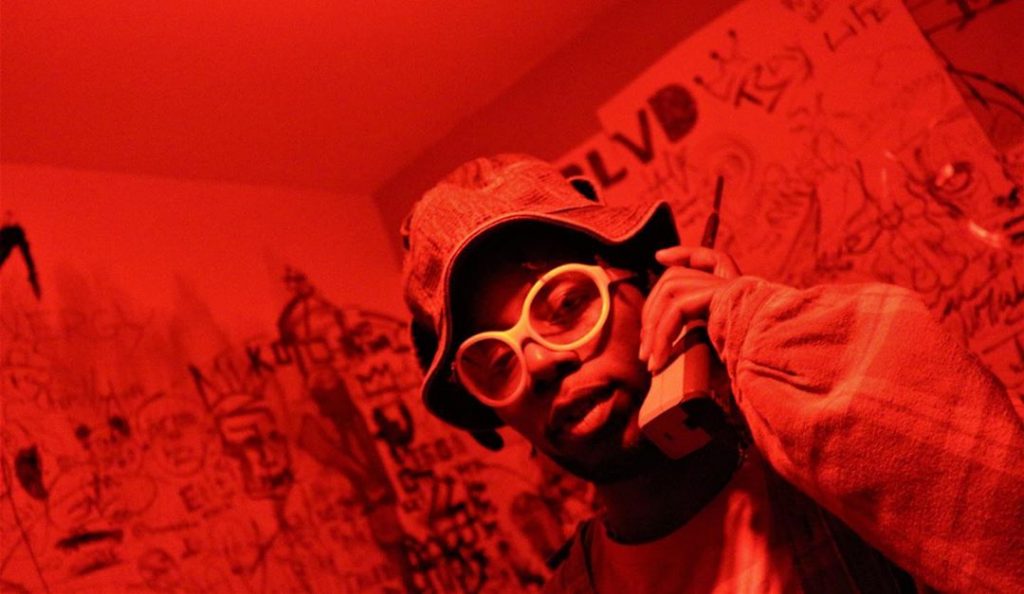 You might also like
---
More from Beats
---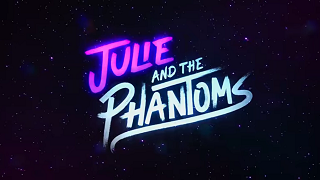 1.5K
When Netflix launched the first season of a new Original musical series Julie and the Phantoms, based on the Brazilian …
Glass Animals, the UK-based band has done it again. Every album the band releases is filled with velvety melodies, tribal …
Meet Music Travel Love, the travelling brother's band featuring Bob and Clint Moffatt. Growing up in the 90's, you would …
Editor Picks
---