Throughout this year, I've had the pleasure of interviewing a variety of talented artists from across Toronto and even one from the UK! We set on this journey last December, with the intention to provide a spotlight to artists who might not otherwise be given a similar opportunity. Stretching all across the musical spectrum, each artist brought their own unique style and perspectives on music. I would like to highlight some of the artists that stood out to me throughout the year.

---
The One That Started It All
Eyeda Sophia – Girl With Roses Pt. 2

Released in early January, the warm Californian backdrops made you yearn for an escape from the cold. Eyeda's smooth flow recited compelling stories laid over a mellow beat, while the viewer was treated with calming scenery. The imagery was centred around water, which played an important role in her writing,

" There are two constants in my music and poetry. They are water and flowers. My content revolves around rebuilding, rebirth and growth. Water is the greatest force of life on this planet. It creates, just as it destroys."

Since then, Eyeda has released an album called "The Red Project" and has been travelling across the US and Canada, dropping her freestyles for the masses. Follow her to stay up to date. 

The One That Caught Our Eye
This video felt like a throwback to the early 2000's, carrying a "Mean Girls" vibe but with a twist on the classic story line. The gorgeous cinematography, vibrant colour scheme, and impressive set design made it an absolute joy to watch. The "cut" turned dance party was filled with infectious energy, and felt like a perfect way to conclude the video. It stands out as the most visually appealing video in this series.
Victoria has been focusing on her acting career, and is hoping to hear back from a few large auditions she did at the end of 2019. She is working on her next single called 'Nude', to be released with visuals in February 2020. Follow her to be the first to listen.

The One That Made Us Think
Researching for Noyz's spotlight was by far the most extensive process of all. Listening to and digesting his album multiple times, diving into his podcast series (including the episode where he and Dusty Loops broke down the whole album), reading his past interviews, and watching the VICE doc he hosted. I did not know much about Noyz before the spotlight, but within the research process, I became a huge fan. Utilizing complex rhyme schemes, poignant metaphors, and quick paced flow, Noyz tackled topics of depression, addiction, diversity, and dealing with grief.
Noyz is a mental health advocate, and draws connections between music and helping with mental health issues, " Rap music in particular is about struggling and overcoming. It was the only place I saw mental health discussed in an open, honest, and raw way, even if it didn't use vocabulary of mental health that we see now. When Biggie made "Suicidal Thoughts", or Heltah Skeltah made "Therapy", they didn't use words like depression or PTSD or anxiety, but all of those sentiments were conveyed in their lyrics. " Being able to interpret and present that connection is one example of the great insights he provided throughout the interview. I would highly recommend reading the interview and diving deeper into his catalog of music.
Noyz has his eyes set on the West, heading to Calgary on Jan 11th for a performance at the Studio Bell, followed by a Hip Hop and Mental Health workshop the following day.
The One That Everyone Loved
Angela Apigo is a budding R&B/soul artist from Toronto: "I am in the works of making more music for myself and for people, with incredible partners. I've been excited to share it but I really want to keep it until all is ready to be released. I have something up my sleeve for my birthday in April 2020, so keep an eye out for that."
Despite the spotlight being released more than a year after the video, Angela's interview continued to gain readership steadily. Currently at 1200 readers (400 more than the 2nd most popular), the spotlight still has momentum behind it. Perhaps it's the stunning landscape of the Bluffs, or maybe her powerhouse vocals that continue to attract viewers. Either way, I'm glad it's so popular.

The Yeahflix Favourite
Jenna's directorial debut came in February with her heartfelt single, "Priceless". Telling a story of lost love and regret, the song resonated with many of our readers, quickly becoming the most popular spotlight at the time. When Jenna was ready to release her next single, "Live In The Moment", she chose Yeahflix to premiere the video! In contrast to the vulnerability of "Priceless", "Live In The Moment" felt cheerful and upbeat, with a free flowing vibe to the video. Watching Jenna's growth throughout the year was inspiring, and I'm excited to see what she has coming next!
When I caught up with Jenna, she told me about her 2020 plans,
"2019 was a year of growth for me and the plan is to expand on everything I learned this past year. In 2020 you can expect more shows, more collaborations, more music videos and an EP! Specifically, I have a show coming up January 9th with Sofar Sounds and a secret collaboration that'll be dropping early 2020 so keep an eye out for that!"
The Rising Star
Quincy Morales is on an upward trajectory after a slew of successes throughout 2019. Shortly after the release of the spotlight, he landed a coveted Top 10 spot in the CBC's Music Searchlight. He went on to headline two packed shows at 918 Bathurst, and earn sponsorships from TD Music, Absolut Vodka, and Grolsch. He also recently received a grant from Toronto Arts Council to produce a full length album in 2020. That was just his solo work! As one of the emcees in Bangerz Brass, he helped take their sound to sold out venues, to marching on the streets, to Breakfast Television! Bangerz Brass released a stellar album earlier this year, and has become a force to be reckoned with in the hip hop scene. Quincy is one of the hardest working artists I know, and many people in the music scene would agree. I have a ton of respect for him, and wish him the best on his journey.
---
2019 has been an exciting year, and 2020 is shaping up to bring us some fantastic new music. If you missed any other the spotlights, find them here, or watch all the videos in our official playlist on Youtube.
You might also like
---
More from Beats
---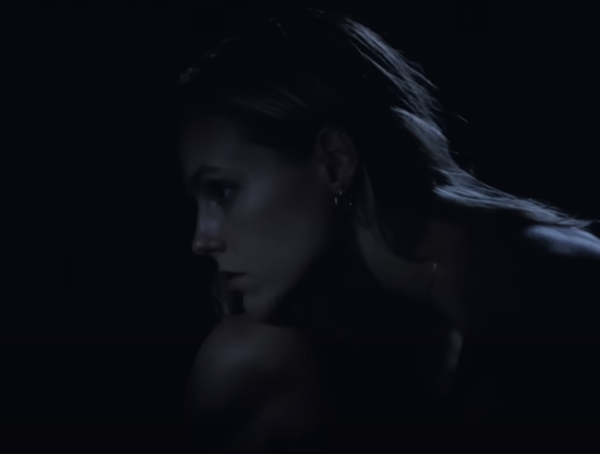 2.0K
Singer-songwriter Maya Hawke (best known for her role in the Netflix series Stranger Things) has released the official music video …
INSIDE hit Netflix on May 30th and if you're late to the bandwagon, it's time to hop on. Bo Burnham …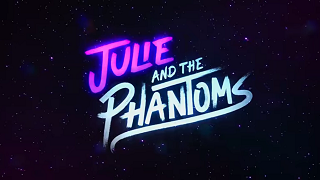 1.5K
When Netflix launched the first season of a new Original musical series Julie and the Phantoms, based on the Brazilian …
Editor Picks
---