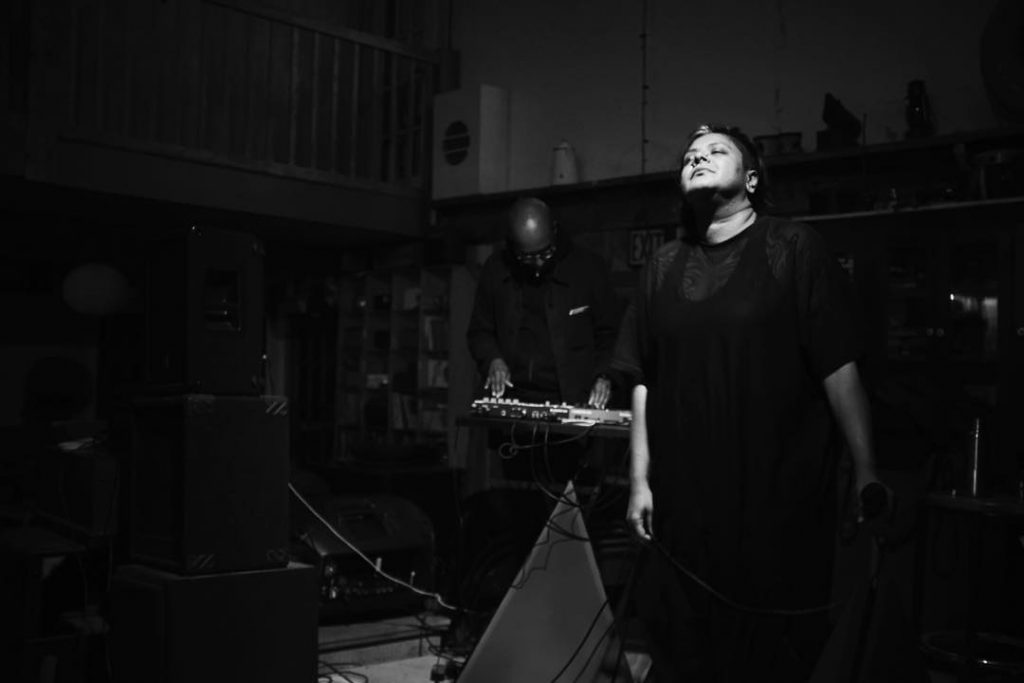 LAL is a Toronto based electronic music duo, comprised of vocalist Rosina Kazi and producer Nicholas Murray. They have been producing music together for over 20 years, and are considered one of the 'behind scenes' movers and shakers in Toronto's underground music scene.
"We are open to everything that inspires the creation of art and moves us toward a community where there is room for all – not just a few. We work to challenge oppression in all its forms. We want to forgive ourselves and each other. We want to give rise to compassion in a world that continually sells us cruelty. We aspire to make room for new ideas and ways of being that are connected to the past, while at the same time dancing with the future." – LAL
---
LAL released the video for their single, "I AM GODDESS" last week. Check out the video below!
Written & Produced by LAL
Directed by Tiana Smith
---
---
Nathan: Congrats on the release of your video for "I Am Goddess". What was the inspiration behind the track? What influenced the aesthetic of the video?
LAL: The inspiration for the song was from a show Rose helped with at Buddies and Badtimes theatre in Toronto for Trans women/feminine community called Flowers While We're Living with Dj Aayna, Kim Ninkuru and DJ Durty Dabz and an amazing group of artists. We wanted to write a song that celebrated Trans Women/feminine folks/artists in our community.
Tiana Smith: I'm a Black, Queer, Femme multidisciplinary artist that is driven to tell stories about identity and self discovery through photography, videography and art curation. At the core of my work, I am interested in creating visual language that questions representational frameworks. Specifically societal constructs of blackness, sexuality and femininity.
"I Am Goddess" is a call to reclaim "Goddess" for our own choosing. While drafting the concept for the direction of the music video, I was constantly thinking about how I could reimagine "I Am Goddess" as a statement outside the binary of gender. Rosina and Nicholas are heavily influenced by their collective experiences and the Toronto community. I wanted to highlight the feeling of belonging/healing/rebellion that LAL represents; members of the community are a part of this process.
The individuals that happen to see this video will understand that although the mainstream media try to hide us and make us feel unworthy, regardless we are important, alive and still here. Visibility for BIPOC exists beyond the limits of a month, a week or even a day.
As a person of color you are a Goddess.
As a member of the 2SLGBTQ+ community you are a Goddess
As a person living with a disability you are a Goddess.
As a gender non conforming person you are a Goddess.
It describes being worthy, and having importance. "I Am Goddess" showcases many of the different ways we all can be represented. The video reflects who we are as a community, puts an emphasis on chosen family, and highlights the people that we need to see more of in this industry.
N: The cast of the video is diverse and the video caters to deaf audiences by utilizing captions. Often in mainstream media, when diversity is attempted, it can come across as pandering and inauthentic. How did you approach the production to ensure the representation was done correctly?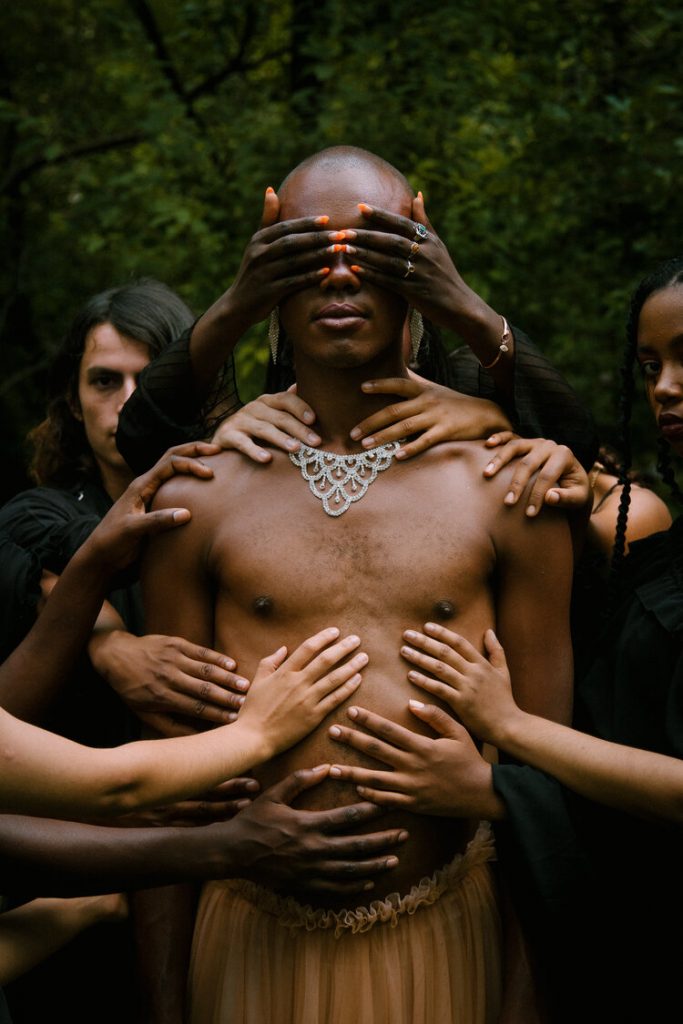 LAL: We hire people from diverse communities to do our videos and these folks are mostly friends and people we know and respect. We also have ties and relationships to different communities, and have been building with deaf/hard of hearing and differently abled communities for a long time as LAL. We actually had a deaf artist and interpreter present at the video filming, but because making a video with deaf artists is a new process, we didn't really figure out how to do this well for this video, but we learned a lot and hope to incorporate more deaf artists in our videos. We already, when budgets permit, have ASL by deaf interpreters at our shows. Our process is to build first with community and then work with said community to figure out how to do shit.

N: "I Am Goddess" is off your recent album "Dark Beings", which dropped last August. Reflecting on the time since the release, how have your listeners connected with the music? Which songs are the audience favourites? Do those songs match your favourites?

LAL: I think Dark Beings the title track is the most popular, it gets the most response live. Which is also our favourite song on the album. Because we are so indie, it takes time to folks for find out about our work, so it's a slow process, but one that feels most comfortable for us at least for now. We hope to keep growing and sharing these works, and we see ourselves belonging to an ecosystem, and it takes time to grow a garden, of which we are only a small part.

N: You recently went on tour across the US for "Dark Beings". What are some of your memorable moments from your travels? Where do you find your music resonated the most?

LAL: Playing at Coaxil Arts in Los Angeles was really inspiring. They have a very similar community to what we have happening in Toronto. We basically hit up mostly DIY/underground spots from Anarchist small communities to DIY artist run centres. In Oakland, we did a private show at an amazing warehouse space that is very local and hidden. In Williams, we played at the Sugarloaf Centre, run by a collective who are trying to create something radical in small towns / areas. Unfortunately, some of tour was cancelled due to the virus scare, but we were super lucky to have connected with some amazing people and communities.

N: You run a DIY space, Unit 2, which provides a platform for local artists. Why is it important for you to provide this space?

LAL: I think it comes from our own history of not having space in the city to perform or make music. Or seeing people that owned studios or performance spaces that looked like us. We wanted to support and create truly 'safer' space that are accessible and also inclusive. We got sick of the exclusive shit in the arts scene and wanted to create something new with community members. We also to provide support for artists and community members, and we have learned so much from folks who support and book Unit 2.
Currently Max Zimmerman and Brock Hessel help with Unit 2 as well as a list of amazing artists and community members!

N: As artists who have been making music for 20 years, how has the Toronto music scene transformed over your career? What would you like to see change in the future?

LAL: The Toronto music scene has definitely become more crowded and diverse. A lot of venues are closing due to condos, overpopulation, and developer greed. I think in the future I would like to see more artist run venues outside of the traditional bar scene that exists now.

Before American radio influenced Toronto in a mainstream way, our scenes were smaller and popping, still not working together as an entire city but definitely we all supported local shit. Now there's just so many people wanting to be creative and so that's great, but sometimes, I feel like we still don't connect as an entire city…we are silo'd into different scenes. This next generation really is about positivity and being independent because we're seeing big artists choose to be independent.
Our generation came up being known as the 'screw face capital' so it's nice to see positivity, more weed smoking than drinking, more acceptance of QT/BIPOC community and a shift into building 'safer space'. People are openly challenging homo/transphobia, gendered violence, racism, anti-black / anti-indigenous racism, ablelism, fatphobia (to name a few) in the arts and everywhere and that's a huge change. The internet has made people aware of all sorts of music and vibes, so our music now makes sense, because before people didn't know what do with our sound. We loved music and experimented with all sorts of shit, although we still got work because we were different, critical, and kind.
N: What is a hidden gem in the city that more people should know about?
LAL: Tea Base, 187 Gallery in Kensington, Array Music, Bricks and Glitter Festival, Virtual Womb, Workman Arts (great for folks who are differently abled), Chill Womb, gosh there's a bunch but these come to mind.

N: Which Toronto artists should we be paying attention to?
LAL: Witch Prophet, Max Hole, Eyeda Sophia , Hex , Dae the Poet , Yaro , Mi Blue , New Fries, Sandro Perri, Pantayo, Quezal, Zaki Ibrahim, Lacey HIll (from six nations but comes to Toronto alot), African Libre, Raven's Vision crew, Bosi, DJ Aanya, Sofia Fly, New Traditions, again we can go on but here's a bunch….

N: As we approach the spring, what do you have planned?
LAL: Well we hope to go to the UK for a celebration of State of Bengals birthday -Sam was a mentor, collaborator, friend and visionary from the Asian Underground scene. We also hope to go to Ibiza for an electronic music conference, Cuba for the first Spoken Word festival, and just do some shows in Ontario but with the virus situation everything is on hold…
Credits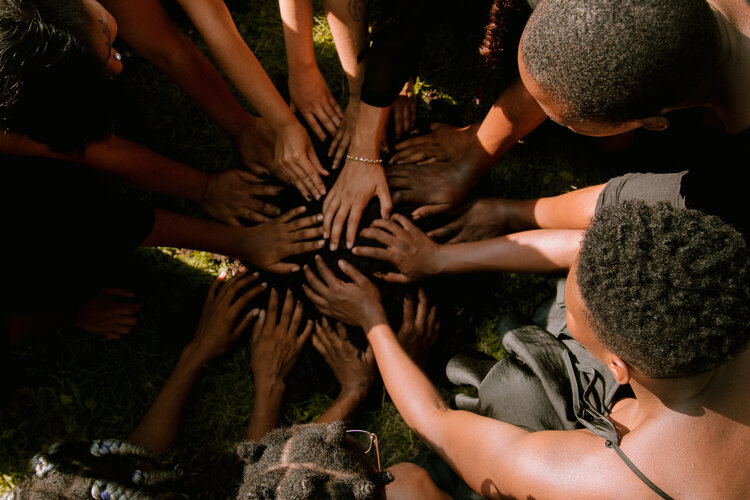 "I AM GODDESS" Directed by Tiana Smith.
Photography By: Deion Squires-Rouse
Makeup by: Caz
Cast: Roya, Mari, Erum, Juliet, Ayverie, Angaer, Tamiarea, JaJe, Micha, Ziibiwan, Talin.
The project was supported by:
Raven Davis, Syrus Marcus Ware , Jose Garica, Alejandra Higuera, Ange Loft, Max Hole, Calvin Hudson Hwang, Typo Therapy, Coax Records and Rae Spoon, Krystal Thompson (our manager), Keiron Lyn (our old manager), Crusin' Records (Seattle label), Carolina Brown, Daniel Mack, and the Unit 2 community.
---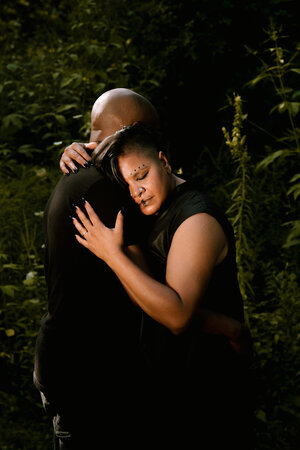 Dig into LAL's extensive discography on Bandcamp or Spotify. Or spend an afternoon binging their videos on Youtube. Find them on Facebook, Instagram, or visit their official site.
There is a whole gallery of gorgeous behind the scenes photos on Tiana Smith's site.
You might also like
---
More from Beats
---
INSIDE hit Netflix on May 30th and if you're late to the bandwagon, it's time to hop on. Bo Burnham …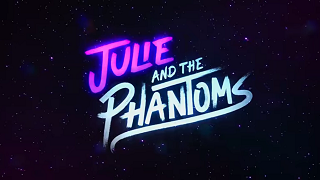 1.5K
When Netflix launched the first season of a new Original musical series Julie and the Phantoms, based on the Brazilian …
Glass Animals, the UK-based band has done it again. Every album the band releases is filled with velvety melodies, tribal …
Editor Picks
---