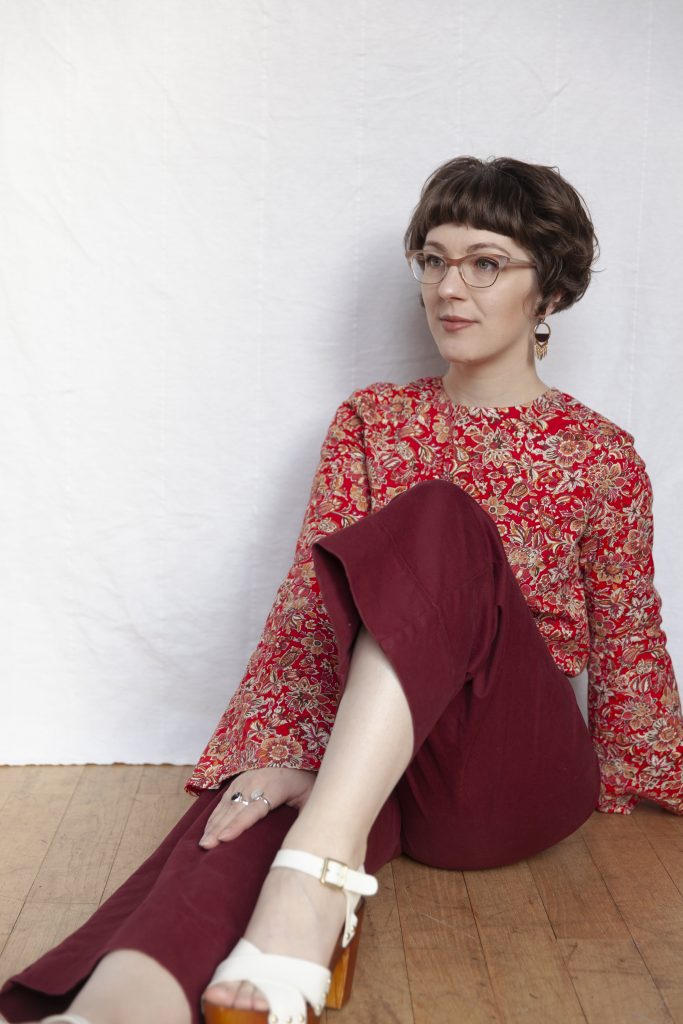 Toronto neo-soul artist Shannon Chapman writes about hindsight, love, self-contemplation and breaking bad habits. Grounded in lush Rhodes pads and punctuated by head-bobbing woodwinds, Shannon's lyrics feature themes of honesty and vulnerability – topics reflected in her artist philosophy and creative practice.
Her recently released solo EP, Ebb & Flow, sees Shannon as multi-instrumentalist, writer, vocalist and producer. The EP explores concepts such as time, cycles, and growth through a kaleidoscope lens of contemporary neo-soul, 90's R&B and 70's jazz fusion.
Shannon's video for "Piece of the Puzzle" debuts today, exclusively on Yeahflix.
---
---
Nathan: Congrats on the release of your video for "Piece of the Puzzle". Can you tell us about the inspiration behind the song?
Shannon: This is my newest song on the EP and was written around August of 2018. It seemed to come together way more effortlessly than any of my other songs; it was just like boom – lyrics, boom – music, boom – horn soli, boom – done. It seemed to sum up a lot of thoughts and feelings I've had over the last few years about how we're always riding these different waves throughout our lives, and how nothing in life is ever static but always coming and going, or rising and falling.
I wanted to represent the lyrics with a lush, flowing, vibrational sonic palette so I got my friend Salvatore Paradise to work some shimmery electric guitar magic, layered lots of flutes and vocals and wrote a soft, warm woodwind soli full of ups and downs.
N: The video presents a warm and inviting atmosphere, stylized with gorgeous colour palette. What led you to those artistic choices?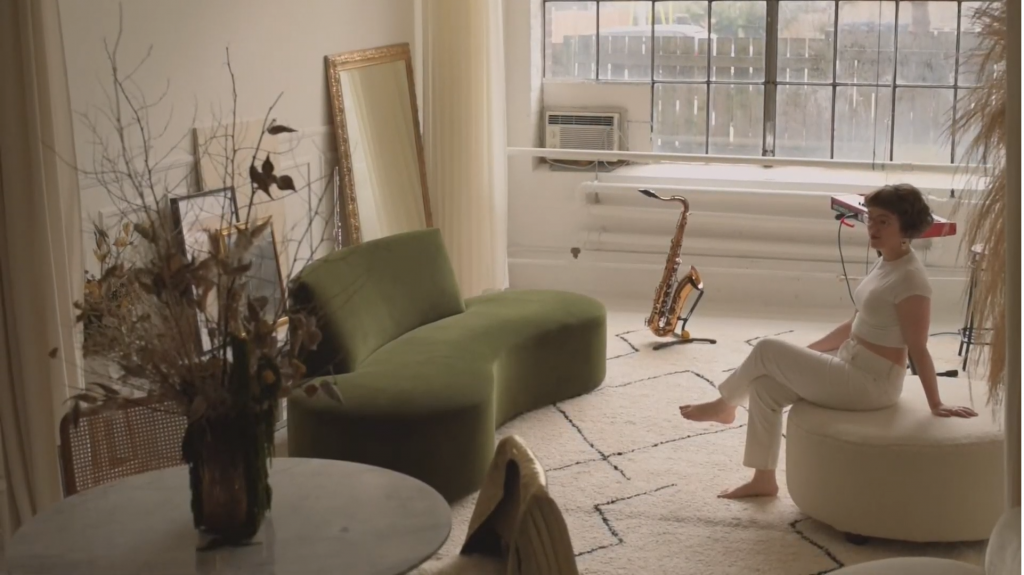 S: It's kind of funny because my visual palette as a performer has been mostly black, grey, white, blue etc. until now. I initially had a stark white studio in my head when imagining the video, but then my video director Cass Rudolph recommended shooting in SOL Atelier Studio. The vibe seemed to work so well with some new clothing items I had picked up recently, so I decided to really lean into those warm golds and neutrals and make the video kind of the beginning of a new phase in my visual brand.

N: You recently released your fantastic debut EP, "Ebb & Flow". As a prolific writer, there must have been songs that didn't make the cut. Can you give us some insight into writing for the EP, and how you built such a cohesive sound?
S: That's interesting that you view me as a prolific writer, because I definitely don't think of myself that way. I'm not the type of artist who constantly has poetry spilling out of me, and I'm actually quite a perfectionist so I tend to develop my songs slowly over long periods of time. For me, making music (especially lyrics) takes hard work, and most of the time I have to return to songs over and over to finish them.
Walls is the oldest song on the EP and one of the very first that I ever wrote around January of 2016. It's changed significantly from its original form (longtime fans may remember a bit of a pseudo-metal section in the middle) but the lyrics and melody have stayed the same from the start. I don't play most of the songs from that initial burst of songwriting inspiration, but there is one more along with Walls that I intend to keep in my set and maybe release someday 🙂
Slow It Down and Breaking My Rules were both written sometime around fall of 2017. I came up with the music for Slow It Down while home in rural Manitoba at Thanksgiving of that year!
Piece of the Puzzle was written the most recently. Once it was done, I looked back at the other songs I had been considering for the EP and they all seemed to have similar elements of time-inspired introspection in their lyrics as well. So I decided to tie it all together with my instrumental track, which I've been playing as a musical interlude for several years, and gave that track (and the EP) a name that represents the cyclical nature of tides, life, and discovery- Ebb & Flow.
N: It's been a few years since you moved from Manitoba to Toronto, in pursuit of your career as a musician. What have you enjoyed about living in the city? What has been the hardest adjustment?
S: Hardest adjustments, in no particular order – the hustle of commuting, the oppressive summer heat, the cost of living, and the unexpected impact on my self-confidence that occurred just after I moved here, which inspired Walls. Without getting too deep, there was a few months of social and career anxiety to work through between Sep 2015 and Mar 2016 😉

The best thing about living here (apart from delicious tacos and other awesome food) has been the huge growth I've experienced in my marketable and practical skills as a musician. Back in Manitoba, I thought I'd mostly work as a sideperson on other people's projects. I was very academically-focused and worked hard to excel in my program and live up to the expectations of my mentors, whom I respect very much. As a result, I didn't really tinker much with gear and technology or explore my creativity through songwriting.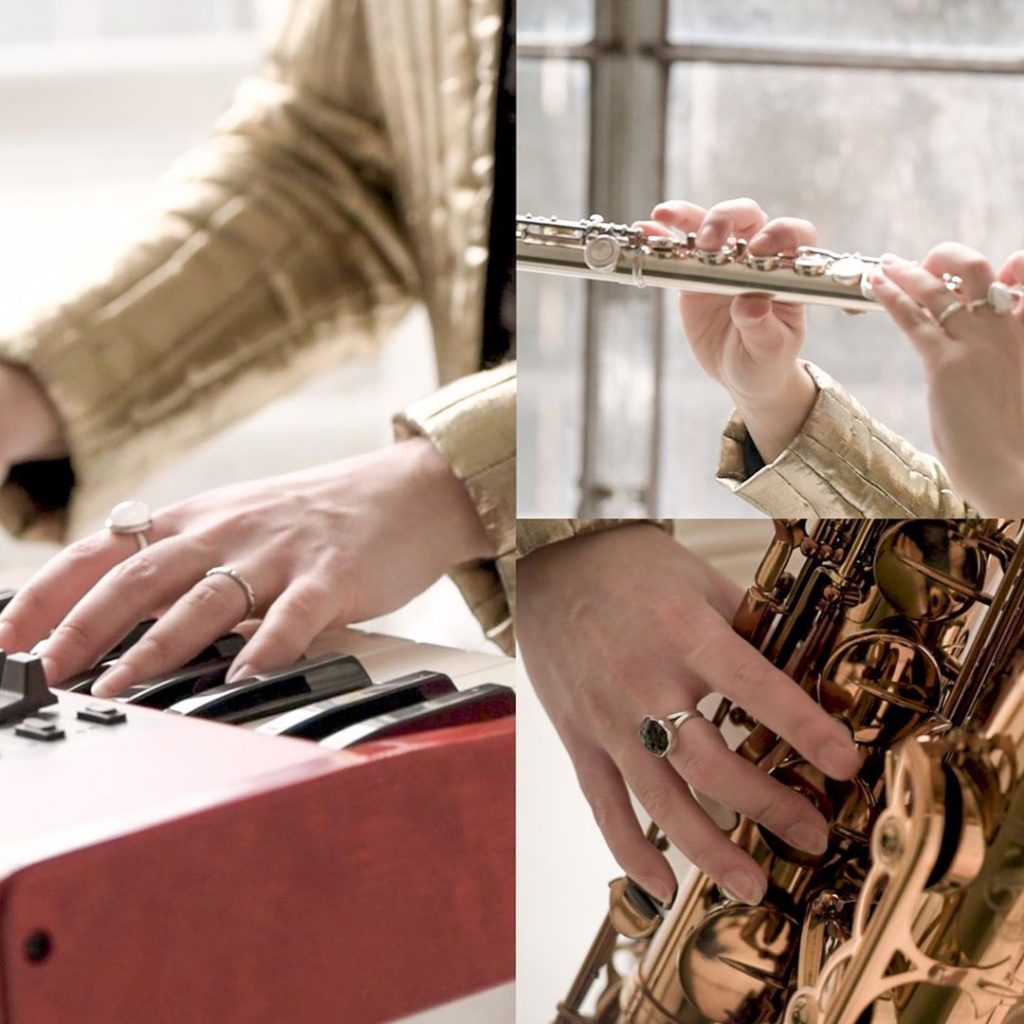 Kind of by accident, I discovered that I could write music like the artists that I loved listening to, and started diving into that identity and finding out just how much else I was capable of. Now I write, perform, record and produce my own music single-handedly and have solo career goals I'm continually working towards. I think I may not have had the motivation to develop all these aspects of my professional identity if I hadn't moved here, so I'm very grateful for the inspiration and the resources that Toronto has to offer!
N: Which artist or band would you like to collaborate with? How would your sounds compliment each other?
S: Waiting for the call from Mayraki to arrange horns, keys & vox for their big project ❤️. That band has been a big supporter of me from day one, and I associate their music with the time in my life when I started writing my own music. Their vibe is a lot more energetic and, dare I say, macho (?) than mine, but if they had the right story to tell, it would be cool to experiment with some softer, sexier touches. It would also be dope to have my friend & Mayraki emcee Malik lay down some verses on one of my songs. We've talked about and experimented with that in the past (anyone remember Good Weather?) but I'd love to make it a real thing.

N: If you had to switch genres completely tomorrow, which direction would you take? What might that sound like?
S: What a fun question! I've always wanted to perform an eclectic mixture of music related to/inspired by Patsy Cline, Ray Charles, Fred Penner, Crooked Still, Edith Piaf and Big Bad Voodoo Daddy. So like, a westerny-bluegrassy-bluesy-rockabilly-folk-swing band, but make it jazz?
N: Thoughts on the Toronto music scene? Which local artists are you listening to?
Toronto is overwhelmingly chock-full of insanely hard-working, skilled, and talented artists (many of them unfairly young and beautiful), and that really motivates me to keep pushing and keep working hard!
Just a handful of amazing local artists I've connected with or listened to, in no particular order – Adrian Underhill (minimalist synthpop), Charlotte Fabro (feel-good R&B), Emma Hewson (pop-jazz fusion), Loony (R&B/hip-hop) & Sabre (R&B/hip-hop).
N: Upcoming plans for the spring/summer?
S: I'm actively looking to book local & GTA solo sets! Now that I'm finished producing and releasing Ebb & Flow, I'd really like to write some fresh material and play some local festivals, popups, showcases, and more regular shows. Time to hustle.
Credits
Label – Maisonneuve Music @maisonneuvemusic
Mixing & Mastering – Moon:and:6 , @moonand6
Guitar on Walls & Piece of the Puzzle – Salvatore Paradise @salvatoreparadise
Album Artwork – Valentina Aguayo Martiri
Video – Cassandra Rudolph @cassrudolph
Styling & Wardrobe Elements – My Clementine Vintage ,SABRE , & Marina Lopez
Photos by Sarah Bauman @ohceaniqque

---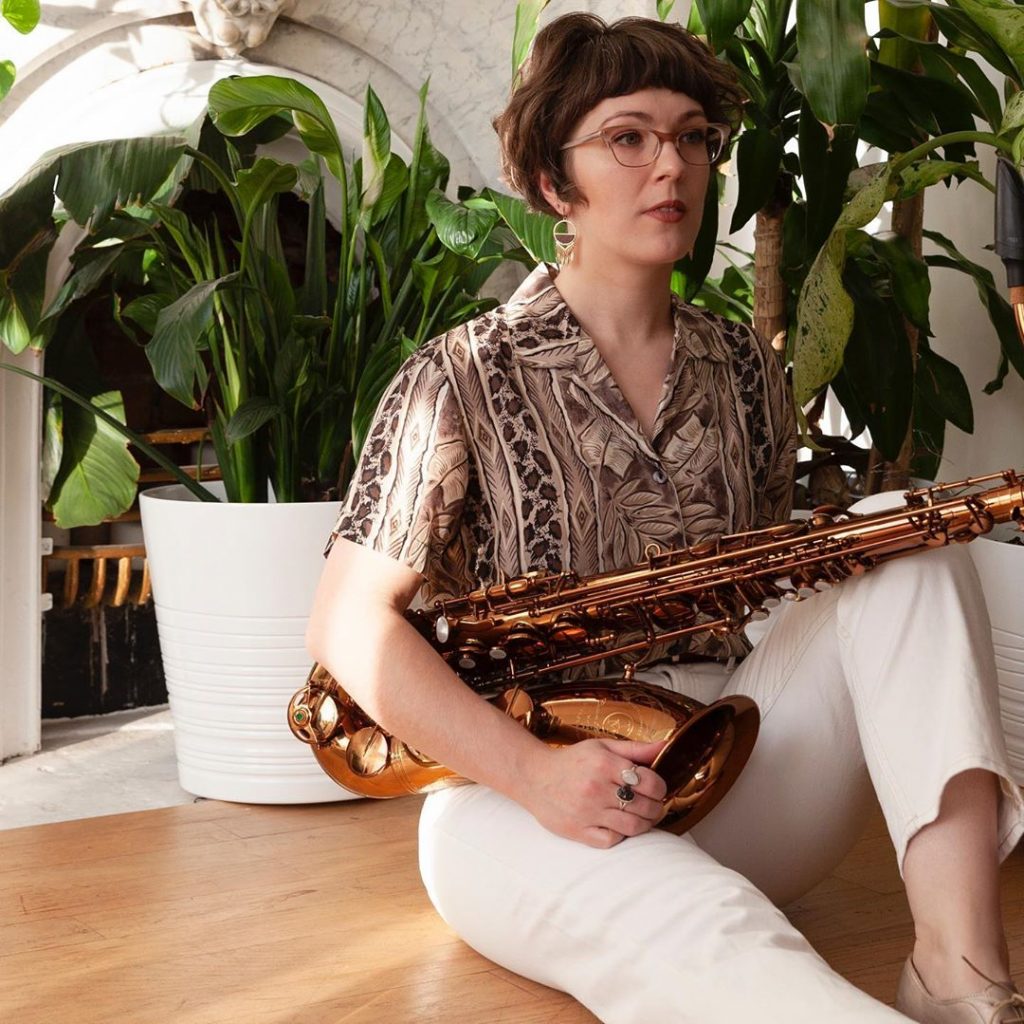 Listen Shannon's debut EP "Ebb & Flow" on all streaming platforms.
Follow her on Facebook and Instagram to stay updated.
You might also like
---
More from Beats
---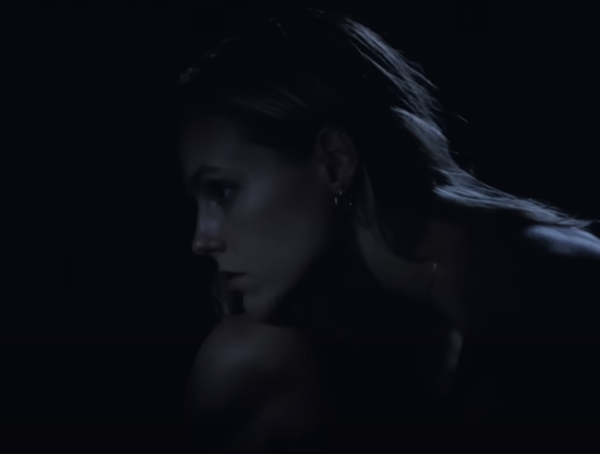 2.1K
Singer-songwriter Maya Hawke (best known for her role in the Netflix series Stranger Things) has released the official music video …
INSIDE hit Netflix on May 30th and if you're late to the bandwagon, it's time to hop on. Bo Burnham …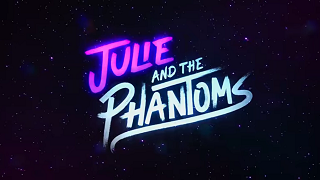 1.5K
When Netflix launched the first season of a new Original musical series Julie and the Phantoms, based on the Brazilian …
Editor Picks
---