George Miller aka 'Joji' releases his debut EP, (2017) 'In Tongues' with 'Will he' as his album single. The song depicts an ex-boyfriend addicted to comparing himself with his ex's future lovers. The music in itself is dark and the video depicts emotions of heartbreak in an extreme way. The imagery relates to what people commonly conjure when getting over  an ex, let's be honest some people's minds can wander far. Joji walks down the street injured with literal gunshot/stab wounds. He grows obsessed and possessive to the point of if I can't have her no one can.
"Will your tongue still remember the taste of my lips?

(My lips, my lips, my lips)

Will your shadow remember the swing of my hips?

(My hips, my hips, my hips)

Will your lover caress you the way, that I did?

(I did, I did, I did)

Will you notice my charm, if he slips up one bit?

(One bit)" – joji 'Will He'
George Miller didn't always make this type of music, he had another outlet showing his controversial, less sensible work in his Youtube channel TVFilthyFrank where he has conjured up the intelligence of the meme culture into Pink Guy: 
(NSFW)
He also collaborated with other well-known crazy Youtubers: iDubbbz and MaxMoeFoe: 
 (NSFW)
Joji is a surprising emergence to the music industry and is quickly gaining followers . I look forward to his future work and am personally inspired by his sound. To me, 'Will He' eloquently illustrates heartbreak in our generation.
You might also like
---
More from Beats
---
INSIDE hit Netflix on May 30th and if you're late to the bandwagon, it's time to hop on. Bo Burnham …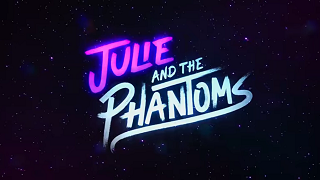 1.6K
When Netflix launched the first season of a new Original musical series Julie and the Phantoms, based on the Brazilian …
Glass Animals, the UK-based band has done it again. Every album the band releases is filled with velvety melodies, tribal …
Editor Picks
---