I've been going through a huge phase with thriller and horror movies lately. The great thing about this genre of film is that even when a horror is bad, it's kinda good. I love laughing at logistical errors and screaming 'WHY WOULD YOU GO IN THERE? DON'T GO IN THERE!' at the television screen.

But it's always nice when you find a really good horror film that has you legitimately scared, on the edge of your seat, dying to know what happens next, The Autopsy of Jane Doe IS that film.

The 2016 horror film still holds up today, and is probably one of the best horror films I've seen in quite awhile.
Story

The premise is fascinating, a father/son duo work as coroners in the basement of their home. But everything changes when they receive a body with some truly impossible markings. They must dig deep, literally, to find the cause of death.

Cinematography

I'm a sucker for good cinematography, and The Autopsy of Jane Doe had me drooling over the visuals. The shot composition, the colours, everything was so appetizing to the eyes, and it drew me into the story even further. I tip my hat to the director André Øvredal and cinematographer Roman Osin. They were truly on the same page with the vision for the film and executed it flawlessly!

Acting
The story focuses primarily on the father and son, played by Brian Cox and Emile Hirsch . Their chemistry together was believable and comforting. You can feel the love between the two men from beginning to end, which was incredibly refreshing for a horror film.

You can find The Autopsy of Jane Doe on most major streaming sites like Amazon Prime Video, Hulu, and Netflix US.
Deanna's Review of The Autopsy of Jane Doe
Story/Premise

Acting

Cinematography

Directing
You might also like
---
More from Reviews
---
If you don't know who the Cock Destroyers are, then you are living under a rock and you need to …
From Russell T. Davies, the man who brought you (the original British) Queer As Folk, the underrated yet brilliant Cucumber and …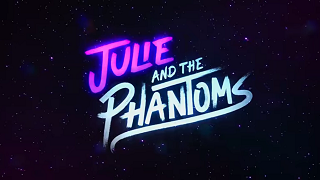 1.5K
When Netflix launched the first season of a new Original musical series Julie and the Phantoms, based on the Brazilian …
Editor Picks
---