You think "Nazi Hunter" and an elderly man with dementia isn't who comes to mind. Not unless you are screenwriter Benjamin August who wanted to write a script that would be able to showcase the often forgotten talents of elderly actors. Canadian film legend, Christopher Plummer and Director Atom Egoyan wonderfully bring this story to life.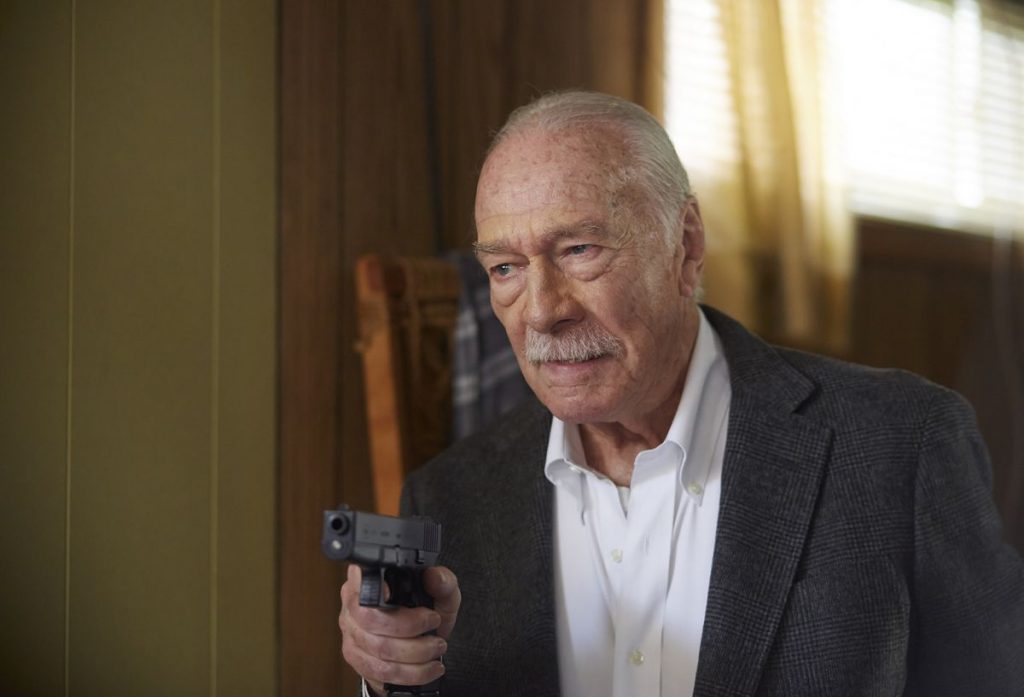 Zev Guttman (Chrisopher Plummer) is an elderly Auschwitz survivor who has been befriended in the nursing home by a fellow Auschwitz survivor Max Rosenbaum (Martin Landau) who is confined to a wheelchair. In Auschwitz both had their families murdered by the Blockführer, Otto Wallisch. Max has spent the subsequent years tracking him and learning that he immigrated to North America after the war and changed his name to Rudy Kurlander, of which there are four fitting the age. Due to his immobility Max convinces Zev to avenge the death of their families and seek out the Rudy Kurlander who is really Otto Wallisch. Zev must not only fight time but his dementia, which makes the mission all the more difficult for him.
I found Remember hard not to watch. The quietness keeps the viewer intrigued when at times we're unsure of our surroundings and the scene feels incredibly tense. This isn't a film you watch where you know what's going to happen and that thrill is a fantastic feeling. Christopher Plummer's performance is what I consider to be a fantastic example of absolute mastery of one's craft. There are many scenes that are perfect examples of not needing dialogue to keep things interesting and his performance is full of wonderful subtleties that create a heartbreakingly sympathetic character.
Watch Remember on Netflix now and be prepared to see a master at work.
You might also like
---
More from Drama
---
During an annual cabin retreat, a young man dying of cancer must confront past mistakes after learning he may not …
Wayward Kin is the story of a young man facing an impossible court case, the volatile Caleb Dodgens must overcome …
Strange Stories to Tell Yourself is a fictional podcast that twists horror and the absurd into a series of short …
Editor Picks
---