Most parents want to love and support their children, no matter what. But many also struggle to always do that, especially when they first find out their kid is gay.
Gsus Lopez's short film OUT shows us the inner struggle that many conservative, small town parents go through when their kid comes out. It's not that they don't want to love and support him, but they just can't help but picture him in a skin-tight leather onesie being spanked by scantily clad leather daddies.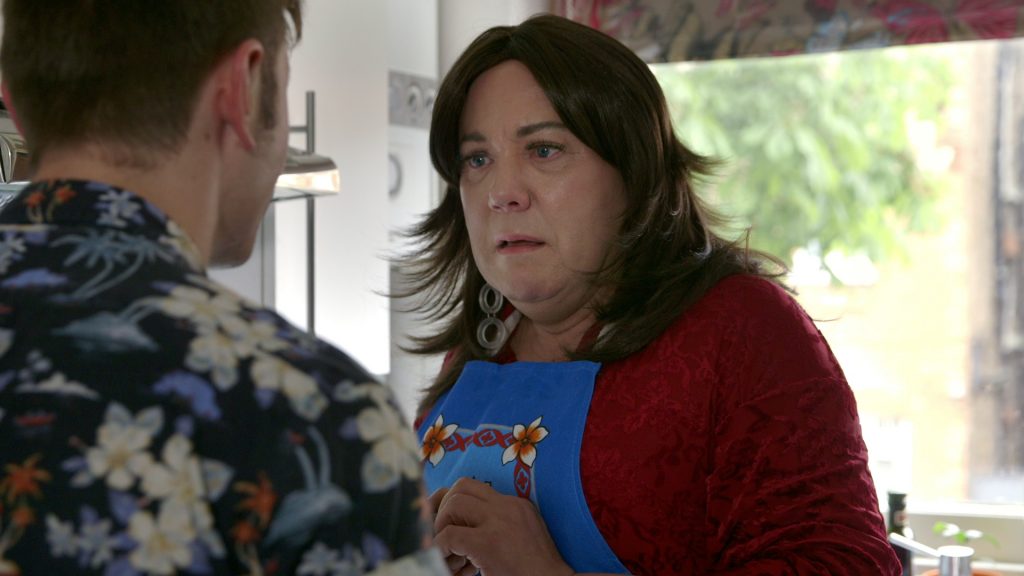 What separates OUT from being just another quirky British comedy or sappy gay film, is its unique perspective on a (nowadays) common story. Yes, we see the fears of an about-to-out-himself man, but we also get to see everything that goes through his mother's head when he tells her he's gay. This film really shows that no matter how supportive a parent wants to be, their brain will take them down some dark, disturbing paths before they are ready to be totally open and accepting.
This is a smart film. Though the scenes are all fairly simple, they are so perfectly simple that they show us exactly what the characters are thinking and feeling. The scene that stands out most for me – and no, not just because there's a naked butt in it – is when Oscar (Oliver Yellop) pictures himself standing naked in front of his mother. For anyone that hasn't come out to their parents: this is what it feels like! You're exposed and vulnerable, and you've just had to tell your parents what you like in bed which is just. so. awkward. That moment is so simple yet telling. It's perfect.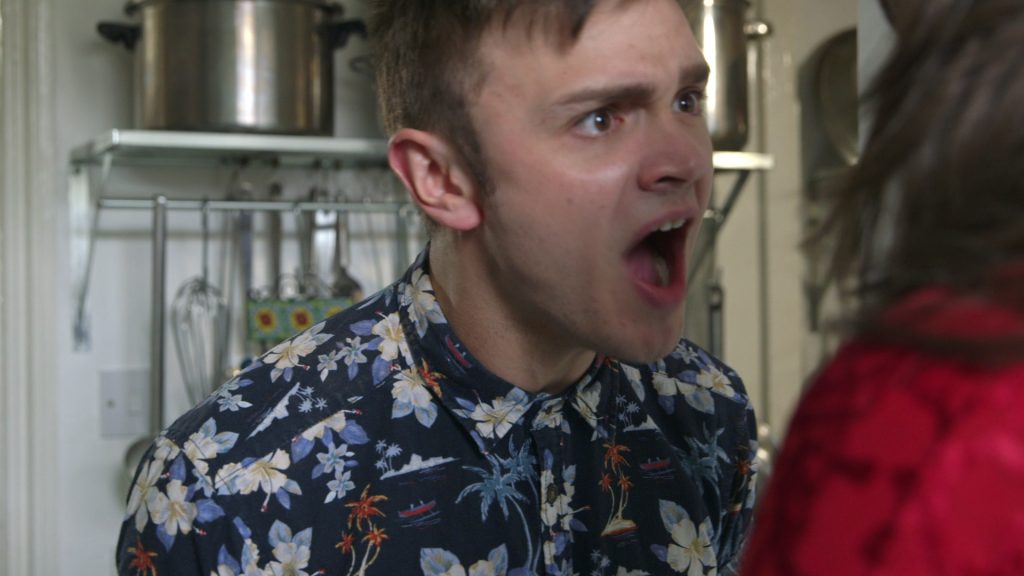 My only criticism is that I wanted to see more. More characters, more of the progression, more fantasy sequences, and more of that weird grandma! It's an interesting perspective on the coming out process, but I wish they had explored it a bit further and shown more of the aftermath. What is Mary envisioning when her son gets on the bus in that first scene? How do those fantasies change over time? This film is interesting because it shows the mother's perspective – but there's a gap. I would have liked to see more of her progression as opposed to simply her resolution. Let's all hope they make it into a feature!
OUT is overall a well-done and light-hearted coming out story. It's cute and interesting and everyone – parents and kids alike – should give this film a watch. Parents will learn they are not alone in thinking horrible thoughts, and kids will learn to forgive their parents for any momentary hiccups there have been in their otherwise unconditional support.
You can watch OUT on Fearless.
Graeme's Review of OUT
Entertainment Value

Positive LGBTQ Representation

Writing
Summary
Filled with bizarre British humour [what's the hairspray gag about?] some brave casting [it took me until the end credits before I was positive Mary was played by a man (Jeff Kristian)] and a mishmash of film styles [random musical number followed by a gory horror scene? Okay!], Gsus Lopez's OUT is a really fun film that truly understands the universal core fears and awkwardness of coming out.
You might also like
---
More from LGBTQ
---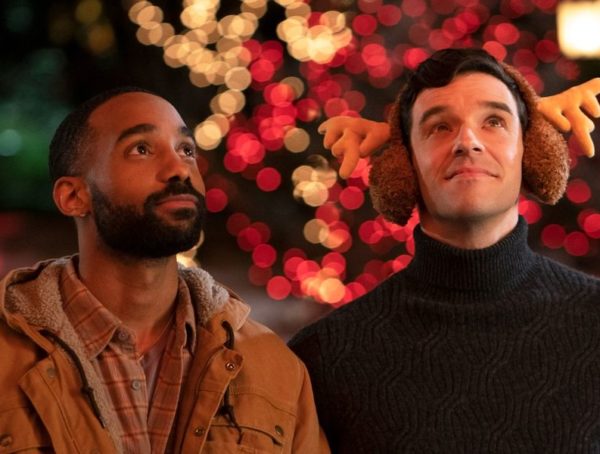 1.6K
Christmas movies are often cheesy and heartwarming and wonderful, but one thing they usually aren't is inclusive of the LGBTQ …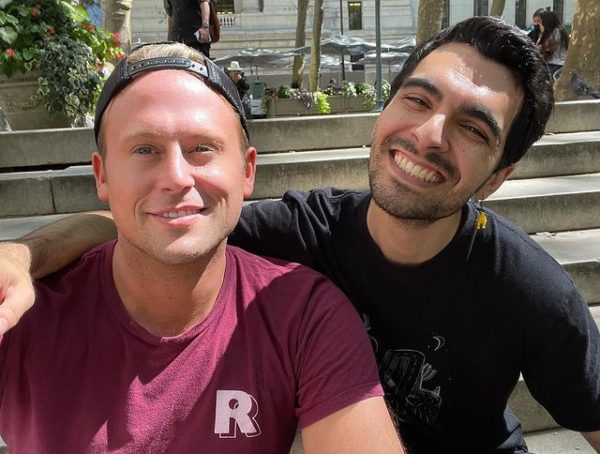 853
If you haven't heard of Queerantine yet, then let me make a formal introduction. Queerantine is a weekly LIVE show …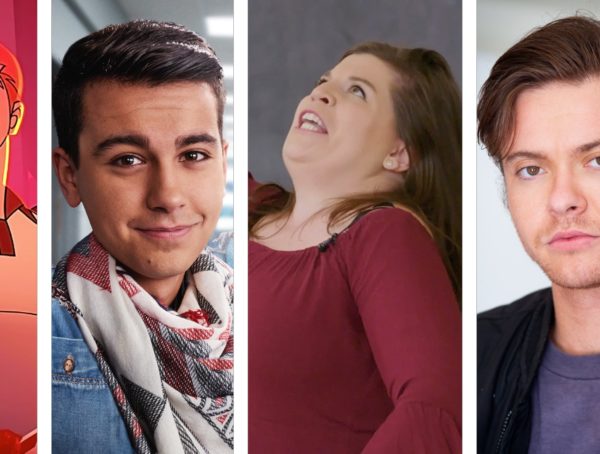 1.8K
From Netflix, to Dekkoo to Fearless, we have 9 awesome LGBTQ series for you to check out (or binge) this …
Editor Picks
---