If you're anything like me, you have a love-hate relationship with Reality TV. On one hand, you've seen some Reality TV series that are superb, but on the other, you've seen a lot of trash that demeans people and hurts minorities. I get it. That's why when I discovered the new series Leave It To Geege, I was pleasantly surprised and instantly in love with it.
Reality TV Can Do Good
There's no reason why Reality TV can't be a force for good and Leave It To Geege proves this in spades. Geege is the mom of a son, nicknamed Pootie, who lives with Autism. Geege is a bright, energetic, and loving mom that does everything for her son, her family, and her friends and lives each day like there's no tomorrow. It's not only refreshing to see a mother who
It's Time We Celebrate Disability
For too long, we've considered disabilities to be a hindrance – heck, even the word "DIS-ability" is inherently negative as it implies lack of ability. This series asks us to think differently – what if a person's disability becomes something to celebrate and something to learn to truly love about someone. This series empowers the viewer to see Pootie as a complex human with a brilliant personality, and not just a burden to society. You can't not instantly love Pootie and the show forces you to challenge your preconceived notions about disability as you trade them for love, acceptance, joy, and humour.
Positivity is the Key to Life
Perhaps the most surprising element of this series is that it inspires you to start living your life more fully. Geege and her family don't give a shit about what people think of them. And Pootie gives even less of a shit…in fact, he gives zero fucks! Leave It To Geege reminds us that we only have one life to live and it's not about the pain and the hardships, but rather the pleasure and connections that make life worth living.
You can watch Leave It To Geege on Lifetime.
Leave it to Geege is a Refreshing Reality TV Series that Celebrates Disability
Click To Tweet
Matkai's Review of Leave It To Geege
Disability & Autism Representation

Entertainment Value

Heart & Warmness

Cast
Summary
Leave It To Geege is a refreshing Reality TV series that makes massive strides for disability and autism, while simultaneously being a masterclass in how to live a life filled with love, vibrancy, and humour. Definitely worth the watch!
You might also like
---
More from Family
---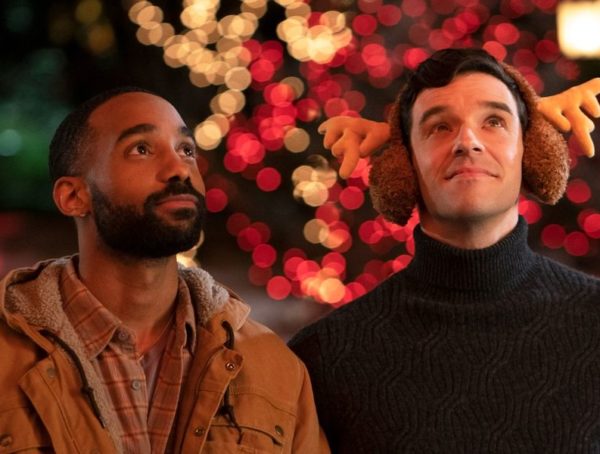 1.4K
Christmas movies are often cheesy and heartwarming and wonderful, but one thing they usually aren't is inclusive of the LGBTQ …
Wayward Kin is the story of a young man facing an impossible court case, the volatile Caleb Dodgens must overcome …
Reality TV. Love it or hate it, it's one of the most lucrative areas of the entertainment industry and it …
Editor Picks
---