I've really been enjoying Animated Content lately, and Netflix's animated coming of age comedy 'Big Mouth' is no exception. Not only does it's raunchy comedy pull no punches, it also illustrates what it's like to be a teenager in an incredibly relatable and accurate way.

Season 2 came to Netflix in 2018 and I couldn't have been more excited to re-enter this world. I was shocked to see all the raunchiness of Season 1 had been amplified, so I warn you that Big Mouth is not exactly a show for the squeamish or the faint of heart. It's the kind of humour that puts Family Guy to shame in terms of its shock value. This helps drive home the confusing and perverse thoughts that often plague young people as they ride the roller coaster of puberty and deal with a whole onslaught of new hormones coursing through their veins.
Check out one of my favourite scenes from Season 2 below:
Between the story, the comedy and the well-written characters I give this show a massive 5/5 stars. Every character the show follows is a well-rounded, fully fleshed out character and it makes the show all that more relatable. I've watched a few episodes more than once, and I laugh just as hard at all the jokes as I did the first viewing. To me, this is a true sign of witty humour, even if it wrapped up in raunchiness.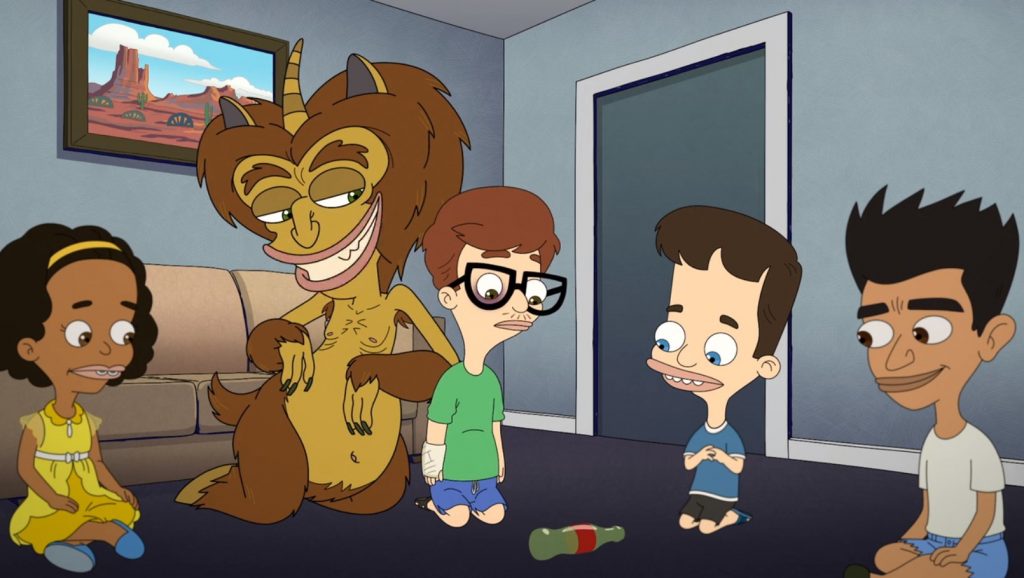 Both Seasons of Big Mouth are available on Netflix, and there is a third season currently in the making!
Deanna's Review of 'Big Mouth'
Raunchiness

Story

Characters

Voice Acting

Comedy

Relatability
You might also like
---
More from Animated
---
Animated Shorts have become a sort of gold standard in innovative storytelling in the past few years with short films …
In recent years, two dimensional animation has surged in popularity to near domination of the half hour sitcom genre. It …
Recently, Disney revealed Specter to be Disney and Pixar's first openly LGBTQ character in the Disney and Pixar universe! In …
Editor Picks
---