If you're a lover of LGBTQ movies like me, then you won't want to miss these stellar queer films which are all streaming on the Fearless app. Ready for the countdown? Here we go…
9. Scrum: Coming Out to Play
Homophobia in sports is a topic that has been talked about extensively in recent years, and for good reason. Scrum tells the true story of gay men who are fighting for LGBTQ equality and acceptance in sports as they tackle a global rugby competition in Sydney Australia. Combined with the loss of a friend, a team bands together to achieve greatness in the face of adversity. A powerful documentary from filmmaker Poppy Stockell.
8. Her Side of the Bed
If you're in the mood for a powerful female-driven romantic comedy, Her Side of the Bed is an excellent choice. The film from director Bryn Woznicki was written by herself and co-star Chelsea Morgan. The film chronicles one eventful night in the lives of two women who are at the precipice of self-discovery. The film is a comedy, drama, and romance all wrapped into one and features stellar performances from Woznicki and Morgan.
7. Jinx Monsoon: Drag Becomes Him
If you're a fan of RuPaul's Drag Race, then you won't want to miss this documentary about Jinkx Monsoon, the winner of Season 5 and the queen who became known for the "water off a duck's back" saying. In this intimate documentary, you'll get an up-close-and-personal look at the star and the road it took to get there including Jinkx's family connections and the struggles she faced on her journey to the crown.
6. Love Me Anyway
If you haven't seen the films on the Robel Films Channel on Fearless, you are missing out. Robel Films is the brain child of Ryan Balas, his brother Alec Balas and Dee Herlithy. Of those films is Love Me Anyway, a simple drama about a gay filmmaker falling for a dreamy surfer, a man trying to save his marriage and a young woman exploring her sexuality with another woman. The film is a study of sexuality, family and love while diving into themes of monogamy and lust in nuanced yet powerful ways. A queer film with true artistic merit.
5. Neon Boys
Although the length of this film runs at just 30 minutes, what it lacks in length, it more than makes up for in substance. The film tells the story of Shawn, an ex-convict who tries to pull his life together and support his daughter financially by taking up a stripping job in a gay club. Along the way, he explores himself sexually as one of his gay coworkers opens his eyes to new discoveries.
Bonus: If you like Neon Boys, you should also check out Stripped – which has similar ideas and tones.
4. Heterosexual Jill
If you're queer and haven't seen this movie, you need to watch it at once or swiftly relinquish your gay card. Heterosexual Jill is the one of three films by LGBTQ icon Michelle Ehlen that follows the same characters in different stories. In this film, Ehlen takes us on a comedic and satirical look at conversion therapy as Jill believes that she can make herself heterosexual and move away from her lesbian identity. But, like all good comedies, Jill hunts down her ex-girlfriend Jamie to prove that she is not a lesbian. This movie is lighthearted, campy AF and a must-watch for that lazy afternoon on the couch.
3. Passage
If you're a Sci-Fi fan, then you know all too well that the genre is comprised of mostly straight stories. Passage changes that. Discover the story of a badass queer mom who is a paranormal agent. As she navigates her job at a government agency, she discovers that secrets run deeper than even she imagined and she works to balance her family life simultaneously. This is a limited series with only 5 episodes and yet, so much is packed into such a short amount of time that it's totally a ride worth experiencing.
2. Is It Just Me?
This movie is celebrating its 10th anniversary since its release and people are still falling in love with it over and over again. It's an LGBTQ classic that people just can't get enough of. The premise is simple – a catfishing-gone-wrong leads two roommates to fight over the same guy. The straight roommate is fit and relies on his looks to get ahead and the gay roommate is average looking and uses his intelligence to get ahead. In a game of brains vs beauty, the two fight over the same guy, but in the end, the truth behind it all becomes complicated and jeopardizes the possibility of true love from winning in this comedy-of-errors style gay romantic comedy.
1. Giving Me Life (In the Land of the Deadass)
Giving Me Life is a standout limited series that explores a group of black & latinx friends in New York City with diverse sexual identities. Each episode is told from the perspective of a different friend offering up unique perspectives and a well-rounded look at what it means to be diverse in one of America's largest cities. This show has laughs, heart, and the kind of representation we need to be seeing.
If you don't already have a membership to Fearless, you can start a 14-Day Free Trial to watch all of these 9 titles and thousands more. Just get the app for iOS or Android and start watching.
Which of these movies have you seen? Did we miss some on this list? Let us know in the comments.
You might also like
---
More from LGBTQ
---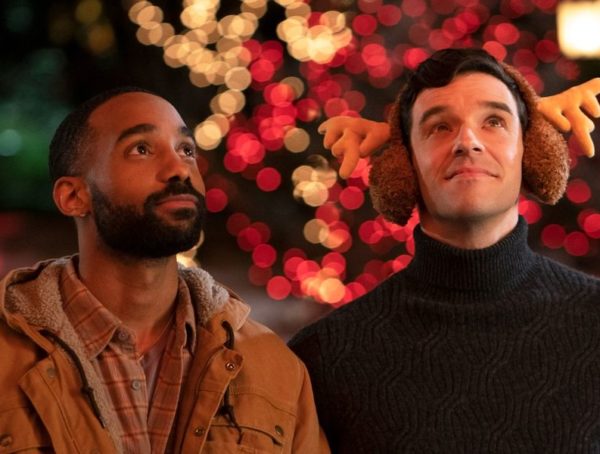 1.6K
Christmas movies are often cheesy and heartwarming and wonderful, but one thing they usually aren't is inclusive of the LGBTQ …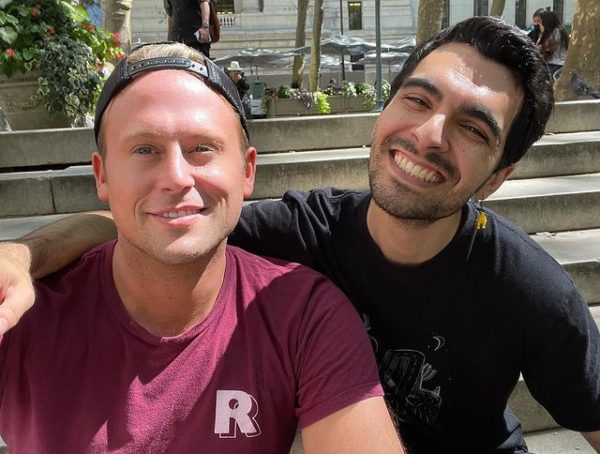 881
If you haven't heard of Queerantine yet, then let me make a formal introduction. Queerantine is a weekly LIVE show …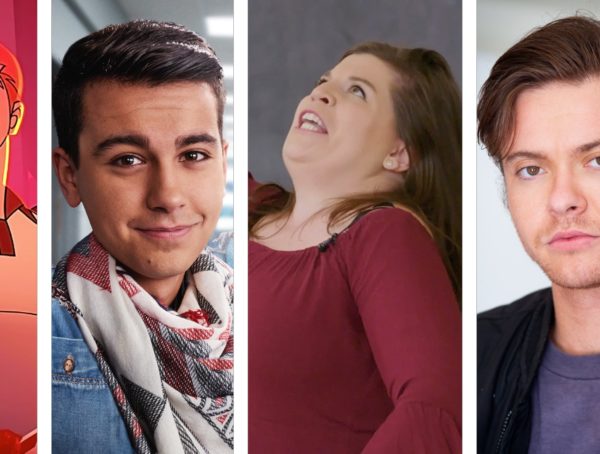 1.9K
From Netflix, to Dekkoo to Fearless, we have 9 awesome LGBTQ series for you to check out (or binge) this …
Editor Picks
---