'Kill Tony' is a podcast that streams live from the Comedy Store and currently has a massive archive of 400+ episodes on Youtube. The show is hosted by one of the top young rising comedians in the world, Tony Hinchcliffe.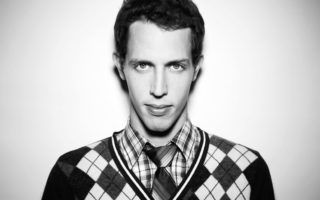 *Disclaimer* : The language and themes in the videos linked in this article may be considered offensive or triggering for some readers and should only be viewed by adults. Please be advised that Yeahflix does not directly share views or opinions voiced in the 'Kill Tony' Podcast.
Bonjour my fellow social-distance practitioners, and essential workers alike. Are you ready for some binge-worthy content that will help you unwind from the stress that is the dumpster fire we're calling 2020?
It's been 4 months since I found out about 'Kill Tony' and I'm still enjoying it every night. I'm making you read it again: EVERY NIGHT. Their bold and creative format is what makes each episode unique and fresh, setting you up for something different each time.
The premise is simple, you attend the show, put your name in a bucket, and if your name gets pulled you get 60 seconds to "Kill Tony" (with laughter). This is all done in front of a live audience which puts incredible pressure on newcomers (start a new sentence about how improv is incorporated into the format of the show) which is also a volatile ingredient for improvisation.
This content is NOT for the faint of heart and you'll need some callous watching this because Tony Hinchcliffe's a seasoned roaster, as well a writer on 'Comedy Central Roast'. Watch him roast Snoop Dogg himself here.
DISCLAIMER: This video contains NSFW language and offensive themes.
This format has given Tony the opportunity to exercise his roast muscles and craft rebuttals at blazing fast speeds. His arsenal of quips (not the toothbrush) seems never-ending and unforgiving.
The 'Kill Tony' format serves watchers in a variety of ways, and stand-up comedy fans will certainly intensify. From the general audience view we can watch a performer succeed, and potentially see them grow their career right then and there. Brian Redban will sometimes offer gig opportunities to performers that deserve it, and Tony has selectively chosen comedians to perform as regulars on 'Kill Tony' so they can continue their exposure. If they fail, we get to see someone receive a crash course on being vulnerable on stage and watching them squirm is vastly entertaining and thought-provoking. 'Kill Tony' is a comedian boot-camp of some sorts and I certainly feel that they're building their own right-of-passage within the comedy-scene through their cult-following.
Here's a compilation of some the best minutes on the podcast.
Another wicked aspect of the show is the 'Kill Tony Band' comprised of core members Jeremy Watkins (IG/Twitter: @jeremiahstandup), Joel Jimenez (IG: @mostlysorry) and rotational members Jessie Johnson (IG: @jetskijohnson), Chroma Chris (IG: @chromachris) and Pat Regan (Twitter: @pattyregan). They contribute to the show by filling in with their fun renditions of mainstream songs, and committing to different characters each episode.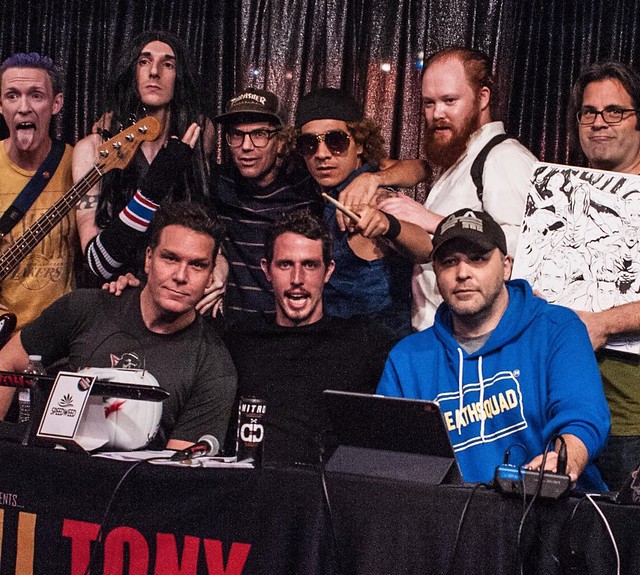 The band has become an integral part of the show and the drummer of the band, Joel Jimenez even has his own segment: The Mexican Drum-off. Participants that play the drums have a chance to compete against Joel for his spot in the band. In attempts to keep his job, Joel goes to new heights to entertain the crowd each time one of these drum-offs take place.
'Kill Tony' also invites big-name guests in the industry to join the panel, giving each episode a different vibe. Comedians like Chris D'elia, Donnell Rawlings, Tom Segura, Tiffany Haddish, Pete Holmes and hundreds more. So if you're running out of places to find new content from comedians you already love, watching 'Kill Tony' is the perfect way to do it.
You know the premise, it's simple enough. You'll love them, hate them, and wonder why you keep coming back for more. 'Kill Tony' streams live on Mondays (the restrictions of COVID-19 have made a live audience impossible for the time being, so I suggest digging into the archive of episodes a bit further to the days when people were allowed to sit next to each other) Watch 'Kill Tony' Here.
Now that you're familiar with 'Kill Tony' I've got a list here for you of stand-up podcasters that I deem binge-worthy. For me, they carry the same charm.
'This Past Weekend' (Theo Von)
'King & The Sting' (Theo Von, and Brendan Schaub)
'Congratulations' (Chris D'Elia)
'Bad Friends' (Bobby Lee and Andrew Santino)
'Jeremiah Wonders' (Jeremiah Watkins)
You might also like
---
More from Funny
---
There's nothing like a good comedy to bring a little brightness to your day, especially in challenging times. This …
In the world of standup comedy, there are tons of players vying for your attention. Kansas City, Missouri's Jaron Myers …
There are some things in life that everyone can identify with; having to choose a password is one of those …
Editor Picks
---