Hunt for the Wilderpeople is the top grossing New Zealand film of all time and it's easy to see why. Wonderfully written and directed by Taika Waititi (What We Do in the Shadows, Thor: Ragnarok) Hunt for the Wilderpeople tells the story of juvenile delinquent Ricky Baker (Julian Dennison) and crotchety father figure "Uncle" Hector (Sam Neill) who unwillingly become the subjects of a country wide manhunt after Ricky absolutely ineptly fakes his own death.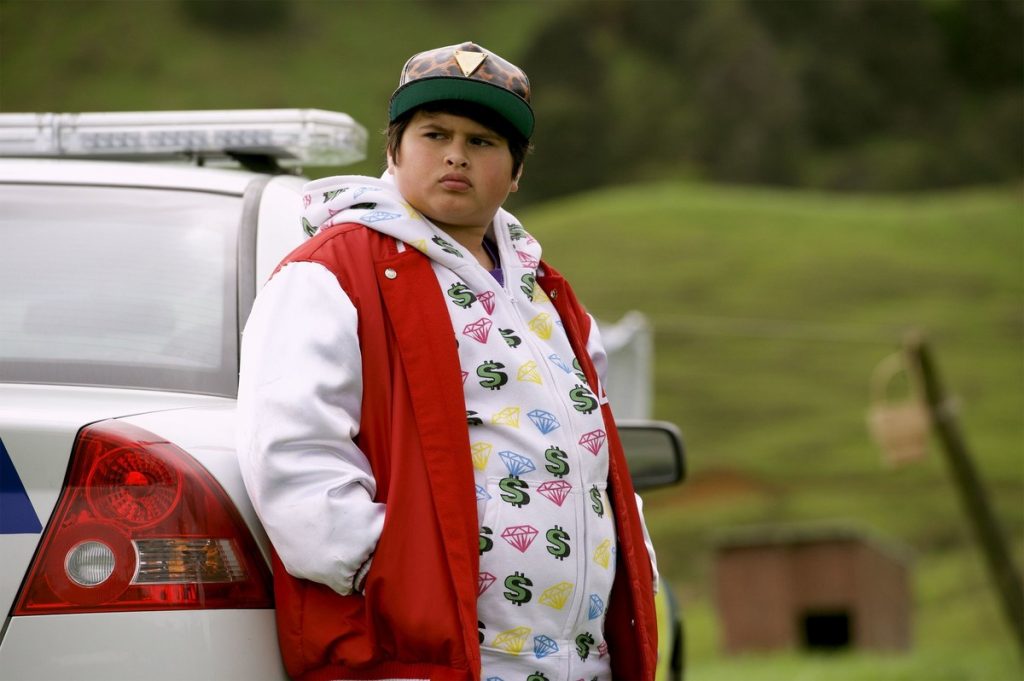 Ricky has been bounced around by child services after being abandoned by his mother is taken out of the city and to a remote farm to be raised by his new foster mother, Bella and her husband Hector. Although closed at first Ricky quickly opens up to Bella. Then she dies. Hector isn't prepared to take on the role of foster father on his own and tells Ricky that he will end up back in the child welfare system. That night Ricky poorly fakes his death and runs off into the bush where the next day Hector finds him. Ricky's naiveté leads to the two getting into a misunderstanding in which they decide the best thing they can do is to go off and live away from society in the bush. They are quickly pursued by an ever-growing police force lead by the child services agent Paula (Rachel House) who somewhat delusively believes that she is acting in the best interests of Ricky.
I strongly recommend watching Hunt for the Wilderpeople, it's funny, it's got heart, it's beautifully shot and the actors are absolutely fantastic. With this being only his third movie I'd be incredibly surprised if Julian Dennison doesn't go on to have a long successful career. I found myself instantly connecting to his character in a way that I want to see more of him. I find myself often watching child actors and being reminded that they're just that, child actors. Dennison has a different way about him, his talent matches the experience of his elder counterpart Sam Neill which allows the two to create something special sharing the screen. It's got drama, comedy, and highly emotional scenes all woven perfectly together by the cast and directors which makes me want to watch it again as I write this. Actually I think that's just what I'll do. So get on Netflix and watch Hunt for the Wilderpeople now!
Patrick's Review of Hunt for the Wilderpeople
Heart

Comedy

Characters

Ricky's Suicide Attempt
You might also like
---
More from Drama
---
During an annual cabin retreat, a young man dying of cancer must confront past mistakes after learning he may not …
Wayward Kin is the story of a young man facing an impossible court case, the volatile Caleb Dodgens must overcome …
Strange Stories to Tell Yourself is a fictional podcast that twists horror and the absurd into a series of short …
Editor Picks
---