TGIF! Friday means new releases on Fearless and we have absolutely no chill about it. Check out the new films now streaming on Fearless now, including some great new LGBTQ films, dramas and lots of romance. Here's your breakdown of this week's new releases.
Sunday Dinner is a comedic but grounded approach to a family struggling between tradition and progression… expressed through meatballs. The script and film have been honoured with a number of awards and festival screenings and stars an ensemble cast of recognizable comedy talent from TV and film.
LoverGirl is an LGBTQ romantic comedy short about a lovestruck lesbian using grand romantic gestures to ask out her crush. With the help of her best friend Cameron, Dakota is determined to win over her dream girl, Danny.
Only Human is a short film about a relationship between a talented pianist Christoph and an experienced porn star Philip. The film opens up the complex topic of prejudice in society, as well as in the LGBTQ community
The Mask I Wear is the story of a man beat down and weathered by social norms. Challenged with balancing conservative family life while coming to terms with his own reality, he must confront societal prejudices if he wants to live as his authentic self.
F**k Your Hair is an honest documentary about what it's like to be a Person of Colour in Trump's America. Latin American brewery owners grapple with the fallout of abandoning a lucrative contract with Donald Trump after hearing his disparaging remarks against Mexican immigrants.
The Mountain is an incredible true story of a girl named Amy who, in dealing with the PTSD of witnessing her father's tragic death, finds herself in a Neuro-Rehab Center. Amidst the chaos of her stay, Amy seeks comfort in the arms of a staff member.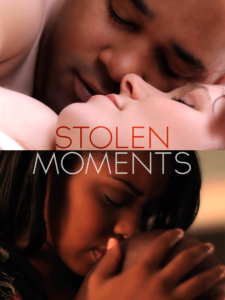 Stolen Moments is a romantic comedy that tugs at your heartstrings. A disillusioned young recluse hated his life, his boss, and his job swindling folks at the bottom of a struggling economy. Two years later he had the perfect job, the perfect life, and the perfect girl; it was the perfect time to throw it all away.
Ask for Jane is a historical political drama that delves into the USA's dark history of denying abortions to women in need. A group of mid-western women form a system to provide pregnant women with safe abortions and reclaim their bodily autonomy. Gloria Steinem, well-known American feminist, political activist, and journalist was quoted saying Ask for Jane "should be seen by every American".
* Ask for Jane is not available in the US & Canada.
Existence is an apocalyptic sci-fi drama that tells the story of Freya, a woman trapped in a dying world. Set many years from now, the earth is submerged under a toxic ocean, and the last remaining landmass barely supports the survivors.
An Asian would-be actor's regimented but lonely life is turned upside down when he meets the girl of his dreams at the same time his newly-divorced best friend and his ageing parents move into his one-bedroom apartment.
Four friends head into the woods of Washington – off Dike Access Road – for a relaxing weekend of camping. Ignoring subtle warnings from locals, they arrive at an isolated campground and are met with a string of terrors brought on by a mysterious killer.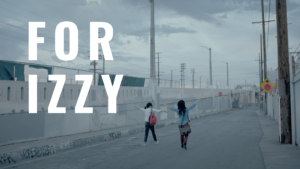 The lives of a recovering queer addict and her single mother change forever when they move in next door to a widowed father and his adult daughter with autism. The feature-length drama has been screened at film festivals all over the world and was granted 11 awards. For Izzy is a refreshing representation of queer culture and what it's like to find your footing in life again.
A Chinese family struggles to acclimate to a new culture after immigrating to Germany from Shanghai. Eastern and Western cultures clash as the father, mother, and daughter all struggle in their own ways to adjust to their strange new home.
No Time for Quiet is an uplifting documentary highlighting the anti-social experiences of young teens. When given a chance to express themselves through music, they experience a special sense of belonging.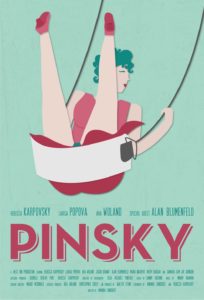 Sophia Pinsky has the semblance of adult life; a job, partner and an apartment. But with her grandfather's sudden death and a girlfriend who dumped her, it all starts to unravel. Sophia moves in with her controlling Russian Grandmother who wants her to marry Trevor, but there's one problem, Sophia's not even into guys.
Kanarie is a colourful, coming-of-age war musical about a small-town boy who gets chosen to serve his compulsory two-year military training in the South African Defence Force Choir and Concert group- known as the "Canaries"- during the height of the Apartheid regime. Filmed in South Africa and directed by Christiaan Olwagen, Kanarie is a masterpiece in its storytelling and visual elements.
When you're in love, not much else matters, not even the judgment of your family. Antonio has finally found the love of his life, Paolo, with whom he lives happily in Berlin. Despite being unsure about their families' reactions, they decide to get married in Italy, in the small village where Antonio's parents live.
Men for Sale is an intimate documentary that takes course over 12 months and examines the hardscrabble lives of hustlers in downtown Montreal.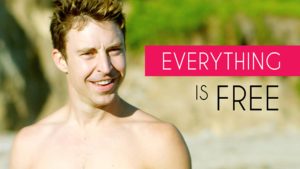 Ivan is an American painter residing in Colombia. His best friend, Christian, and younger brother, Cole, come to visit. Somewhere along the way, Ivan and Cole hit it off although Cole is not gay. Will older brother Christian be okay with that?
Which Fearless titles are you most excited to watch?
You might also like
---
More from Feel Good
---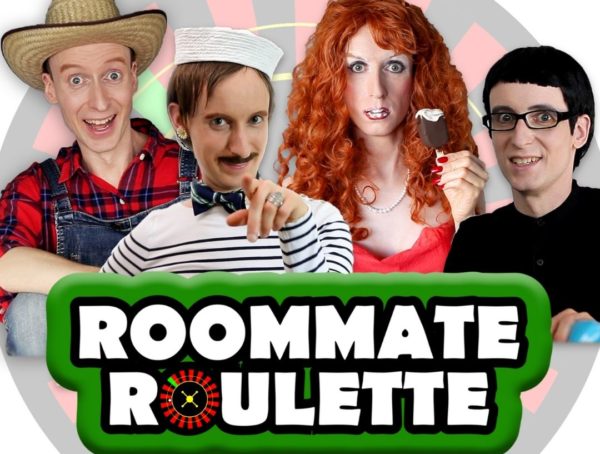 1.6K
A good roommate is hard to find. Cory Bertrand tells us all about Roommate Roulette, his new interactive series where …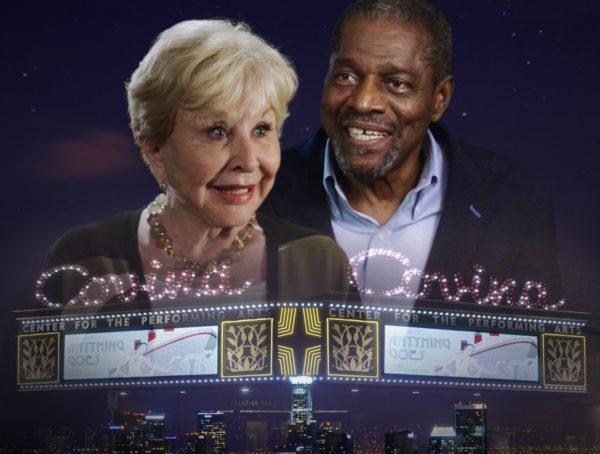 1.3K
Love is in the air! I can't think of a better way to kick back and relax with a loved …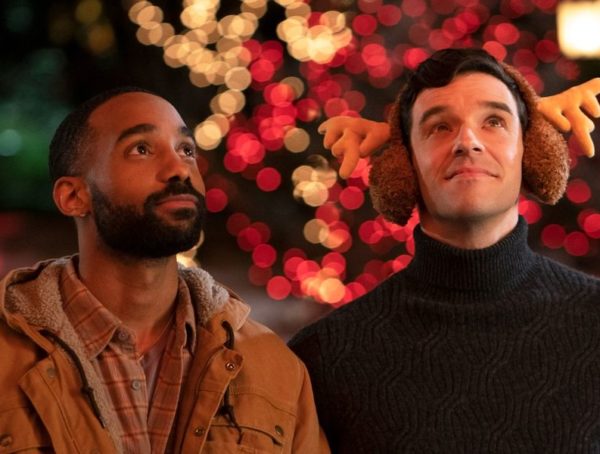 1.8K
Christmas movies are often cheesy and heartwarming and wonderful, but one thing they usually aren't is inclusive of the LGBTQ …
Editor Picks
---