The Internet's music is characterized by Syd's smooth vocals with new age R&B sensibilities, funky basslines, and electrifying guitar riffs. Their new song "Come Over" is no different, putting forth chill vibes that all can enjoy. The band is no stranger to love songs, executing the concept well with every rendition. "Come Over" adds to that list, telling the simple narrative of wanting to spend time with a significant other. The crisp, clean, and colourful visuals brings the music to life in a way the feels warm and sweet. Showcasing that love comes in many forms, no matter what you look like, your gender, or who you decide to love. The rainbow-themed colour scheme is no accident, as the video dropped around the beginning of Pride Month. What a great way to start off a time of recognition and celebration.
The group recently posted a behind the scenes look at the making of the video, with an inside look at the clear choices first time director and lead singer of the band, Syd,  made during filming.
You'll also find 'Come Over' on their new album 'Hive Mind' which is quickly making itself known as a great set of tracks for summer time vibes. Give it a listen!
You might also like
---
More from Beats
---
INSIDE hit Netflix on May 30th and if you're late to the bandwagon, it's time to hop on. Bo Burnham …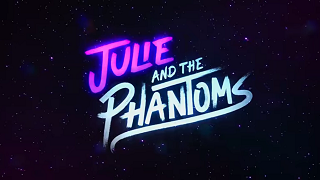 1.5K
When Netflix launched the first season of a new Original musical series Julie and the Phantoms, based on the Brazilian …
Glass Animals, the UK-based band has done it again. Every album the band releases is filled with velvety melodies, tribal …
Editor Picks
---