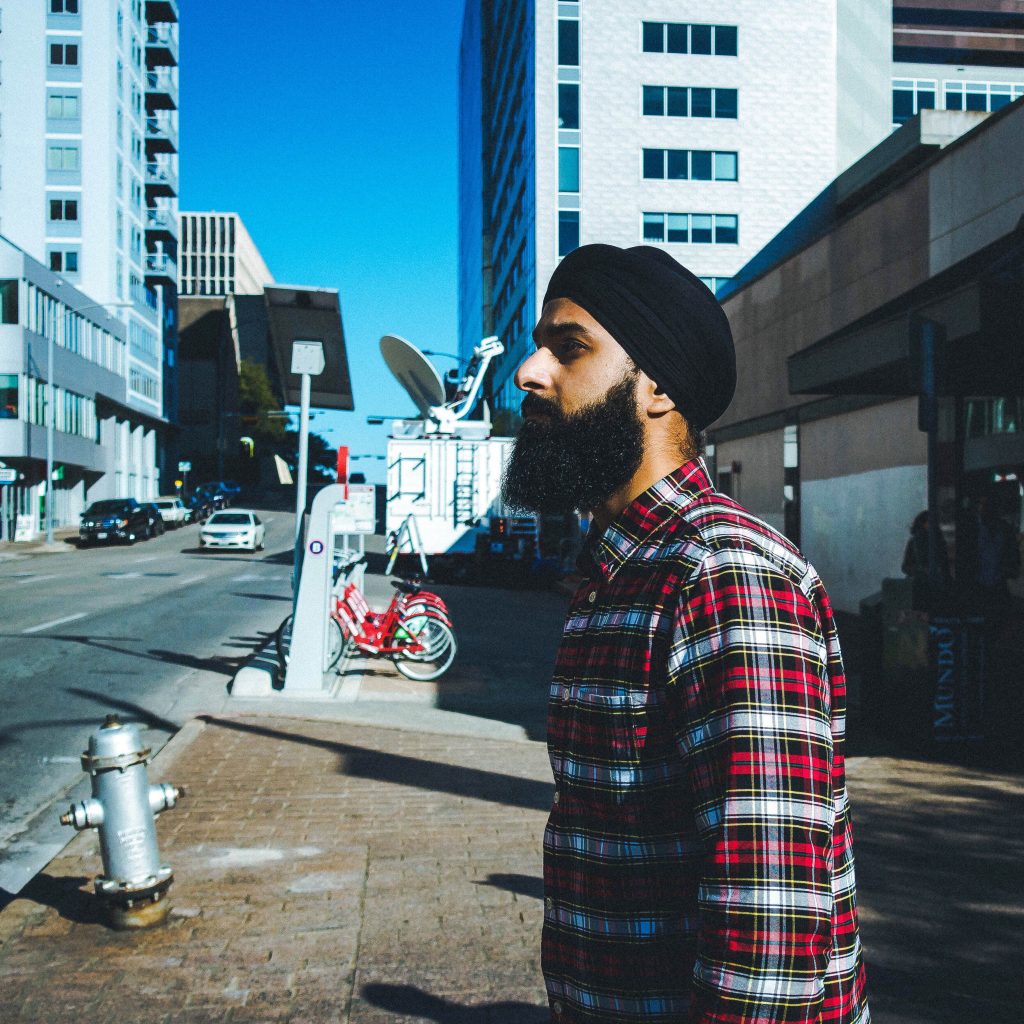 Noyz represents the diversity at the heart of the Greater Toronto Area. Born in the region to immigrant parents, his lyrics explore themes of self-discovery and growth, and equally represents the fun and energy of hip-hop park jams, as well as the socio-political commentary the genre was born out of.

In addition to headlining shows in the United States, UK, and multiple provinces across Canada, Noyz has been featured on platforms such as Complex, Vice/Noisey, GQ, CBC Music, Huffington Post, BBC Radio, and Major League Soccer.

Noyz also stays active in his community by facilitating hip hop and mental health workshops where he engages with youth through the healing and transformational powers of music and songwriting.
---
Nathan: Last Friday, the video for the high energy track, "Vibes Don't Lie" dropped – the second visual released following your stellar album "Lo Fi Glory". What was the inspiration behind the track? What was it like collaborating with Tremayne from Stay Out Late?

Noyz: The inspiration behind the song was the creative energy in the air in and around Toronto right now. We're seeing so many incredible artists popping up from Toronto, Brampton, Scarborough, and so many other places close to home, so the chorus on "Vibes Don't Lie" was an ode to all of the dope artists who are pushing the culture forward for the GTA. The vibe here is on such a high, and that energy is attributable to all the talented people developing their crafts and sharing their art with the world.

I've been working with the guys from Stay Out Late for a while now. What they bring in terms of energy to a song and to a stage is unmatched. When Dusty Loops made the beat for this song, we knew we needed that high-octane energy of someone like Tremayne to help elevate this song and really make it complete. Any time I collaborate with Tre or Scotty IV, I feel I need to elevate my game because they're always so unique with what they bring to the table.

N: What was your approach to the visual style of the video?

Noyz: Certain songs inspire colours and images in my mind. For "Vibes Don't Lie", Dusty and I both saw a lot of reds and neons. We knew we wanted the camera work and the edits to be fast and frenetic to match the energy of the song, but getting the right lighting was key to helping us bring the vision to life. The video was directed by Revive Films, and they're so much fun to work with. I can throw out an idea with no understanding of how to execute it, but the guys at Revive will find a way to make it work and make it happen. They were able to get the lighting and the editing exactly the way Dusty and I envisioned it and it's a testament to their ingenuity and resourcefulness.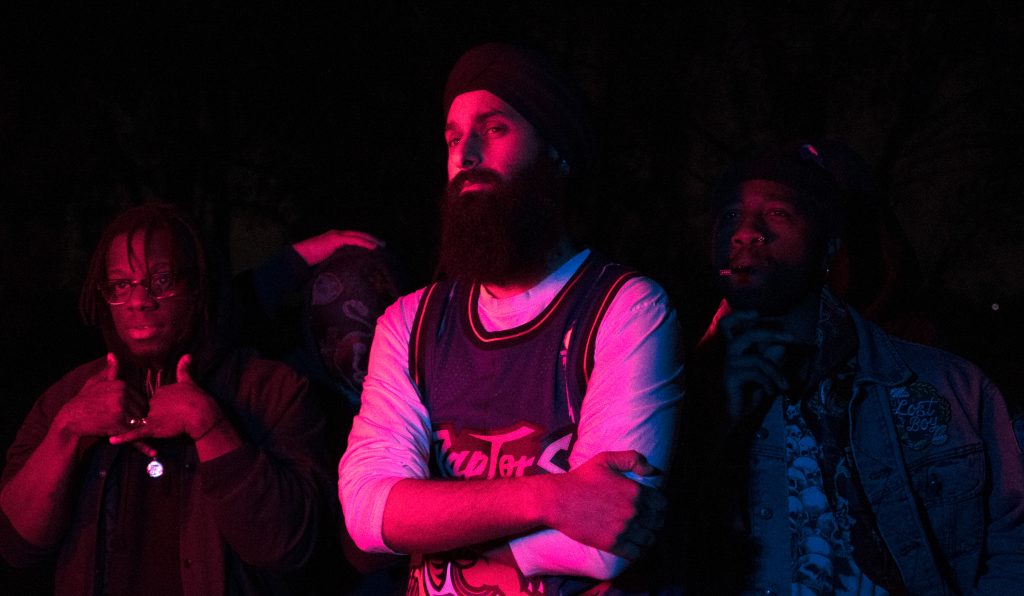 N: "Lo Fi Glory" touches on a wide spectrum of topics, from living with depression, to finding your true love, to dealing with grief from losing loved ones. When writing the album, was there a grander scheme of what you want to speak on, or did it come naturally with each track?

Noyz: At first, we didn't know we were making an album. Dusty and I were just having fun creating and experimenting together. After we had 3 or 4 songs done, we started to notice themes in the lyrics. LO FI GLORY was actually the name of a beat tape that Dusty was working on, but the more we started to build the songs that we were working on, the more we felt that LO FI GLORY was a better title for what we were doing together rather than for an instrumental project.

The album was difficult to write at times. Because the songs are so personal, I didn't know how my words would impact the people around me, because I hadn't shared a lot of these thoughts with them in conversation. I was struggling with a lot, and the only way to process some of it was to put it in the music. As hard as it was, it was also gratifying to let some of these emotions go and put them out in the open.

N: Throughout the album, you mention your relationship with your family. Did they support your music career at first? How has that changed over the years?

Noyz: My cousins have always been a great support of my music. They were my first fans and pushed me to get on stage when I was too scared to pursue it myself. Initially, my parents didn't understand it because I am a more introverted person by nature. They couldn't picture me on stage performing in front of people. Also, as immigrants, they didn't see the arts as a real career path, so they were okay with me making music as long as it wasn't interfering with my school work. I think the first time they saw me perform was when it started to make sense to them, and they saw what it meant when I told them I was going to the studio or to a rehearsal. Over the years, they've seen some of the milestones and successes that I've had and they're more on board with me pursuing music now than they were in the earlier stages.

N: As a first generation Canadian, how did growing up in a diverse community influence your path into the music industry?

Noyz: I grew up around people from all over the world, and I think that was beneficial because it opened me up to different perspectives. I learned about different cultures and saw how people from all ethnicities could unite around music. The Punjabi kids were into reggae and rap, the West Indian kids were into Bhangra, and I think the way we shared in each other's cultures showed me the power of music.

N: In a Vice special, you helped provide a rare insight into the Brampton hip hop scene. What do you find makes the scene unique? How do you see it developing in the near future?

Noyz: Brampton is a city that is bubbling with talent, and it is a very young city as well. The arts and culture scene here was always lacking though. None of the events organized by the city spoke to a young demographic, or to a multicultural demographic. There's a lack of performance venues, and a lack of opportunities to get on stages. Because there was nothing that was for us, artists here had to create their own scene. We branched out into Toronto, and built home studios. The scene here exists because there was nothing else for us to do. We're starting to see changes now though where the city is getting behind it's own artists, and having them perform on the few stages that do exist. There are more events and festivals popping up all over Brampton and the city has done a good job making sure that local talent is front and centre.

N: Speaking on mental health is a relatively new, yet welcome direction that hip hop has taken. Through your lens as a mental health advocate, how do you believe music can help us understand mental health issues?

Noyz: I know how much music has helped me, and continues to help me, when I struggle with my mental health. We all have days when we're not feeling like our best selves, and we throw on a song and how it can make us feel better, or less alone. Rap music in particular is about struggling and overcoming. It was the only place I saw mental health discussed in an open, honest, and raw way, even if it didn't use vocabulary of mental health that we see now. When Biggie made "Suicidal Thoughts", or Heltah Skeltah made "Therapy", they didn't use words like depression or PTSD or anxiety, but all of those sentiments were conveyed in their lyrics.

I struggle with depression, and when I first started getting help for it, a lot of the reflective work I was being asked to do was similar to the reflection I was already doing in my music. I started running hip hop and mental health workshops in 2016 as a way for people to look for these themes in the music they're already listening to, and for them to see the power they have within themselves to parse and process their own emotions. It can be intimidating to speak to somebody and tell them about dark or troubling thoughts, but writing is a great tool because we can use it as often as we want, and can get it as personal as we want. The thing I've found in running these workshops is that all of our experiences are our own, but when we share them, we can find similarities and commonalities that can make us feel like we're not in this fight alone.

N: What advice would you give to a young, introverted artist trying to find their voice?

Noyz: That was me in high school. I felt like I had a lot to say, but didn't think my voice mattered, or that people wouldn't care. It's tough to do when you're young, but I felt the best thing for me was to make the music I wanted to make and not allow myself to be swayed by what others thought I should be doing. Getting on stage can be tough too. I wrote for years before I shared it with a single person. What was helpful for me was finding just that one person who I felt comfortable enough to share with. If you can find the courage to share your work with one person, that is a victory in itself.

N: What are the next steps for you? Upcoming performances this fall?

Noyz: We'll be continuing to push the LO FI GLORY album with videos. We have a few shows lined up, and are looking to throw our own shows that focus on the music and photography behind the album. I also have a few speaking engagements where I will be talking to youth about music and getting involved in their communities, as well as running a few more hip-hop and mental health workshops in the Peel region.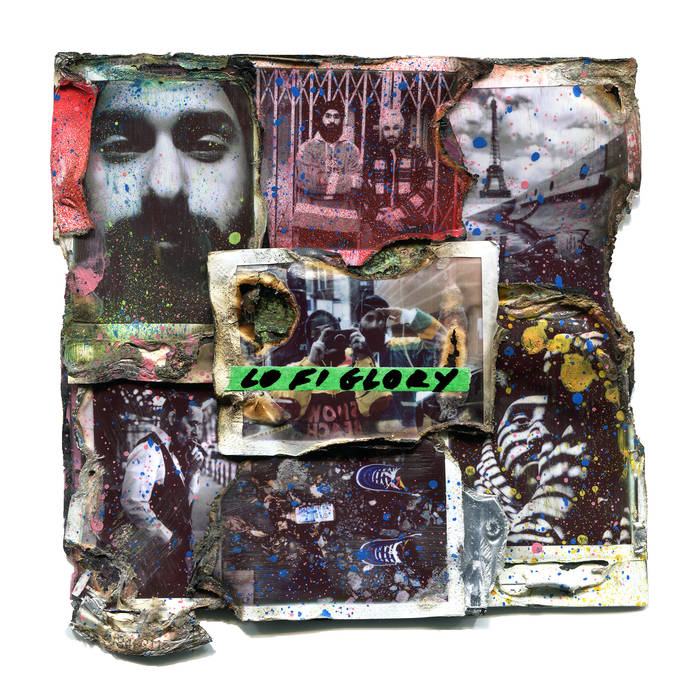 ---
Feel free to link to anyone who contributed to the project:

Noyz: I want to say thanks to all the artists that appeared on the album: B Magic, Strictly Steele, Tremayne, Scotty IV, Vaishnavi, and Big Rube. Big shoutout to Espa for mixing and mastering the project, and to Revive Films for handling all the visuals for this album. It takes a village to put an album together, and none of this would have been possible without the support of all these talented people standing with us.
---
Keep up with Noyz on Social Media:
Facebook Instagram Twitter Youtube Spotify
You might also like
---
More from Beats
---
INSIDE hit Netflix on May 30th and if you're late to the bandwagon, it's time to hop on. Bo Burnham …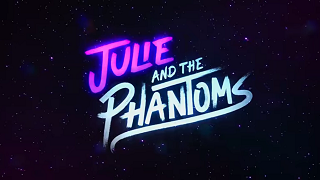 1.6K
When Netflix launched the first season of a new Original musical series Julie and the Phantoms, based on the Brazilian …
Glass Animals, the UK-based band has done it again. Every album the band releases is filled with velvety melodies, tribal …
Editor Picks
---