While the world may not always seem promising and unfortunate events seemingly never cease to plague us, there is hope, love and creativity sparking from LGBTQ+ artists and musicians. I've rounded up 9 of the queer people that I think you should follow right now and their best song & music video.
---
1. Homesick by Jaimie Wilson
Jaimie is an artist and musician and is proud about celebrating his trans identity. Jaimie's music is raw, emotional and about being authentic. Jaimie takes to his Instagram to perform unfiltered mini covers of trending songs as well as releasing his own original music on Spotify and other digital streaming platforms.
Jaimie's song Homesick is an emotional recounting of his personal experiences coming to terms with his transness and his experiences coming out to his parents.
You can follow Jaimie on Instagram and Twitter.
---
2. Happily Ever After by Kisos
Kisos is a powerhouse not only in his music but also in his active efforts to help increase representation in music. Kisos spearheads the Queerantine online series where he connects with other LGBTQ artists to help boost up fellow creatives. He runs Queerantine thorough his Twitch account.
Kisos' song Happily Ever After is a dynamic and instantly catchy record which exemplifies the pain that loving can bring and the acknowledgement of our flaws as relationships come to an end.
Kisos: "Happily Ever After was one of those few songs I didn't try to write; it spilled out of me. I had just gone through a life-shaking breakup, from a relationship that burned super hot, but was too volcanic to last. I missed him more than I'd ever missed anything and was so in denial that we were over, that I wrote this song pretending we'd be okay after we had some time apart to regroup. I ignored his new boyfriend and happiness, to daydream about our eventual love story ending, even as that doomed fantasy hurt me even more."
You can also find Kisos on Instagram, Twitter and TikTok.
---
4. Secrets by Mary Lambert
Mary Lambert is most known for her collaboration with Macklemore on the popular track Same Love in which the chorus is a variation of Mary Lambert's original song She Keeps Me Warm. But what many don't know is that Mary Lambert has an entire music career of her own.
Mary declares on her website that she likes "to talk about things that are uncomfortable because they are usually important." Her song Secrets explores being totally honest about who you are with an "if they don't like it, then fuck them" style attitude wrapped in an upbeat and extremely catchy pop jam.
Connect with Mary on Instagram, Twitter and Facebook.
---
4. Centerfold by Tafari Anthony
Similarly to Jaimie, Tafari also loves getting on Instagram to showcase raw and unfiltered covers unapologetically. Tafari is not only a powerhouse vocalist but also has some serious musical theatre chops having starred in multiple musicals. Tafari's original music blends R&B, Pop and Soul, and contains a deeply personal tone. One of Tafari's top tracks is Centerfold, a song which was based off of his own personal experiences.
Tafari: "I didn't set out to write 'a relatable song', but the song seems to be very relatable. I've been trying to be more open and honest in my writing lately, and not shy away from saying exactly what I feel in fear of how it will be received.

This was a situation that was so great very quickly, but just as quickly as it started it crumbled. Everyone knows by now that communication is the key to any successful relationship – whether it be a lover, friend, family member, whatever. Sure enough, the downfall of this was the lack of communication. He couldn't express to me what was going on with him / us, and therefore took to social media (and directed me to it) to decode the problem. From there, the whole thing just went south… and now here we are."
Be sure to follow Tafari on Instagram and Twitter.
---
5. Birdsong by T. Thomason
T. Thomason is best known as a winner of the recording artist competition series The Launch. Is it on the series where T. debuted the original single Hope (which is fantastic and you should totally listen to as well).
The music video to T.'s track Birdsong is an example of how sometimes the most simple music videos are the best ones. The song is a lyrically-charged piece that showcases a snapshot of T.'s personal journey.
T.: "Birdsong was the first track my producer, Dave Henriques, and I started working on for my album. That was in 2016 and the record dropped in 2019, so this tune was with us through the whole process! It's a bit of a time capsule to me because my voice changed so much over those years, but some of the vocals in the track are from the original demo. I hope Birdsong gives people the ability to imagine their own freedom, whatever that may be. ❤️ "
Get more of T. on Instagram, Twitter and Facebook.
---
6. Bisexual Anthem by Domo Wilson
Domo is an American social media personality and artist best known for her presence as a YouTuber and blogger. Domo is also bisexual and advocates for bi equality.
Domo's song Bisexual Anthem is exactly as described – a stellar anthem demanding representation for bi girls everywhere. The song famously includes the line "Bi Pride stand up" which has been used on TikTok by bi folkx who want to shamelessly express their sexuality.
See more of Domo on her Instagram.
---
7. I Want a Man by Fab The Duo
Fab The Duo is a gay pop duo from New York City who aim to challenge the status quo with open-minded messaging in their songs. With a combination of rock, pop, Broadway and blues, their style is unique and their lyrics are extremely relatable for everyone.
Their song I Want A Man showcases the yearning that LGBTQ people have for someone to love and in particular people who are unafraid to be their true authentic selves. It's a charming and emotional showcase of the universality of love and the pain it can cause and its themes are truly universal.
Fab The Duo: "I Want A Man" is a personal song about growing up queer and not knowing if queer relationships are possible. We're a gay couple as well as a musical duo and we're both each other's first boyfriends. We felt that there wasn't enough representation of queer love and in our music video we show a real-life queer couple dancing together and in love. We want to give hope to any member of the LGBTQ community who is alone right now and tell them that it gets better, because it happened to us.
You can also follow Fab The Duo on Instagram and Facebook.
---
8. The Only One by Lauren Sanderson
Lauren Sanderson is a badass artist who makes unapologetic music with strong lyrics and Top 40 worthy beats that make her songs extremely addictive. Her songs are often about girls and her music videos feature creative transitions and filming styles that make them feel like epic full-length TikTok videos.
Lauren's song The Only One is a shameless "don't fuck with me" tune that feels all too familiar and instantly relatable no matter what gender or sexuality you are. A song made about girls that transcends binaries.
Get more of Lauren on Instagram.
---
9. Look Away by Eli Lieb & Steve Grand
Eli Lieb and Steve Grand are two powerhouse gay artists who are both well known for songs that feature gay topics and themes. Steve Grand is best known for his country-pop sound and his smash debut hit All American Boy. Eli Lieb is known for his insightful lyrics and stellar collaborations.
Although the two have their own solo music careers, they decided to partner up for Look Away in a simple, yet moving music video that places the importance on the emotion and the lyrics.
You can find Steve Grand on Instagram and Twitter. Eli Lieb is on Instagram and Twitter as well.
Bonus: Eli Lieb also created the song Pulse with Brandon Skeie as a tribute to the lives lost in the Pulse Nightclub tragedy. They wrote the song along with Hillary Bernstein and Mimoza Blinsson. It's a visceral music video made up of home videos from those involved with the incident.
---
Want more? Check out the Queer Discovery Playlist
Want to discover an always-growing collection of songs by LGBTQ artists? Check our Matkai's Queer Discovery playlist on Spotify.
You might also like
---
More from Beats
---
INSIDE hit Netflix on May 30th and if you're late to the bandwagon, it's time to hop on. Bo Burnham …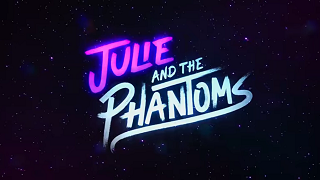 1.5K
When Netflix launched the first season of a new Original musical series Julie and the Phantoms, based on the Brazilian …
Glass Animals, the UK-based band has done it again. Every album the band releases is filled with velvety melodies, tribal …
Editor Picks
---