Taylor Swift just dropped her new music video "You Need to Calm Down" — a track and video made to celebrate Pride and fight for real change for LGBTQ rights and freedoms (at the end of the video, she adds a message to support her petition on Change.org).
It's so great to see a massive superstar like Taylor Swift being so openly bold in supporting LGBTQ rights. It's all part of hew new "celebrate life" vibe that appears to be the theme of her upcoming album, Lover.
After you've seen You Need to Calm Down, I've rounded up 7 more LGBTQ Music Videos you should check out and share. Let me know in the comments which one is your favourite too.
1. I'm Gay by Eugene Lee Yang
Eugene Lee Yang, most known as one of the four members of the Try Guys YouTube channel, created a music video to tell the world that he's gay. It's a statement piece that showcases more than just Eugene's sexuality (as he also wrote, directed and choreographed the film). It also stars LGBTQ icons like drag queen Kim Chi (best known for appearance on RuPaul's Drag Race). Attached to the video is an encouragement for the viewer to donate to The Trevor Project, an LGBTQ charity that helps queer youth.
Best known for elaborate music videos and trend-setting in the LGBTQ community, Todrick Hall (or simply Todrick), made a feature length music video extravaganza called Forbidden which shows Todrick playing the lead as a straight man in a world where being gay is the norm.
Honourable mention: Todrick also has a new music video called Nails, Hair, Hips, Heels, but Forbidden was just too good to not include in this lineup.
Joey Graceffa's music video features the iconic YouTube Creator telling a tale about a younger version of himself discovering his sexuality with the overarching message that you should be yourself even if the world around you just isn't ready yet.
Steve Grand's most popular music video features the gay singer falling in love with a guy he can't have in a heteronormative summer experience. It's All American Boy that launched Steve Grand to stardom and helped him fund his self-produced debut album in 2013.
Best known for his comedic sensibilities, J Pee (Jesse Pepe) crafted a music video that pokes fun at the heteonormative nature of our society by pretending not to be gay, when in fact, he is gay as fuck. It's a statement piece, but it's also super catchy, funny and wildly relatable.
Mary Lambert is the singer most known for as the singer of the chorus in Same Love, a song she collaborated with rapper Macklemore to create. Mary Lambert made a music video of her own called Secrets which explores the many ways that she likes to celebrate herself as the odd and vibrant lesbian woman that she is.
Everything is New is a duet that Jaimie Wilson did with himself by combining his voice pre-transition and post-transition from female to male. The lyric "love has broken me too, but now everything is new" echoes Jaimie's embrace of his former self and his true identity as a man.
---
Love my list or think I missed an LGBTQ Music Video that should have been included here? Let me know in the comments or send me a tweet at @MatkaiBurmaster.
You might also like
---
More from Beats
---
INSIDE hit Netflix on May 30th and if you're late to the bandwagon, it's time to hop on. Bo Burnham …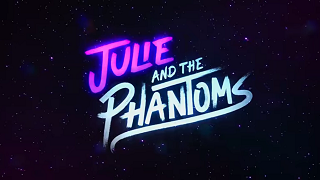 1.5K
When Netflix launched the first season of a new Original musical series Julie and the Phantoms, based on the Brazilian …
Glass Animals, the UK-based band has done it again. Every album the band releases is filled with velvety melodies, tribal …
Editor Picks
---