Music Videos from Moonchild, Flight Facilities and Vulfpeck deserve their own dance session!
It's one of those mornings. You wake up on the right side of the bed, feeling perfectly rested. Your morning routine goes off without hitch. You step out the door, the temperature perfect with the sun glowing upon you. Headphones on, press play, and the first tune hits that sweet spot. Feet walking on beat, head bobbing to the grooves, happily snapping away. Today is going to be a good day.
It takes a certain type of song to hit that spot. Sweet melodies, a funky bassline, and upbeat lyrics that connect to you. Here are three videos that might just do it for you.
Moonchild – "The List"
LA based neo-soul band Moonchild brings the type of soft vocals that lift you high, leaving you floating and drifting away to the sounds. In their video for "The List", the main character experiences a moment we all know too well: music transforming the most ordinary of errands into a magical journey.

If you enjoy Moonchild, they will soon embark on their 2018 tour. Stay up to date through their website.
Flight Facilities feat. Reggie Watts – "Sunshine"
Electronic duo "Flight Facilities" has a knack for choosing talented artists to feature in their original music. Almost every track on their debut album "Down to Earth" boasts a different vocalist who fits the tone of the song perfectly. "Sunshine" is no exception to the rule. Actor/comedian/musician Reggie Watts is best known for his unique performance style: blending singing, beatboxing, and keys on a looping machine. He currently leads the house band on "The Late Late Show with James Corden".
Take a stroll down the Venice Beach boardwalk with Reggie as he graces you with his soulful voice.
Vulfpeck – "The SpeedWalker"
There are very few modern bands that directly and unapologetically slap you with the funk, and Vulfpeck is a band with a strong backhand. The instrumental band revives the funk grooves of the past with a contemporary twist, blending elements of soul and R&B into the tracks with a vocalist featured.
The title gives away the surprise, as "The Speedwalker" will put a pep in your step and have you busting out embarrassing dance moves for the entirety of the 3-minute track. Bet your moves won't top his!
Need some more tunes? Check out our Beats Section.
You might also like
---
More from Beats
---
INSIDE hit Netflix on May 30th and if you're late to the bandwagon, it's time to hop on. Bo Burnham …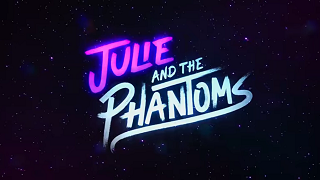 1.5K
When Netflix launched the first season of a new Original musical series Julie and the Phantoms, based on the Brazilian …
Glass Animals, the UK-based band has done it again. Every album the band releases is filled with velvety melodies, tribal …
Editor Picks
---