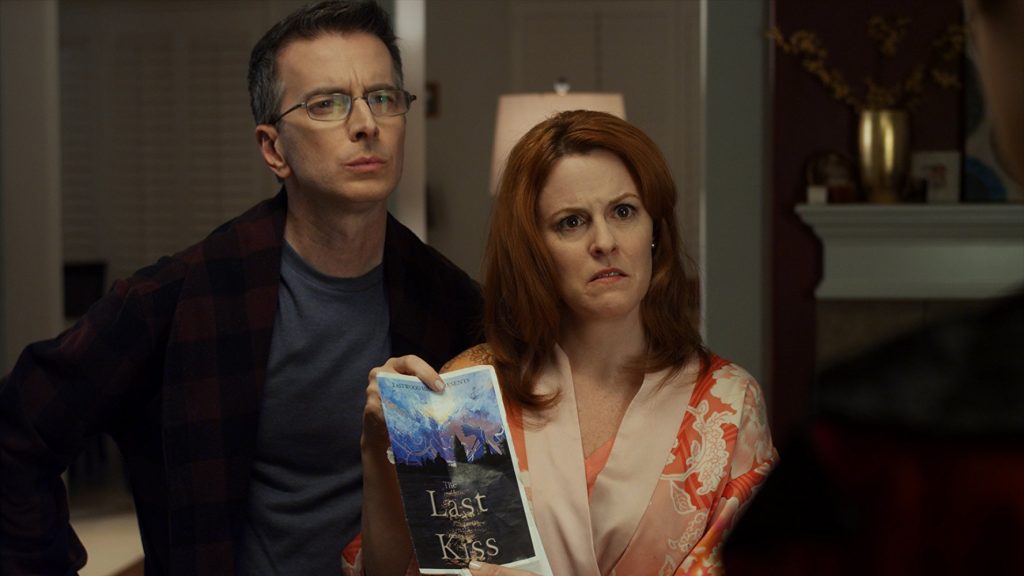 When Tom McLaren set his sights on Hollywood, he never looked back. To follow his dreams, he left successful careers in the corporate finance divisions of Twentieth Century Fox and Warner Bros., and since 2011 he's racked up over 150 professional film and commercial credits on the IMDb – with more feature films and other projects coming down the pipe.
McLaren has one of those faces the camera loves. And talk about versatile. One day he's in an indie horror film. The next week finds him shooting a print ad, filming a commercial, recording a radio spot, or "appearing" on an audio CD. He's played naive, trusting husbands, believable dads and experts in white lab coats, and policemen and priests with godly authenticity.
Tom McLaren – Tom McLaren, Kristina Hayes
and Cameron Dallas on set in Expelled (2014)
He's best known for three movies that are available on digital and streaming platforms worldwide. Says Tom, "Expelled (2014), Exorcism of Molly Hartley, and Santa's Little Helper (both 2015) are certainly the biggest movies I've been in so far. They still 'live on' in worldwide distribution. Here in the US, Expelled is now in its 4th year on Netflix. Exorcism is just about to leave the 2-year deal with Netflix to move to TV syndication. Santa airs on the USA Network every Christmas."
Expelled official trailer, shared from Cameron Dallas:
Interview with Tom McLaren

Lorraine: How did Expelled (2014) come about, and what did you like about playing the dad?
Tom: It was quite a surprise. I met my movie son Cameron Dallas at the table read, had no idea he was an internet superstar with tens of millions of fans all over the world. When Cam promoted Expelled on his social media, we exploded. After the theatrical release, we opened on iTunes as the #1 best selling movie, beating out Guardians of the Galaxy and The Maze Runner, staying in the top 10 best sellers for about a month. To this day, Expelled is one of the most successful digital movies of all-time. Playing his dad was a gift, and I received such an outpouring of support from Cam's fans. There wasn't anything in the scripted character in my backstory, so I chose to make him the nice, pretty well clueless dad who unconditionally loves his sons – who's the complete opposite of the distrusting mom. It was great fun doing those scenes with Cam and Kristina Hayes.
Lorraine: You've been cast as a priest a few times. What did you draw on for those roles?
Tom: Anytime I'm cast as someone with focus and determination it seems a natural fit, because I do the research and take the role very seriously. I value professionalism, whether I'm playing a priest, a doctor or a CEO. In Exorcism of Molly Hartley, I wanted my Father James to appear as a very experienced exorcist, in contrast to Devon Sawa's novice character. That was my first studio film. I've been lucky to work with some great actors like Devon. (As well, from Santa's Little Helper, Mike 'The Miz' Mizanin, is truly awesome. Randy Wayne, my son in Death Pool, is also a fantastic guy.)
Tom McLaren filming the Twentieth Century Fox feature film Exorcism of Molly Hartley (2015)
with director Steven R. Monroe and star Devon Sawa (Photo: © 2015:  Twentieth Century Fox)
Lorraine: You've appeared in many print ads and commercials, some of them quite hilarious. Any faves among them?
Tom: I've done many commercials, never realizing they'd be such a big part of my career. The Loma Linda University and SoClean spots received wide exposure; friends tell me they've seen them over and over. Humorous spots are the most fun to do. My "exasperated butler" in the Matago App web commercial is a particular favorite. I almost didn't audition, thinking there was no chance to get the part as I'm not the stereotypical bald British type. But casting booked me immediately, so there you go.
A first look at Tom as Detective Sykes in the upcoming feature film There's No Such Thing as Vampires (2019).
Filmed on various California locations, it wrapped principal photography in 2017. The film's director, Logan
Thomas, brought together Meg Foster, Raphael Sbarge, Maria Olsen, and Judy Tenuta with other talents Emma
Holzer, Aric Cushing (co-writer), Tom McLaren, and many others. There's No Such Thing as Vampires (2019),
currently in post production, is planned to premiere at various upcoming film festivals.
Lorraine: You're in the upcoming indie feature film There's No Such Thing as Vampires (2019), cast as Detective Sykes. What do you feel you brought to the character?
Tom: There are two detectives in the film, me and Raphael Sbarge, who's such a great veteran actor. My role was the more passive of the two characters, so I played Sykes with small-town earnestness, a guy doing the best he can. It was my first part where I carry a gun. The film should be out next year. I love the horror genre, so I'm thrilled anytime I get a chance to be in a scary movie.
Lorraine: Do you prepare the same way for an audio role such as Renfield in The Dracula Files as you do with a film role?
Tom: It was a dream come true to re-imagine Renfield. The original 1931 Dracula starring Bela Lugosi is one of my all-time favorites. Dwight Frye as Renfield was brilliant, one of the most memorable performances I've ever seen. The Dracula Files is an audio drama, but the prep is the same as for any theatrical role. It's all about backstory and point of view. Fortunately, we recorded most of it as though it were a live stage play. We physically acted it out, which made it feel so real. The third and final season is due out later this year.

Tom McLaren: My favorite shot from The Dracula Files, with actor Bill Castrogiovanni,
who plays Seward opposite my Renfield
Lorraine: Are you able to share a little about other upcoming films, commercials or other roles we'll be seeing you in?
Tom: I've been doing a lot of commercials and indie feature films lately. I loved my parts in two upcoming movies. I'm a husband driven to horrific extremes in the horror film 8 Days to Hell, and I'm a fallen religious man-turned drug addict in the dramatic movie The Opiate Diaries. I'm also a police officer in Miss Arizona – a female empowerment film with a largely female cast and crew – which is now hitting the film festival circuit. I'm also starting to develop my own projects, so the future is filled with possibilities.
Lorraine: You're currently enrolled in acting improv classes. Is there ever a point where you feel you've learned enough about your craft as an actor?
Tom: Learning never stops for an actor. I always say that every gig is worthwhile, because I learn something new every time I step in front of the camera. I take classes every year as well. An actor has to fine-tune a wide skill set, because performing is very different in classes vs. auditions vs. professional jobs. It's best to experience as many various situations as possible, the more, the better.
Lorraine: Was it a natural step for you to co-author Styling the Stars: Treasures from the Twentieth Century Fox Archive with actress Angela Cartwright, whom the world knows as Penny from the 1960s sci-fi TV series, Lost in Space and as Brigitta von Trapp from The Sound of Music (1965)?
Tom: This book was a dream project. It came at a time in my life after I'd quit my corporate career, but before I started acting. I was looking for a creative outlet. Angela and I had been friends for many years, and she called me one day with this book idea. She knew I had a business mindset, coupled with a love for classic movies and showbiz facts and figures. It was a long and complicated journey to bring the project to print, and we're both very proud of it. The feedback I've received from book and movie lovers all over the world has been amazing.
Styling the Stars: Treasures from the Twentieth Century Fox Archive
by Angela Cartwright and Tom McLaren
Tom McLaren with Marta Kristen and Angela Cartwright on the Fox lot near one
of the Lost In Space soundstages on April 6, 2017 for a book signing event of Styling the
Stars, the week it was released in softcover.
You might also like
---
More from Spotlight
---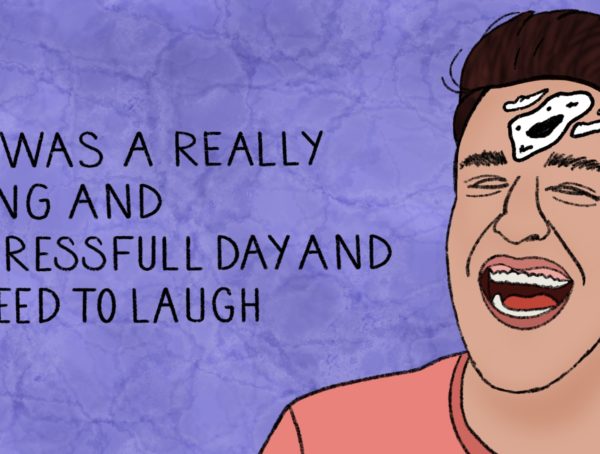 1.4K
Yeahflix is thrilled to present our new Movie Recommendation Podcast, What's Your Vibe? We've all heard that laughter is the …
Wayward Kin is the story of a young man facing an impossible court case, the volatile Caleb Dodgens must overcome …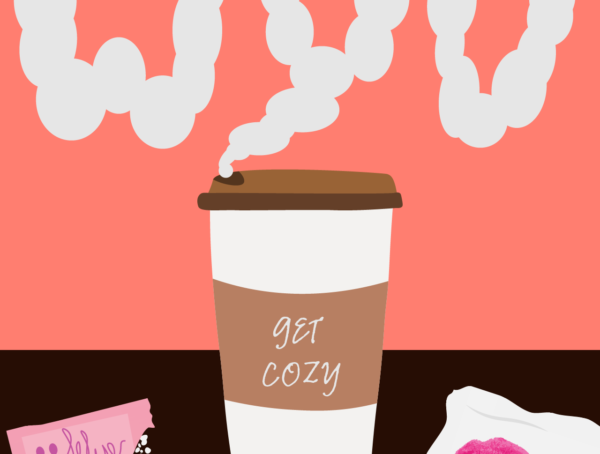 1.2K
Yeahflix is thrilled to present our new Movie Recommendation Podcast, What's Your Vibe? Hosts Sarah Miranda and Jacque Swan have …
Editor Picks
---