T.O. Webfest has been a vibrant voice for independent filmmakers for six years now. With engaging workshops and panels with industry professionals, the festival has connected many filmmakers with the knowledge and the opportunities they need to become even better filmmakers!
I had the pleasure of chatting with executive producer Mariah Owen to get the lowdown on all the great things to come for this year's upcoming T.O. Webfest.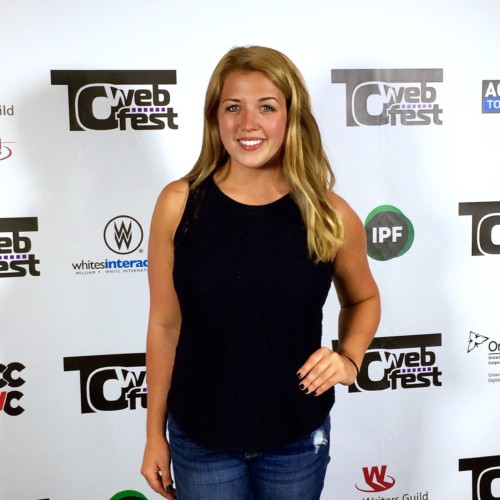 Mariah Owen is an award-winning actress and filmmaker from Toronto. She founded her production company, GTE Productions, at the age of 21 and has been called "The Youngest EP in Hollywood" by numerous outlets. Most recently, she produced SXSW-darling feature M.F.A. and Daddy's Playground (Mammoth FF '19, HSFF '18). She currently serves as CEO of GTE while being named the 2019 Executive Producer of T.O. Webfest; an international festival for digital content that highlights web series and podcasts. The emerging powerhouse has been called a "tour de force from the indie film industry" (Broadway World) and "one of Canada's most impressive young producers" (Indiescreen) ! In addition, her directorial debut music video for Common Deer's song Glass (Redux) was called "divine" (Indie88). She has been lucky to work with some of the biggest names in the biz such as Eastwood and Roberts, and for some of the largest brands; EA Sports, NHL, UGG, Yamaha to name a few, and on projects that spark conversations around the globe. To connect online: @mariahowen.
Deanna: T.O. Webfest hosts it's 6th year at TIFF Bell Lightbox, how does it feel to be hosting the event in the heart of Toronto's vibrant film scene this year?
Mariah: In short – it feels amazing! I'm a born-and-raised Toronto girl who has been incredibly lucky to watch T.O. Webfest grow since first becoming a volunteer in 2016, then becoming more involved with heading up our social media (2017), helping with Industry programming (2018) and now Executive Producer of the 2019 festival as well as our Director of Industry Programming! I've always adored the exhilarating atmosphere that the TIFF Bell Lightbox exudes. I learn something new, or see something phenomenal and always leave feeling inspired for my next project. I hope our creators, industry professionals and guests feel the same way after seeing awesome content in such an iconic facility. I just love digital content, TIFF Bell Lightbox and Toronto – there couldn't be a better combination for T.O. Webfest 2019!
D: Can you give us a brief overview of what to expect from this year's selections? What kind of stories can we expect to see at this year's webfest?
M: The 2019 Official Selections are incredibly diverse with web series and podcasts from all over the world and many from our native Canada! I think there's an incredible balance of established digital creators with several new voices, award winners and first-timers. We possess a bountiful amount of unique stories in each of our categories which can be found online (www.towebfest.com). We have diverse stories for every age, background and stage of life. In addition to our line-up that we are very proud of, we have incredibly Industry Programming with panels speaking to how to have safer, more inclusive sets, independent distribution, podcasting and professional development. Fireside chats with Gave Lindo (CBC GEM), Leslie Merklinger (CBC Podcasts) and Aron Levitz (Wattpad Studios). As well as delegates and representatives from Shopify Studios, Buck Productions, CBC Digital, Ontario Creates, IPF and more! Expect to have a fabulous time, watch some wonderful content and walk away with a few business cards!
D: It looks like a ton of new categories have been added to the lineup this year. Tell us about the decision to expand to other categories like 'low-budget series' and 'podcasts'?
M: We are always trying to expand and mold to fit the needs of our digital creators as they continue to grow throughout their careers. Podcasts have always been a part of T.O. Webfest but have been catapulted into a larger component for this year's festival. I really love Podcasts and Canada is home to some of the best podcasters so we thought it was about time! In regards to adding the "Low-Budget Series" we really wanted to highlight our creators who have made something awesome with very little to no money. There is always this illusion that you can't create unless you have the funds to do so and we're happy to be helping to celebrate these creators, their stories and break the stereotype. In addition to our Low-Budget category, we also have the "Online Short" Category which will highlight short films that can be found online – we are hoping that these official selections in the short category will return next year with a web series.
D: One of my favourite parts of T.O. Webfest is the engaging panels and fireside chats with Industry Professionals. Can you tell me about who will be joining us for those this year?
M: Our industry programming is definitely one of my favourite parts too. As I mentioned above, we have a really unique line-up of Industry programming with voices we haven't heard from before at our festival. We have several unique panelists on every panel with such as Lindsay Somers (Intimacy Coordinator), Annie Bradley (DGC), Kadon Smith (WIFT), Divya Shahani (Entertainment Lawyer, Hall Webber), David Perry (Social Media, Mutual Friends Agency), Jason Ford and Colin McCrae (Shopify Studios), Leah Muholland (Navigator, Producer for Podcast; Political Traction) and more!! Please come check out all of the cool talented people who will be joining us and engage in the conversation.
We also have our fan-favourite event from last year: IPF's Pitch This! Where emerging creators pitch their projects to a jury of judges who have received IPF Funding. Judges include, Andrew Ferguson (La Rue Entertainment, producer for Amazing Gayl Pile, Blackout), Lisa Baylin (iThentic, Producer for CBC Gem's Save Me), Sam Wan (co-creator, lead, producer of Second Gen).
The full lineup of official selections, delegates, panellists and moderators is available on our website: www.towebfest.com
D: What kind of workshops can festival goers expect this year?
M: We aim to have workshops that will help our creators elevate their careers to the next level. In addition to our panels, fireside chats and networking opportunities we have two unique workshops happening during the festival! One is with Taisa Dekker from ACTRA Toronto which speaks to the benefits of working with ACTRA to help elevate your project and shares helpful insights on how to start the process. Another is with Amanda Jane Smith of D'Alessio Law Group and will speak to the process of obtaining an O1 Visa; the requirements, time commitments and more. 
Here are just a few of the official selections for T.O. Webfest
You can find the full schedule of screenings here.
There's still time to grab your tickets, find them on the T.O. Webfest site here. Whether you'd like a festival pass or just want to catch a screening or two, there are lots of options for you!
To read last year's T.O. Webfest interview with IWCC president Emilia Zboralska click here.
You might also like
---
More from News
---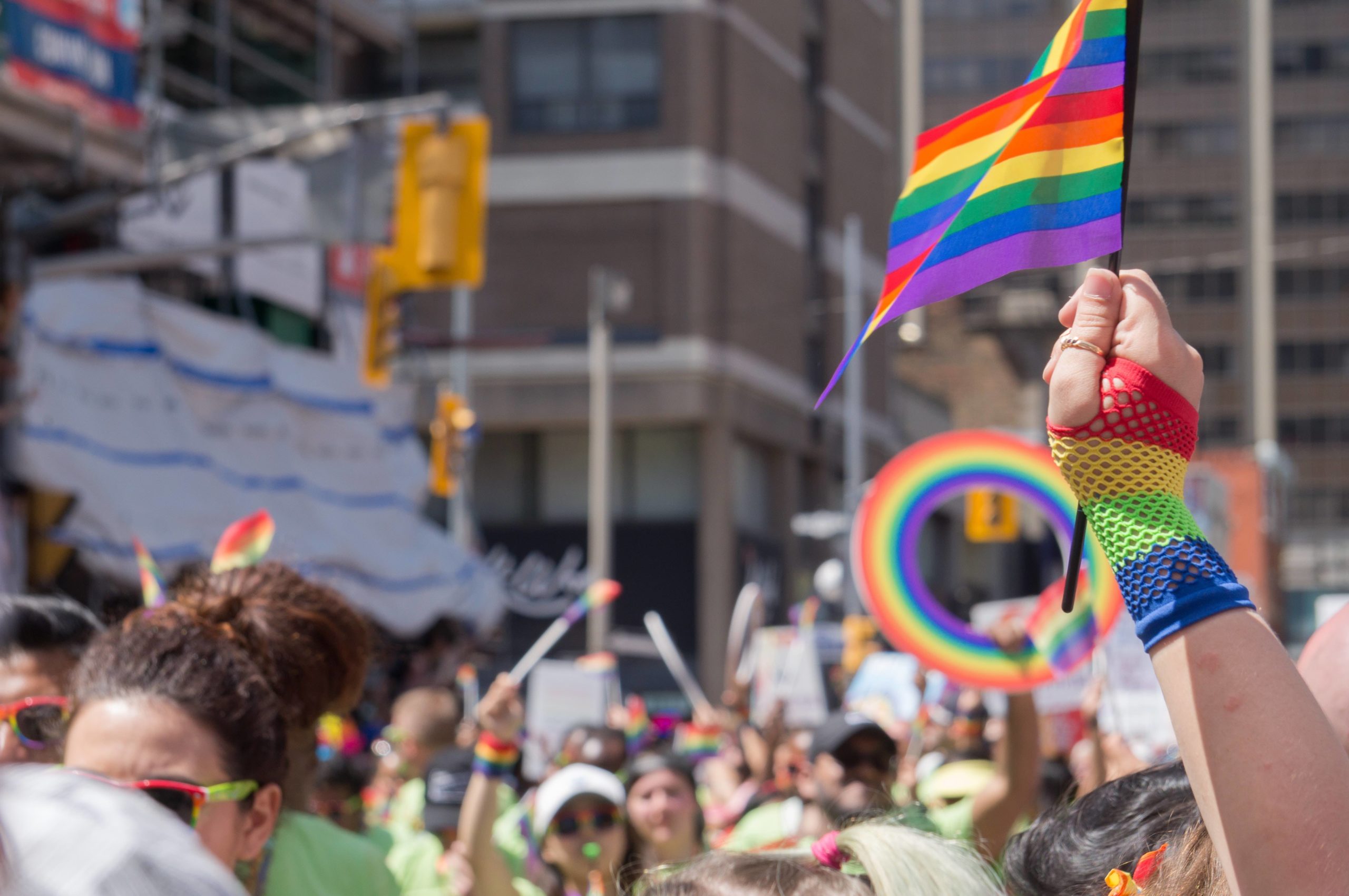 1.2K
Fearless, the streaming service known for inclusive movies, shows, and short films is hosting its first-ever in-person Pride event and …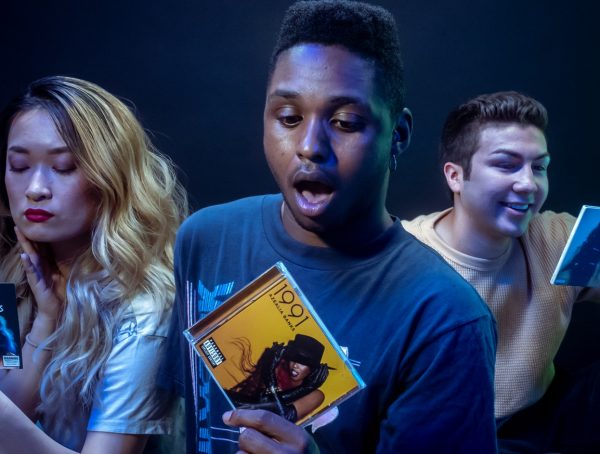 1.4K
This is a Yeahflix Exclusive Deal. Limited time only. Offer ends May 15, 2022. Love watching movies & shows but sick …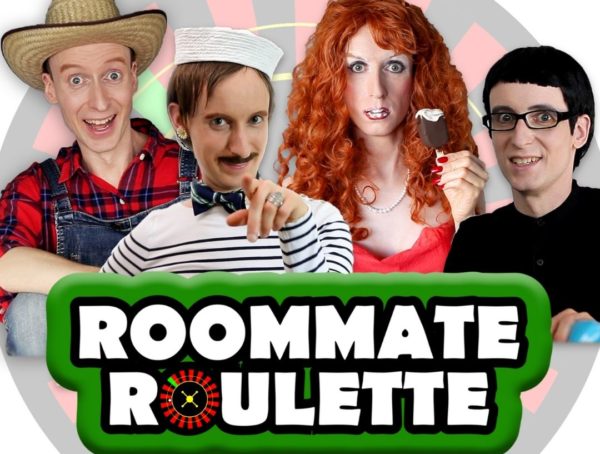 1.7K
A good roommate is hard to find. Cory Bertrand tells us all about Roommate Roulette, his new interactive series where …
Editor Picks
---