I won't lie, after hearing about all the strife during production, I went into SOLO: A Star Wars Story with a very bad feeling about it.
With Phil Lord and Chris Miller – the hilarious duo behind Clone High, 21 Jump Street and The Lego Movie – originally on board to direct and then being replaced with Ron Howard – who isn't really known for his fun movies – I didn't think I'd like this movie at all.
But turns out, it was much like I imagine a light speed journey on the Millennium Falcon would be – fast, thrilling and so, so fun!
From the very first moments, SOLO takes you right into the action and it doesn't let up. There's humour, incredibly intriguing characters and some of the most incredible action sequences in any Star Wars movie to date. 
It was a also a pretty dark (for a Star Wars movie); there's gangsters, crime syndicates, slavery and even a pretty intense trench war scene – nothing as dark as slaughtering younglings, but this is definitely not some Ewok dance party. It's really refreshing that Disney is not afraid to show the darkness of the Star Wars universe in its new films.
Check out @graemeit's review of SOLO: A Star Wars Story via @Yeahflix.
Click To Tweet
The only part of the film I didn't love was the recasting of Han Solo. I know, I get it, you can't get 20-year-old Harrison Ford to play young Han Solo so you have to recast, but growing up watching basically only Star Wars and Indiana Jones, I know young Harrison Ford intimately (okay, maybe I just wish I knew him intimately, but I am very familiar with him) and Alden Ehrenreich is simply not him.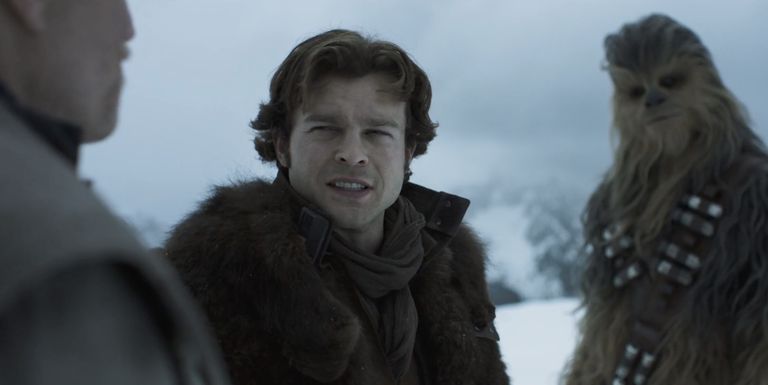 He's got the swagger, he's got the cockiness and the script definitely helped give him Han Solo's dialogue, but I couldn't help think 'that's not Han' for most of the film. However, by the end, I stopped thinking that as much and got used to him – plus everyone I talk to loved him as Han, so maybe I'm just being picky.
The rest of the cast was amazing! Donald Glover was everything I wanted young Lando Calrissian to be, Woody Harrelson was a great addition to the Star Wars universe, and Thandie Newton was by far my favourite character in the movie. And while I find Emilia Clarke can only really play Daenerys Targaryen, that's essentially who Qi'ra is, so it worked out well.
…Punch it, Chewie!
Watch the Extended Trailer Now
Graeme's Review on SOLO: A Star Wars Story
Entertainment Value

Humour

Casting

Adventure

Star Wars Super Nerd Satisfaction Level
Summary
Solo: A Star Wars Story proves that Disney really knows what they're doing with the Star Wars universe. With the Kasdans writing, the Lord/Miller influence shining through, Kathleen Kennedy's oversight, and a ton of Easter eggs for the super-nerds (like me!), this movie is a super fun adventure into a whole new side of the Star Wars universe, so plot a course to the nearest theatre and prepare to jump to light speed on my mark…
You might also like
---
More from Drama
---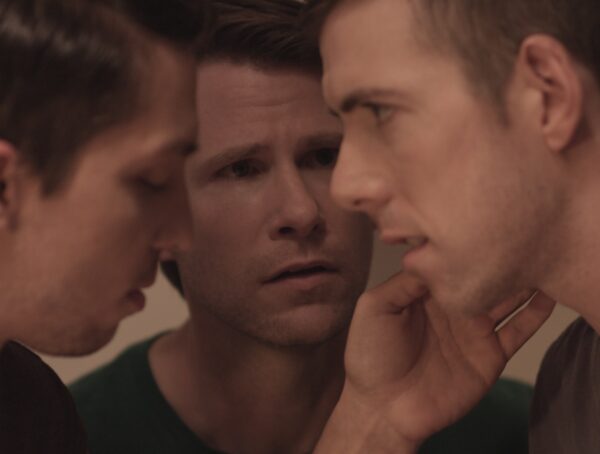 172
OUT OF BODY follows Mal after his body is hijacked by an escaped demon. The film features a hilarious set …
Looking for something new to watch on Netflix? Check out these 5 new series now available on the streaming service. …
During an annual cabin retreat, a young man dying of cancer must confront past mistakes after learning he may not …
Editor Picks
---