The films in the world of the DC Universe haven't exactly been smooth sailing from the beginning, but I would definitely say they've found their stride in these last few years. From standalone films like Wonder Woman and Aquaman, they're proving that taking a step back is sometimes the best thing to do. Shazam! is the latest film to be added to this collection of movies and while some may view it as incredibly cheesy, I believe the majority of audiences will find it to be an absolute blast as I did. Here's why, when Shazam! hits theatres, you should definitely seek out a screening of it.
Following young Billy Batson at a very pivotal point in his life, after having lost his mother and jumped between foster homes throughout the years, he may have finally found one that works for him. Making friends with one of the foster kids in Freddy Freeman, he's interrogated about what superpowers he would love to have. Little does he know that he's about to stumble upon a magical wizard who will grant him numerous abilities and be able to turn himself back and forth between boy and man. This may sound silly and that's because it is, but it's all done in good fun and the story plays out very well on-screen.
When going into a film like this, you need to know what you're in for, otherwise, you may find yourself cringing at the cheesiness of it all. Shazam! embraces its cheese and pokes fun at classic films that it's clearly borrowing from and even pokes fun at the fact that this film even exists in the same world as movies like Man of Steel or Aquaman. That being said, you absolutely don't have to see any prior films, because this movie truly does stand on its own, which was a breath of fresh air. In terms of pure enjoyment, this movie fires on all cylinders and hits all the right notes, being a near-perfect film for what it's striving to be.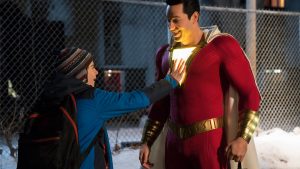 On the other hand, where I feel this film continuously took a nose dive was within the villain subplot. While Mark Strong gives his all here and commits to creating a great character, the certain characters around him and the burden that comes with the powers he has, felt very strange and out of place in my opinion. Aside from that, I really have nothing to complain about, but these things are very much present on multiple occasions throughout the movie and I wasn't a big fan of them. The idea behind them was interesting, but the overall execution just didn't quite work for me.
In the end, Shazam! is a fantastic, comedic superhero flick, with a few minor weaknesses throughout. Zachary Levi as the leading man is the reason to see this movie alone, as his charisma and chemistry with Jack Dylan Grazer is absolutely amazing. Aside from a few annoying aspects, there is so much to love about this movie. I had a blast with it and I think you will too. I definitely recommend checking this one out when it hits theatres.
KJ's Review of Shazam!
Performances

Sense of Fun

Story

Secondary Creatures/Characters
You might also like
---
More from Feel Good
---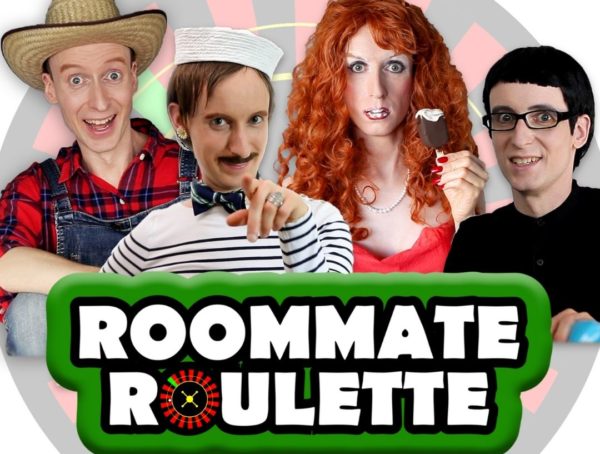 1.4K
A good roommate is hard to find. Cory Bertrand tells us all about Roommate Roulette, his new interactive series where …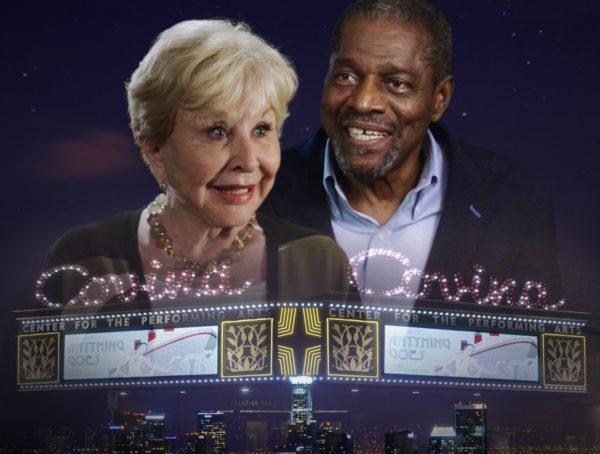 1.1K
Love is in the air! I can't think of a better way to kick back and relax with a loved …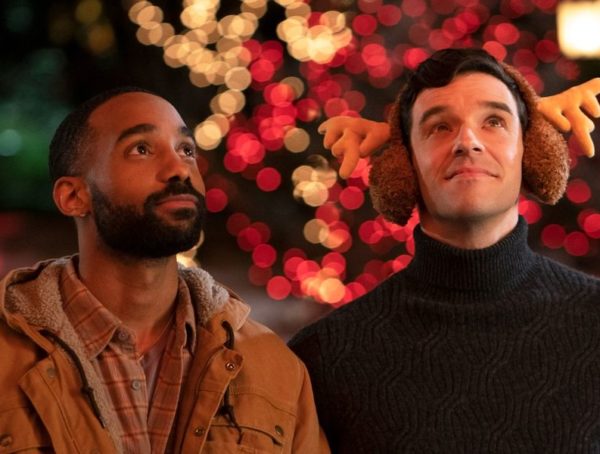 1.6K
Christmas movies are often cheesy and heartwarming and wonderful, but one thing they usually aren't is inclusive of the LGBTQ …
Editor Picks
---