No matter what your art form, being an artist comes with a unique set of struggles. The biggest being the dreaded creative block. Whether you're staring at a blank page, or procrastinating on a project you might start to think all creative energy has escaped you. This problem was the springboard for the script of SCRiBBLES. SCRiBBLES is a four-part dark comedy web series that explores the mind of an artist, and the physical realization of his recent illustration.
Check out the trailer:
I had the chance to chat with the project's director and co-producer Lynnsey Ooten about taking SCRiBBLES off the page and making it come to life, literally! Check out our interview and find all 4 episodes available to watch for free down below.
---
Bio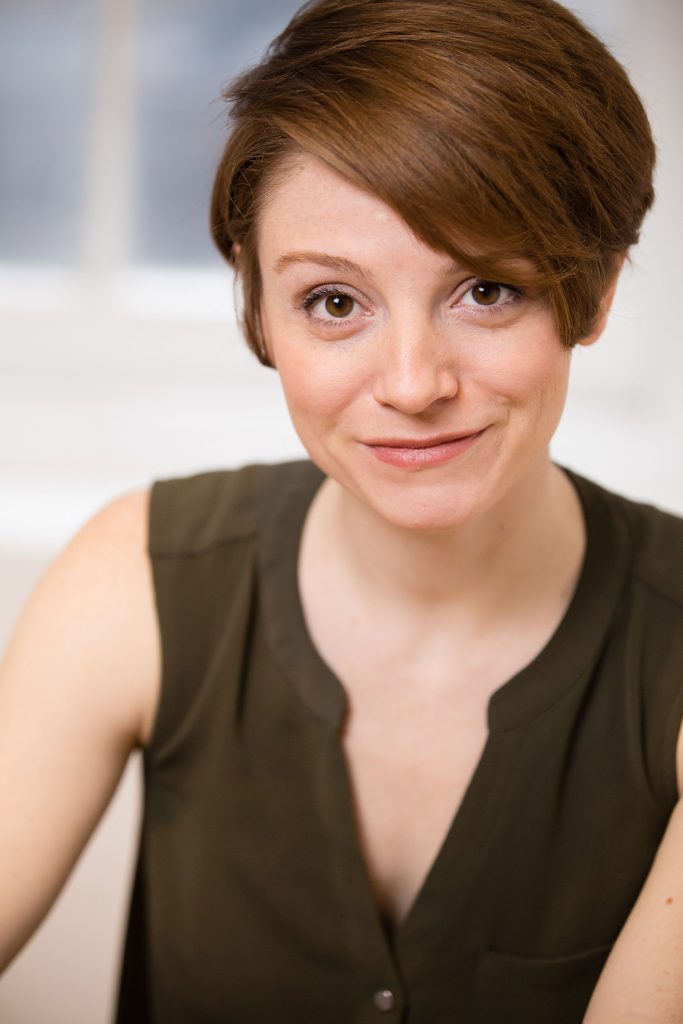 Lynnsey is a New York transplant from Dickinson, Texas. She is a transient storyteller that has spent the last decade acting, directing and producing with a multitude of artists through the US. Though she has a strong theatre background, having graduated from the University of Northern Colorado and the National Theatre Institute, her passion for storytelling reached new heights when she directed and produced her first digital series – SCRiBBLES. Recent credits include ESCAPE (NYC Fringe), RECOVERY ONE (short film), The Dudleys! (HERE Arts Center), and co-creator of the Oppressed in Heels Project, a three part performance series that explored iconic women from classical theatre.   
---
Interview
Deanna: In the first episode we see the artist, Lars, struggling with a creative block. Is this something you've personally experienced?
Lynnsey: I believe creative blocks are something every artist struggles with and I've definitely experienced my fair share. For over a year, I was very stifled when it came to making art. I found myself stuck in the same routine everyday: sleep, work, eat crappy food, binge watch TV. I would do pretty much anything I could to avoid auditioning or being creative because it started to feel like work. Everything changed when I read SCRiBBLES – for the first time in a LONG time I was inspired to create.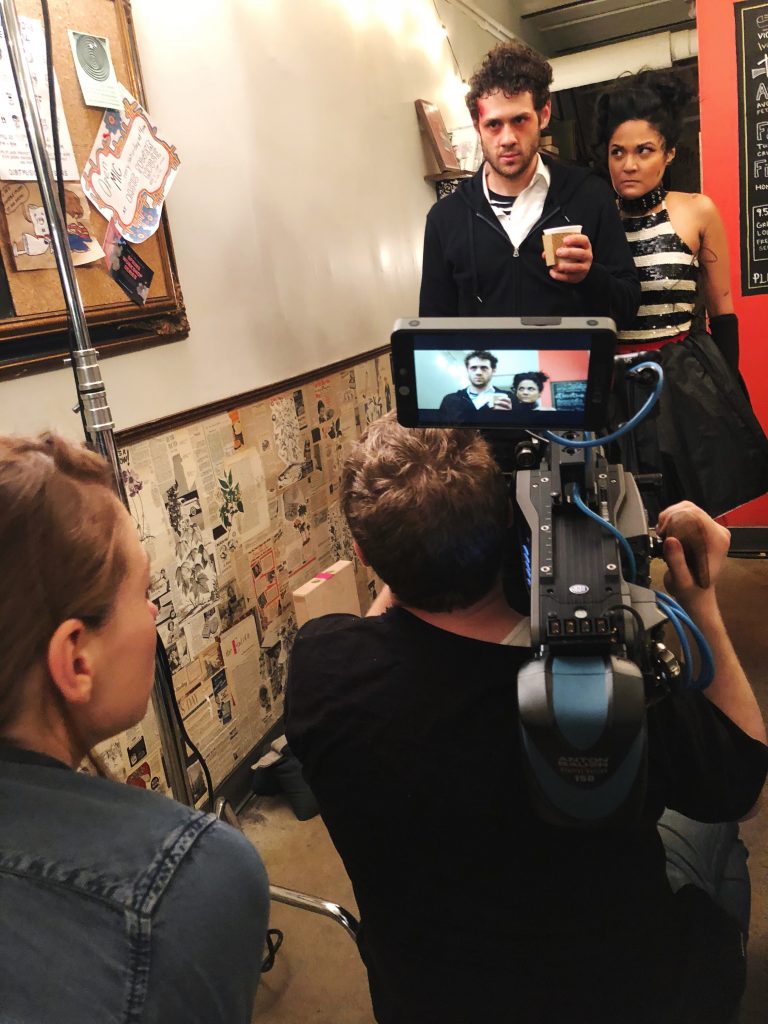 D: What inspired you to produce SCRiBBLES, and what message do you think it shares with the audience?
L: In reading this script, I was inspired by its exploration of art, depression and how our creativity is linked to wellness. SCRiBBLES vibrantly echoes the artist's need for expression and that hidden within the grey areas of our pain, there is exuberant colour waiting to be liberated. I hope this story serves as a fiercely, whimsical reminder to those who struggle with depression that it's okay to not feel okay. When they feel stuck I hope they are inspired to pick up a pencil and simply scribble.

D: As a director, you often start off with a vision that inevitably evolves once you start filming, what was the journey from script to finished product like? How did your vision change?
L: I spent a lot of time in pre-production, not only developing image maps of characters and locations but workshopping the script with actors. I was able to develop a strong skeleton for the story, which made it easy to have collaborative discussions with my designers. I painted a general image that allowed everyone who worked on the story to add their own, unique details in the filming of the SCRiBBLES. No matter how much you plan in advance, things will inevitably take on a life of their own. By not going in with an answer for everything we were able to find some amazing, spontaneous moments throughout the journey.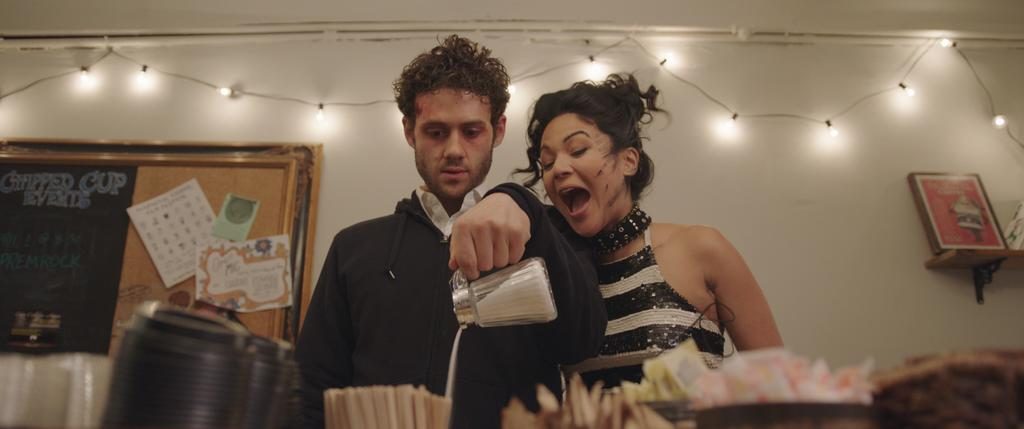 D: What genre would you say SCRiBBLES is? It has moments of fun comedy, but the first episode feels very mysterious and ominous at times.
L: We like to think of SCRiBBLES as a dark comedy with fantastical elements. I'm happy to hear you experienced the ominous and sinister undertone in the first episode because I think being stuck in a rut feels that way! We as the audience see that something big is about to disrupt this sad illustrator's life and by the end of the episode we are hanging off the edge of our seat to see what exactly it is.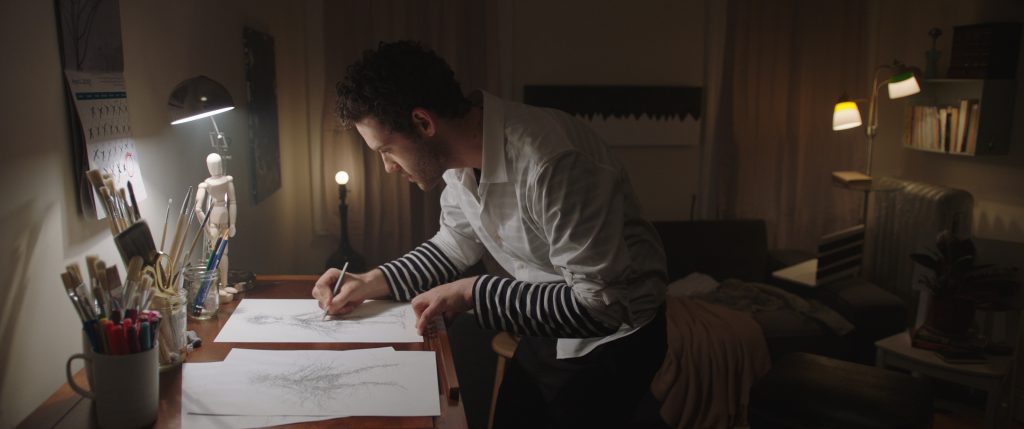 D: The soundscape in this series plays a huge part in immersing the audience. Was this planned from the beginning?
L: Yes. To really hammer home how the walls are closing in on our reclusive artist, it was important from the beginning to establish sounds in his daily world (clocks, pencil on paper, gulping of coffee etc.) and having these sounds act as the music that keep him stuck in a loop. Once we established those sounds, we layer a musical score in on future episodes. Luckily, my sound mixer turned out to be an amazing composer. He and I are huge fans of Tim Burton, so we felt it made sense to bring a Danny Elfman quality to the sound design. Truly, the story would not be as compelling without the soundscape.
D: All of the actors did a great job of bringing the characters to life. Tell me about the casting process and how you chose the actors.
L: I know it's cliché to say this but my actors totally found me. Brandon Garegnani (Creator & Writer) and I humored the idea of casting someone else to play Larz but in the end the part was written with Brandon's distinct voice. So much of the story is very personal to his experience and it wouldn't have worked if he didn't play Larz. As for Scribbles, we were scratching our heads for quite some time trying to find the perfect individual who could play the part. They had to have the innocence of a 6-year-old child but could also switch to behaving like a rabid pit bull in an instant. While catering one day, Brandon was chatting with his hilarious co-worker Jeane Reveendran while doing dishes. She would often come up with multiple characters while they worked together and everything just clicked. We asked Jeane to read for Scribbles at one of our table reads and it was as if the role was written for her. Everything else is history.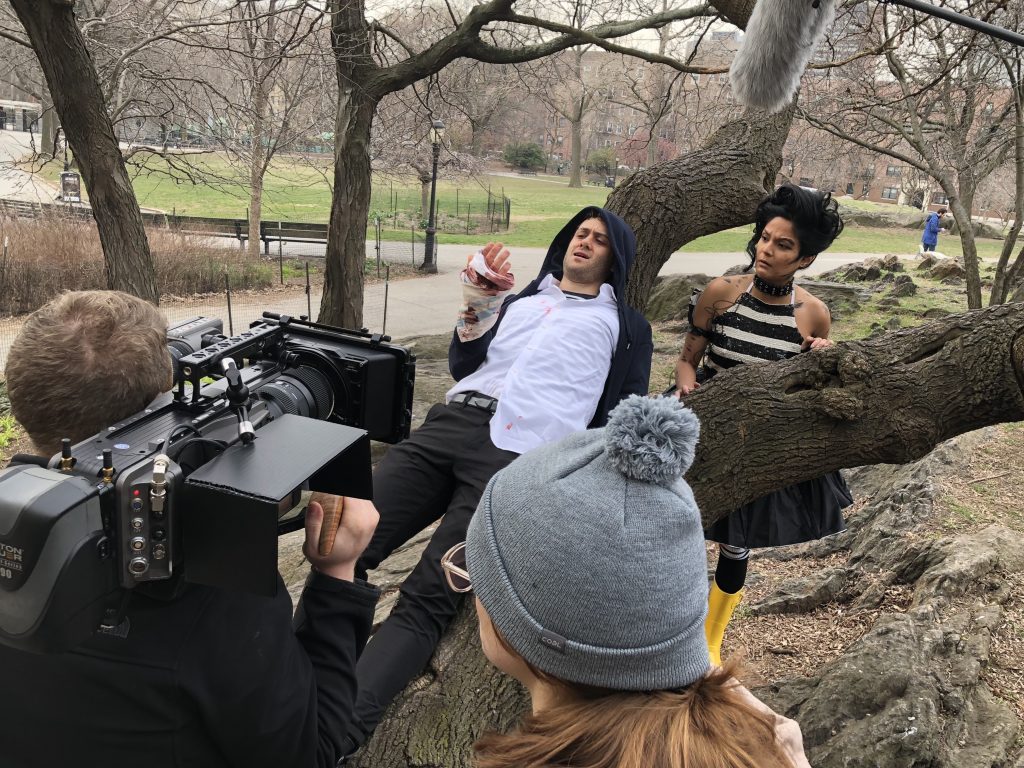 D: What was your favourite episode to film and why?
L: My favourite episode to film was Episode 1. I love details and due to the number of takes we had to film to compose our opening montage, we had a number of tiny details to generate and display. Filming episode 1 took a few days for us to get proper coverage but we were really able to take our time with the scenes, which gave me a great opportunity to really get to know each member of my team and to work intimately with Brandon to discover different nuances to his performance.

D: What are your future plans for the series? Can we expect more episodes?
L: Currently we have our first four episodes released online. There are six additional episodes scripted to finish out season one! We would love to continue filming the episodes but we can no longer fund production ourselves. We are currently in the process of looking for additional producers who can help us complete the journey.
---
Episodes 1-4
---
Follow the SCRiBBLES team:
Lynnsey Ooten (Director & Producer)
Brandon Garegnani (Larz/Creator/Writer/Producer)
Jeane Reveendran (Scribbles/Producer)
Amanda Bruton (Boss/Associate Producer)
Mike Magilnick (Cinematographer)
Kat VanCleave (Production Designer)
Heather Carey (Costume Designer)
Charles Zambrano (Hair & Make Up Designer)
We found out about SCRiBBLES thanks to TO Webfest 2019! Check out our festival recap here.
You might also like
---
More from Funny
---
INSIDE hit Netflix on May 30th and if you're late to the bandwagon, it's time to hop on. Bo Burnham …
In the world of standup comedy, there are tons of players vying for your attention. Kansas City, Missouri's Jaron Myers …
There are some things in life that everyone can identify with; having to choose a password is one of those …
Editor Picks
---