Love spending money during Black Friday? Well, with deals everywhere, we aren't surprised. But, don't forget that Independent Creators and brands need even more support so we've compiled a list of 6 Black Friday deals that we recommend you check out. Save some money and #SupportIndependent at the same time. Win-win-win!
1. Sexy & Unique Men's Underwear at a Sexy Price!
Store/Brand: Petit Q
Official Deal: Buy 2 Get 1 Free (auto-discount, no coupon required)
Petit Q is a sexy men's underwear brand created by real-life couple Arthus and Nico. They create sexy, bold designs which they often model themselves alongside a rotating array of other models. Their unique designs are unlike what you'd see from most underwear brands as they stretch the limits of what undergarments can be.
To get their Buy 2, Get 1 Free deal simply head to their store and add the items to your cart while the promotion lasts. No discount code is required.
Bonus: you can also check out the founders Arthus and Nico on their blog!
Note: The shop and blog above may contain NSFW images. Additional shipping costs and/or taxes/fees may apply.
2. Unique LGBTQ+ and "Plant Daddy" Apparel for 20% off.
Store/Brand: MostlyMotivational
Official Deal: 20% off almost everything
If its a queer or plant-related gift you're looking for, Mostly Motivational is the place to look. The brand is founded and run by real-life couple Marcus (@shirtlessplantdaddy on IG) and Kristopher (@motivatedmostly on IG). The two gents often model their own apparel alongside other models from time to time. Their collection includes content like their "No." shirt, a variety of LGBTQ-themed products plus buttons and bags.
Tip: Be sure to check out their Plant Daddy line which now comes in Plant Lady, Plant Mama and the gender-neutral version (our fave), Plant Lover, as well!
How to Get the Deal? Simply order what you'd like on the Mostly Motivational shop and your discount will be applied automatically (no coupon code required).
Additional shipping costs and/or taxes/fees may apply.
3. Get unlimited Queer & Inclusive movies for a full year for you and 2 friends!
Store/Brand: Fearless
Official Deal: Buy 1 for $49.95, Get 2 Free (a $239.97 value for just $49.95).
Okay, this might be the most absurd BOGO promotion ever but we are here for it. Essentially, Fearless is saying that if you buy an annual membership for almost 40% off, they will ALSO give a FREE membership to two of your friends. Best part is that you can offer them as gifts to your friends and they won't know they were free. It's kinda genius.
Plus, every time you watch movies and shows on Fearless, you are directly supporting the filmmakers who made those projects as everything on Fearless is made by independent creators.
How to Get the Deal? Now through Cyber Monday. Claim the offer here.
4. Custom Digital Art for 33% off.
Store/Brand: Keenan D'Abreo
Official Deal: 33% off "Custom Digital Illustration in a Hover Frame" product (seen below). $40 instead of $60.
Hand-made art always makes for a stellar gift idea and Keenan's work is sure to delight. Keenan creates bold, original custom digital illustrations that can be inspired by your own photos and memories. Keenan is also a massive supporter of the LGBTQ community and loves creating LGBTQ gifts. The illustrations are framed in a "hover frame" which makes the art pop in any space. Perfect for putting on your wall, in your foyer, or your desk at work.
How to Get the Deal? To order, message @keenandabreo on Instagram. Offer valid November 21-27, 2021 only. Mention coupon code YEAHFLIX in your DM message.
Additional shipping costs and/or taxes/fees may apply.
5. Cute Crocheted Gems for 30% off.
Store/Brand: Dee's Knotz
Official Deal: 30% off EVERYTHING with promo code BLACKFRIDAY.
Cute is an understatement when it comes to the twisted magic of Dee's Knotz. And for Black Friday, they are celebrating with 30% off EVERYTHING (no restrictions). Get something cute for a loved one and maybe something for yourself too (you deserve it).
To claim the deal, head to Dee's Knotz store on Etsy and use promo code BLACKFRIDAY.
P.S. You have to check out their homemade crocheted earrings (shown below). They are to die for and impeccably crafted.
Additional shipping costs and/or taxes/fees may apply.
6. Beautiful Hand-Made Prints & Illustrations for 30% off
Store/Brand: Shop by Ego Rodriguez Shop
Official Deal: 30% all prints and illustrations until November 30, 2021
Ego is a queer illustrator whose work plays with pop culture and new representations of classical concepts. Narrative art and hints of comics. And now through November 30, 2021, Ego is giving you 30% for Black Friday off of prints and illustrations. Want to see even more of Ego's work to help you decide what you want to order? Check out his Instagram @egorod.
How to Get the Deal? Claim the offer at egorodriguezshop.com. No coupon code is required – the discount will be applied automatically to your cart. Offer valid from now through November 30, 2021 only.
Additional shipping costs and/or taxes/fees may apply.
---
Disclaimers: Additional shipping costs, fees, or taxes may apply to any of these offers. Please verify the policies (including returns and exchanges) of each of the providers. Please be respectful as small businesses have lower profit margins and so we encourage you to avoid returns (if the store permits it) and to increase your cart size if possible to offset the discount they are providing you. Yeahflix doesn't get a commission on the third-party offers – we are celebrating each of them free of charge. Fearless is owned by Pomegranate which is the parent company of Yeahflix, but we are still a small business, too. Thank you for supporting small businesses this Black Friday!
You might also like
---
More from News
---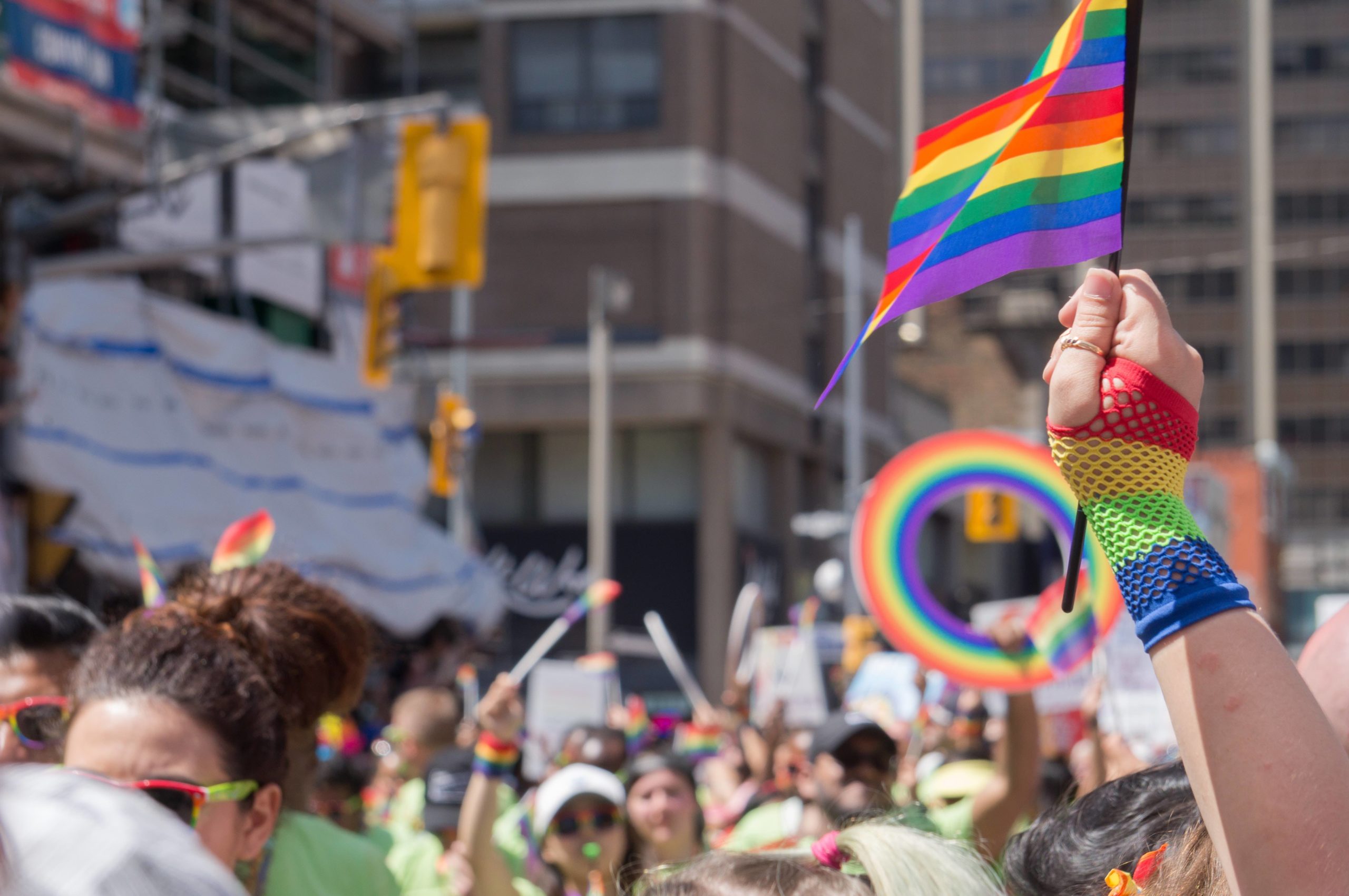 1.2K
Fearless, the streaming service known for inclusive movies, shows, and short films is hosting its first-ever in-person Pride event and …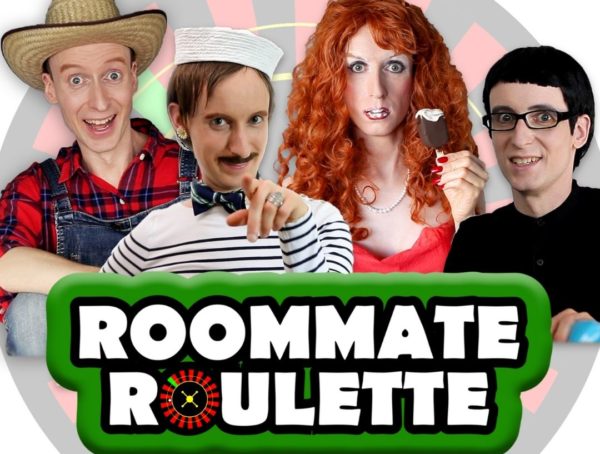 1.6K
A good roommate is hard to find. Cory Bertrand tells us all about Roommate Roulette, his new interactive series where …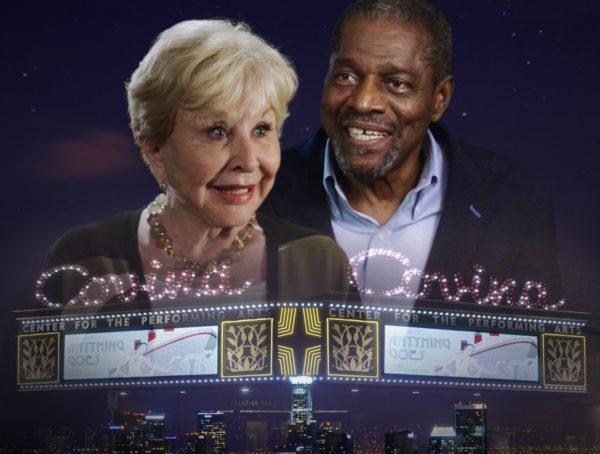 1.3K
Love is in the air! I can't think of a better way to kick back and relax with a loved …
Editor Picks
---