Toronto is home to an incredible number of independent content creators. T.O. Webfest has celebrated online Canadian content for the past 4 years and is excited to host it's 5th year at the iconic CN Tower. The two day event takes place on May 25th and 26th and will feature screenings of content from all over the world, inciteful workshops, and engaging panels with industry professionals. I had the amazing opportunity to sit down with IWCC (Independent Web Creators of Canada) president Dr.Emilia Zboralska and talk about ways T.O. Webfest is helping to empower independent creators in terms of digital content.
---
Q: How long have you been working with T.O. webfest?
A: So for me I started with the organization IWCC (Independent Web Creators of Canada) 3 years ago, we're the parent organization of T.O. Webfest and this is going to be the 5th annual T.O. webfest, we're super excited about it.
Q: Is T.O. Webfest doing anything differently for it's fifth year? 
A: We really loved how T.O. Webfest went last year in 2017. What we're focused on is really amping up that collaborative, inclusive vibe that we had going on. We received so many emails from people who attended that said "I've never been to a webfest where I felt so at home". We're focused on building that culture and that sense of community again, so all of our programming is intended to support that goal. This year we're really focused on creators helping amp up their skills, fill in gaps and be aware of what's going on in the market, and how best to target their endeavours. 
Q: T.O. Webfest takes place at the CN Tower this year, what is it like to host a festival in such an iconic location?
We are so excited to be hosting T.O. Webfest at the CN Tower. Given that we are Toronto's premier web festival, we can't imagine a more natural or iconic partner. To us, the Tower is a powerful symbol of the city. It brings people together from all over the world. It's a microcosm of the multicultural city we love. This is how we think of our own festival. We want it to grow to be a distinctive Toronto event that brings together creators from across the globe.
Q: What sort of things sets T.O. Webfest apart from other festivals?
A: Webfest Connect: A favourite of the participants, we match up people who are interested in chatting with people from the industry, depending on what they need. People who work at different production companies, producers, distributors, broadcasters, those are our delegates. Then our creators are given an opportunity to have an initial 1 on 1 session, test out ideas, meet new people, and we hope that will lead to connections.
---
Some of the delegates include professionals from companies like Bell Media, ACTRA Toronto, CBC, and Pomegranate Platform to name a few. 
---
We also have Spotlight events where we sit down with people in the industry. We're having a fireside chat with Jennifer Hollett, head of news for Twitter Canada. We're going to be talking about fake news, and also how Twitter can help digital content creators.
We also have a spotlight with The Beaverton and how they've been able to transform their business and how they've done that. They started off as a news site and now they have their own TV show, so we'll talk about that.
Q: What kind of workshops are in the program this year? 
ACTRA 101:  Taisa Dekker helps navigate the ins and outs of working with unionized talent in the web series world. She explains how working with ACTRA talent results in high production value and demystifies the process of how to do so for producers.
How to Stop Ticking People Off on Social Media: Jaimy Warner, founder of The Social Smiths offers her profound knowledge on using social media as a business-minded creative.
Hone Your Pitch With the Pros –  IPF Pitch Incubator Session: Hand-selected creators will have a chance to pitch their ideas to a panel of experts in front of a live audience. Mariah Owen moderates the session and contributes her perspective as a producer of multiple series.
Youtube Ain't Just for Kids!: Learn how real adults in their 20s managed the success of Youtube as a platform to elevate visibility.
From Concept to Recording: How We Scored an Orchestra for the Final Season of Out With Dad: This workshop is presented by the Screen Composer's Guild of Canada and features Adrian Ellis who will talk about his creative process.
You can also find an extensive list of this year's programming here.
---
Q: Can you tell me about some series that have done well in the past at T.O. webfest?
Last year, one of our winners was The New Adventures of Brobot Johnson. This is a quirky, Afrofuturistic sci-fi hip hop web series that mixes genres and features a newly born robot who experiences New York for the first time. This is a premium and highly distinct series that you wouldn't see anywhere else. We're so happy to have been part of its discovery and path to success.
Q: What titles should audience members look forward to this year?
We are pumped about so many shows this year! The caliber of submissions was exceptionally high. Our 'Toronto Showcase' screening is always special because creators get to represent the vibrancy and creativity of their beloved city, while sharing the moment with their friends and family. There's such a strong feeling of collaboration and support in the room. We highly recommend checking out this screening block.
---
I've had a chance to check out some web series that will be screened. Below are some of my favourites that I'm really excited to check out. The 'Toronto Showcase' block of screenings will be held on the first day of the fest, May 25th at 8:30pm. 
Save Me: A Traumedy that looks into the lives of EMTs. Save Me has been nominated for the Comedy Award in the Primary Category.
Barbelle: Two young stars navigate popularity at the cost of their personal lives. Barbelle has been nominated for Best Editing and Best Lead Performance.
---
Q: Besides web series, what other mediums if any does T.O. webfest showcase? Do you think those mediums such as VR (virtual reality) and podcasts are gaining traction in the industry? Will these ways of consuming media become the norm, or are they just fads? 
T.O. Webfest also provides awards for excellence in podcasts and interactive experiences. These new formats are at the forefront of changing patterns of consumption and production, and we are thrilled to be celebrating bold, risky and experimental ventures that are pushing the boundaries of storytelling. Whether these represent lasting or more short-term trends, what is important to us is encouraging innovation and risk-taking because it leads to stronger and more future-looking creative people and companies.
Q: There's a lot of talk about women in film right now, and it's great to see so many females on the board of producers. What other efforts, if any does T.O. Webfest participate in to support female representation in the industry?
A: Work that highlights the successes of women, people from an LGBTQ background, we're very cognizant of that, we want to make sure women and People of colour and people from traditionally marginalized groups have a platform to share their stories and have their stories celebrated, and we do have specific awards for different categories.  When we post about T.O. Webfest we try and post as far and wide as possible so that we can get to those people that are sometimes left out. With the cost of actually submitting, we are one of the most affordable webfests and we do that for a reason because we don't want to be out of reach for web creators because we know web creators aren't raking in unlimited amounts of money so we want to remain accessible.
Q: So I was looking into the parent organization of the event, IWCC, and I wanted to talk a little more about what the organization does and what the 'democratization of digital media' is and what that looks like, and what sort of things happen to achieve that. 
A: IWCC are advocates on behalf of Canadian web creators. Our main goal is to one, connect creators with resources and two, connect creators with each other. Collaboration really is the name of the game in the web: local creators, and creators from across the world, that's a big challenge, and we know that Canadian creators do have challenges connecting to other creators around the world.
For us we think there's a myth that with the internet everything becomes easier. You put your content online, an audience will watch it, that's how people were operating. When it started up, it was a lot easier to use the internet to our advantage.
But we're living in this participatory era, and the thing is the more content that's uploaded to the world wide web, to that digital ether, the harder it actually is for professional creators to make a living and connect with their audiences. That's a fact. So we want to build pathways for creators to share their work online, and find and build audiences. People have created super interesting web series. These kinds of stories that we see in web series they really are much more authentic, inclusive than what you'd see on television. That's really exciting. I think a lot of what you're seeing in web series has influenced even main stream TV. That voice, that cry for challenging the status quo and challenging that misrepresentation and under representation and stereotypes we are starting to see in mainstream media.
That's so true, thanks for chatting with me Emilia!
---
A webfest that's so down-to-earth and inclusive is exactly what digital creators need to connect with their audiences.
To attend T.O. Webfest you can purchase your tickets at www.towebfest.com/tickets. Attend screenings, sit in on workshops, enjoy cocktails and the award show with us! Yeahflix will be on site engaging with festival-goers and nominees. Expect some glam on the red carpet before the awards ceremony on Saturday night at 8:30pm with hosts Nigel Downer and Kris Siddiqi! Hope to see you there!
You might also like
---
More from Spotlight
---
Wayward Kin is the story of a young man facing an impossible court case, the volatile Caleb Dodgens must overcome …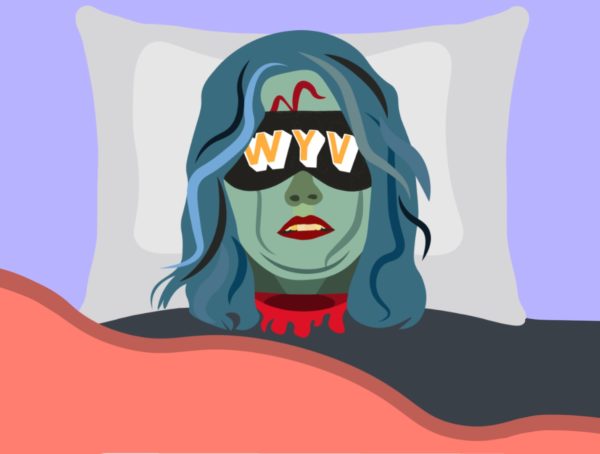 1.5K
Yeahflix is thrilled to present our new Movie Recommendation Podcast, What's Your Vibe? Hosts Sarah Miranda and Jacque Swan have …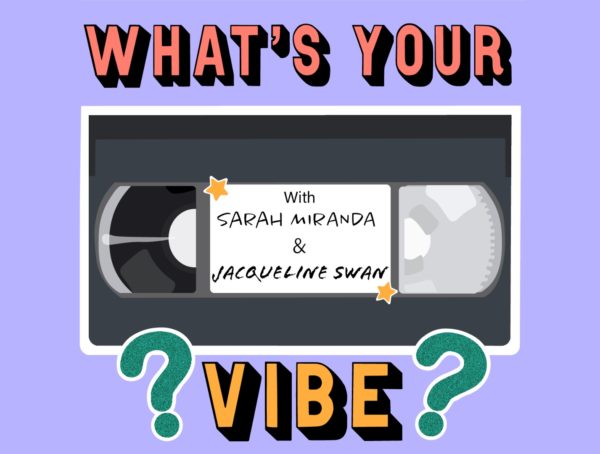 1.2K
Yeahflix is thrilled to present our new Movie Recommendation Podcast, What's Your Vibe? Hosts Sarah Miranda and Jacque Swan have …
Editor Picks
---