As Oscar season approaches there are clear predictions for what movies will be nominated later this month. Every year I spend my time between Christmas and February watching as many of the movies nominated as I can. One of the movies on the shortlist to be nominated is Dunkirk.  
I have to say that I doubt this one is a winner. The approach to the story was a unique one, but I found it to be very disjointed. It took about thirty minutes for me to realize that the plot line was nonlinear. Instead, we were jumping back and forth between characters and plot points. It is clear that this movie was only trying to tell one story. The story of Dunkirk and the call to rescue by fishermen.
Although that call could have had a bigger focus on it. Instead, we got a simple fisherman (Mark Rylance) and then a multitude of boats that arrived later on. We had to witness this fisherman sail away from the British Navy at the dock in Britain for some reason that was never made clear (perhaps he wanted to get to Dunkirk as soon as possible?) and make his way toward France with very little actually happening along the way.
For a movie full of so many big name actors (Kenneth Branagh, Tom Hardy, Cillian Murphy, Harry Styles, and even the voice of Michael Caine) I expected more. Kenneth Branagh, for one, played Commander Bolton who seemed to be in charge of the whole rescue. What the audience received were many somewhat frustrated conversations that did nothing to solve the problem. Having followed Kenneth Branagh's film career for some time I assumed there would be some heartfelt scene where he would personally find a solution or at the very least, I was waiting for a well-executed monologue.
Do not get me wrong, there were touching moments that pulled at my heart. Overall, I did not feel invested into the characters enough. Perhaps it was because there were so many of them. We seemed to spend a lot of time watching thousands of soldiers stand around on the beach. There was so little dialogue to help the viewer. I remember very little about what I learned in History class regarding the evacuation. I ended up reading about the whole battle afterwards and felt that there was so much to the events leading up to May 1940 that would have helped us understand the desperation to call for an evacuation. Furthermore, so much more carnage and fight happened at Dunkirk than what was shown. The deaths of hundreds of soldiers were hidden from view. Yes, they died, but that is over there and our heroes are over here. We did not feel the horrors of being trapped on a small patch of land and sea while German forces closed in.
This film felt like one big swing and miss. I cannot stand most war films for the simple fact that they make me cry and not one tear was shed. Evaluating a movie based on tears seems silly, but I am only trying to reiterate the fact that there was no connection made.
If you're interested in the history behind the story of Dunkirk here's a documentary you can check out!
More from Reviews
---
If you don't know who the Cock Destroyers are, then you are living under a rock and you need to …
From Russell T. Davies, the man who brought you (the original British) Queer As Folk, the underrated yet brilliant Cucumber and …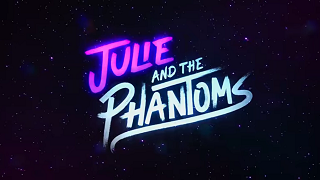 1.5K
When Netflix launched the first season of a new Original musical series Julie and the Phantoms, based on the Brazilian …
Editor Picks
---