There's only so much you can accomplish when talking a story of a boxer rising to stardom, so when one comes along that impresses most of its viewers, that's nothing to take very lightly. Megalo Box is one of 2018's latest anime to reach completion and it's nothing short of terrific from start to finish. Going into this show, I was worried that it would rip-off classic boxing stories and give them a new spin, and while this show definitely does versions of that, it truly is its own thing and there are quite a few surprises along the way to keep you hooked. Megalo Box is a series that never wastes a moment throughout its 13 episodes and here's why (if you can get into anime in the least) I think it's absolutely worthy of your time.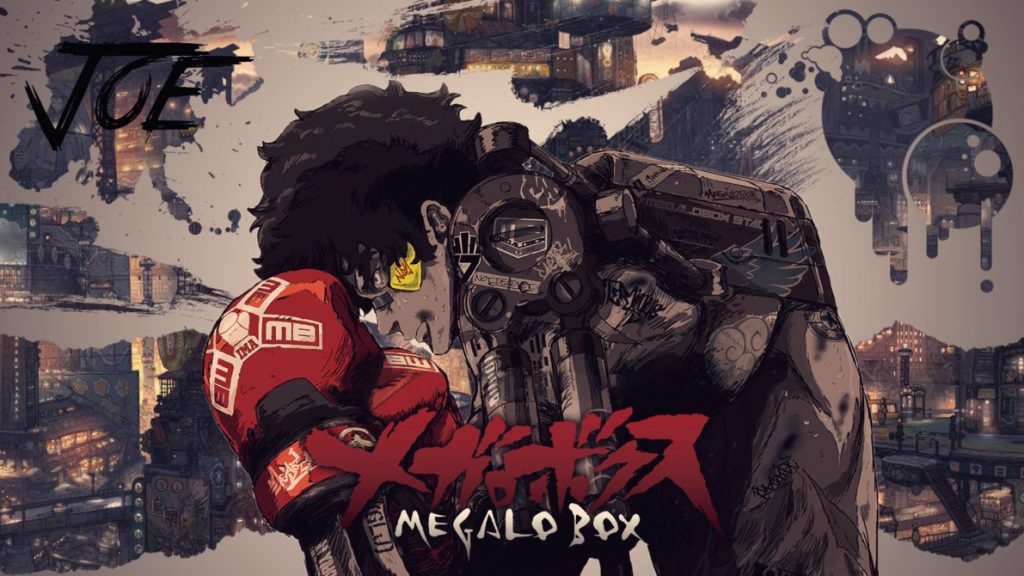 In a world where underground boxing has boxers wearing gear to enhance their fighting skills, Megalo Box follows a young man with no name but "Junk Dog," as he is used as a tool to throw matches for money. Determined that he has what it takes to take down the champion at this year's "Megalonia," he throws his past in the dust and decides to fight fearlessly to the top of the rankings. Along with some surprisingly emotional episodes involving characters from the past, this show takes your heartstrings and tugs on them pretty hard on multiple occasions. While the overall series is slightly predictable in terms of where the story progresses, the point is that it keeps you emotionally invested.
Throughout each episode, whether it's simply a character reflecting on the past or literally fighting in the ring, everyone gets their shot at development here. As I mentioned, there isn't a single wasted moment or filler episode, because, at a mere 13 episodes, there are a lot of stories to get through. It's almost as if the core story of fighting to the top takes a backseat and places itself on autopilot, as the writers take you on separate journeys into the past or future. Just when you know you have everything figured out, Megalo Box either gives you a gut-punch of a fight or has you begging for certain character's fates. I was on the edge of my seat through each consecutive episode, with a true standout storyline involving a character who goes by the name Aragaki. To myself, at least, this was a standout moment from the series.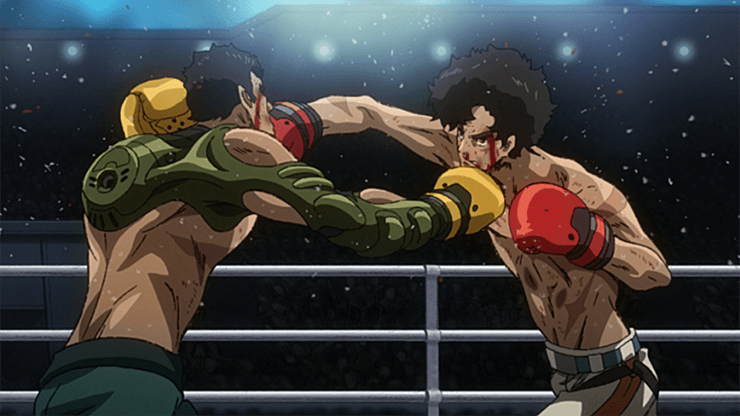 In terms of being satisfying and delivering a final episode that will please all viewers, I believe this show ends on a very, very solid note and leaves you feeling complete, while also possibly wishing for it to continue. When a series can do both of those things at once, then it has done its job perfectly. I do think there are a few episodes that could've devoted themselves to exploring the villain side a little more, but other than that, everything about this show felt earned and worthwhile by the time the credits began to roll on the 13th episode.
In the end, Megalo Box is a generic story of a boxer rising to stardom, but it spins that classic tale on its head by throwing in characters that may have you in tears, boxing matches that could take your breath away, and twists that had my jaw on the floor on one occasion in particular. I don't believe this is a premise that can win any awards, but for being so similar to other things, I truly believe this show deserves all the credit in the world for feeling completely fresh. I loved watching this series and I have no regrets in recommending this one to anime lovers and even casual viewers alike. Megalo Box is fantastic.
KJ's Review of Megalo Box
The Premise

The Core Characters

The Backstories of Side Characters

The Predictable Progression
Summary
Megalo Box is a series that never wastes a moment. Although predictable, it feels incredibly fresh and innovative. Truly an emotional ride worth taking.
More from Animated
---
Animated Shorts have become a sort of gold standard in innovative storytelling in the past few years with short films …
In recent years, two dimensional animation has surged in popularity to near domination of the half hour sitcom genre. It …
Recently, Disney revealed Specter to be Disney and Pixar's first openly LGBTQ character in the Disney and Pixar universe! In …
Editor Picks
---